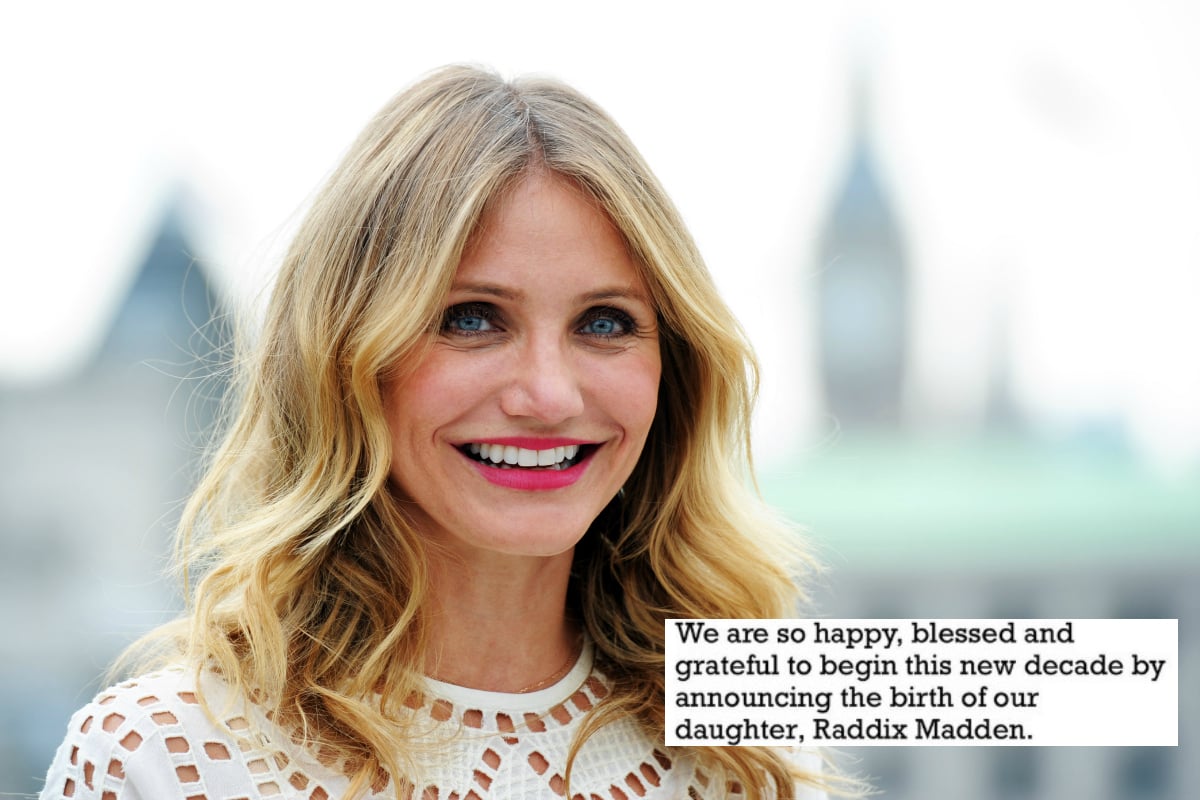 So it seems that Cameron Diaz has been a bit of a trickster. After leading the world to believe she'd 'shut up shop' on motherhood, she announced on the weekend that she has now become a mum.
Well, that's the essence of the sensational headlines about the news, which pretty much say: Cameron Diaz has become a mum at FORTY-SEVEN and we never saw this coming so this is a SURPRISE.
Of course, Diaz hasn't actually misled anyone about anything. All she's done is not become a mum before the age of 45, after which everyone just assumed 'it wasn't going to happen for her'.
Which is why now the world seems to be very surprised that she has 'suddenly' become a parent.
And, more to the point: at 47-years-old.
That's almost 50, you guys, which is god damn geriatric. Diaz should be on the aged pension, spending her days in a Florida retirement village playing bingo. Not becoming a mum for the first time.
(Interestingly, her husband's age hasn't been in any of the headlines. But that's a double-standard for another time.)
 

View this post on Instagram

 

Regardless of the fact that a woman's body and personal choices are precisely no one's business, in reality, there's still a public conversation about both of those things.