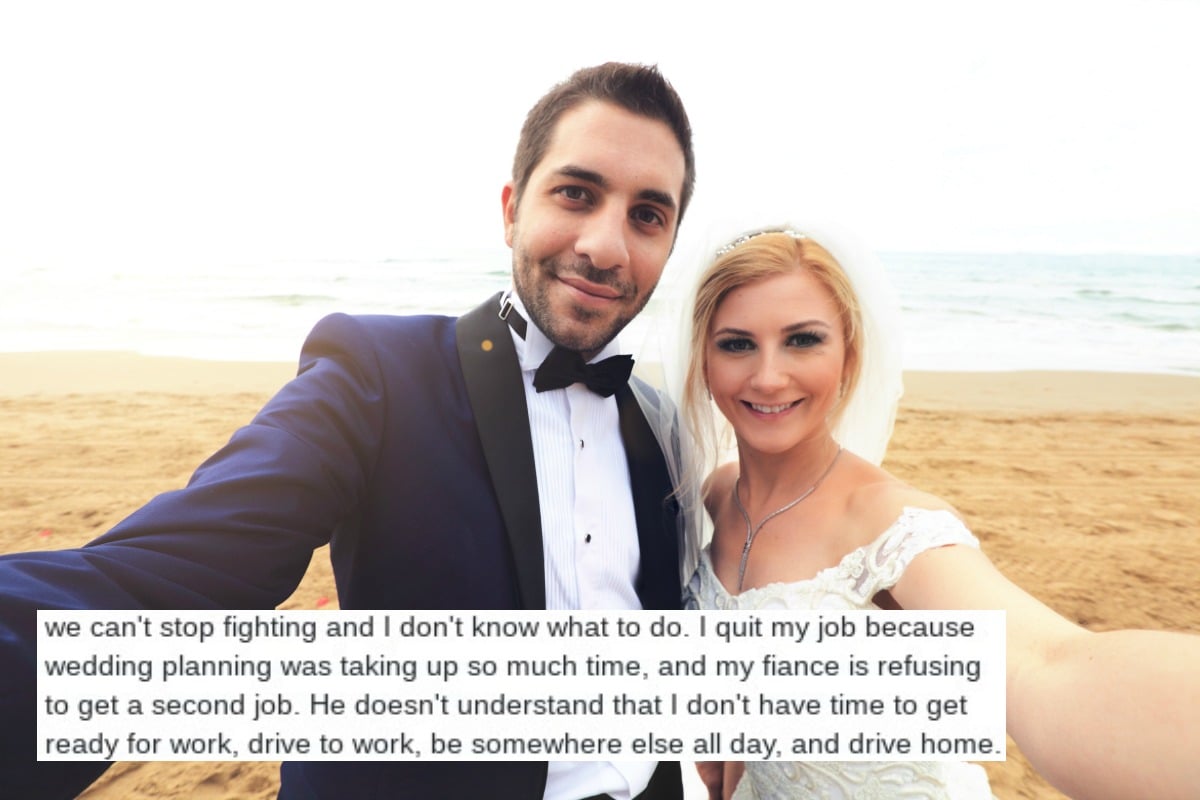 Planning a wedding is a lot of work, sure.
There's so much to think about: The venue, flowers, guest list, food, cake, music, dress… you get the point, and it's all going to be very time consuming.
It's also stressful and can become very, very expensive.
Taking all this into account, most people would advise quitting your job to plan your very costly wedding is not… wise. Then, if you did that and then demanded your husband-to-be get a second job to support you while you plan said wedding, full-time, most people would think you were joking.
Side note: Take a look back at engagement ring trends throughout the decades. Post continues below video.
For one upcoming bride, this is no joke. That is exactly what she's done, and she sees no issue with it.
"HELP I NEED ADVICE," the bride shared in a Facebook post uploaded to Reddit, adding that she and her fiancé were fighting a lot.
"I quit my job because wedding planning was taking up so much time, and my fiancé is refusing to get a second job.
"He doesn't understand that I don't have time to get ready for work, drive to work, be somewhere else all day, and drive home. I need to be HOME to plan this wedding," she said.
…Oh.