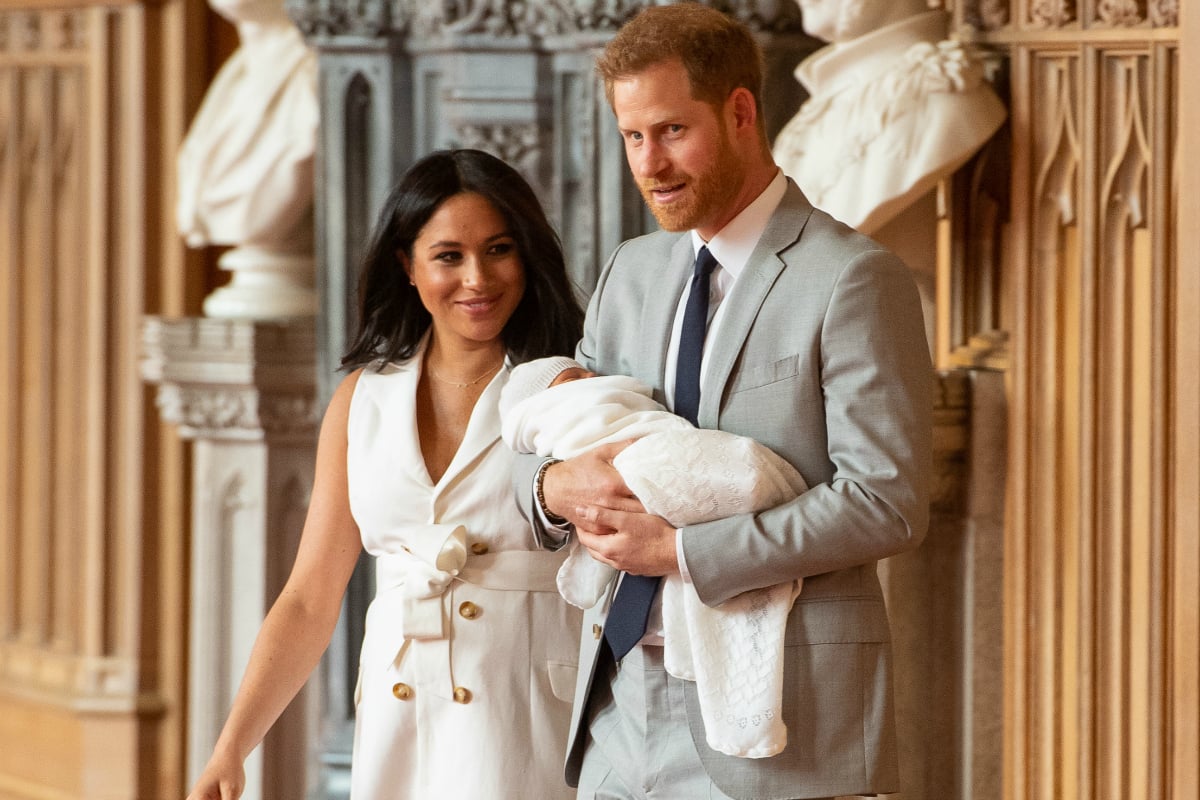 A royal baby isn't really a royal baby until they make a social debut at their own christening, and Archie Harrison is no exception.
According to The Sunday Times, Meghan Markle and Prince Harry will be having baby Archie Harrison christened in early July.
It will be at St George's Chapel in Windsor, the same place where Meghan and Harry were married in 2018, and the same place where Harry was christened in 1984.
Take a trip down memory line to Prince Louis' christening. Post continues after video. 
It may be a particularly average event for a small baby to attend, but christenings are a source of serious gossip for the remainder of us. Here is all the tea we can expect to be spilled at Archie's christening, plus everything you need to know about the event.
The godparents.
Ever since the conception of Archie, the matter of who his godparents would be has been highly contested.
Traditionally, royal babies are given several godparents. Prince George who has seven, Princess Charlotte who has five, and Prince Louis who was given six, are evidence enough of this tradition. But since Archie isn't a prince, the baby could be given a stock standard two godparents.
But WHO I hear you ask.