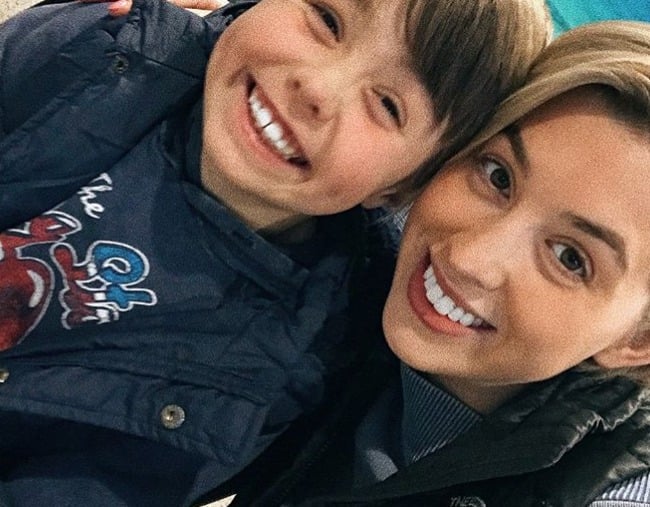 Former Bachelor winner Alex Nation has shared a touching Instagram post about her son's health.
Four months ago, Alex noticed her seven-year-old son Elijah "wasn't shining as bright as he usually does", lacking confidence at school to the concern of his teachers.
"He was coming home from school saying things to me like 'Mum I'm dumb' and 'Mum I'm stupid'. His confidence at school was completely shattered and it broke my heart," the deeply personal post read.
After meeting with teachers and a gruelling two months of psychological testing, Elijah was diagnosed with severe dyslexia, dysgraphia and dyscalculia, and moderate ADHD.
Alex said while the information was overwhelming and she had to "fight back tears" during the appointment, finally having an explanation for Elijah's low self-esteem was a relief.
"Now we knew and quite frankly having this knowledge is life changing for Elijah," she said.
She went on to say the diagnosis may have even shed light on her own struggles.
"I'm certain I've been living with ADHD my whole life and just never really known or understood," she revealed.
While Alex, who won the heart of Richie Strahan in the 2016 season of The Bachelor, described the immense struggle she and Elijah's dad Joel Porter faced over the four months leading up to the diagnosis, they are positive for the future of Elijah's schooling.
"This is an opportunity to really hone in on Elijah's strengths, nurture them and implement the best strategies possible to aid him in moving onward and upward during his school years," she explained.
Alex, who plays for the Frankston Bombers Women's AFL team, split from former Bachelor Richie Strahan shortly after the 2016 finale, and was most recently engaged to teammate Maegan Luxa. It is understood the two have since called off their engagement.
After Alex's emotional journey with son Elijah, she has this piece of advice for parents:
"If you have a child that is struggling in school, I highly recommend having them tested. It truly could make a huge difference in your child's primary and secondary school experience."
The post has triggered a flood of support from followers, with fellow mums sharing their own experiences with learning difficulties and offering advice.
You can read the full post and comments here.