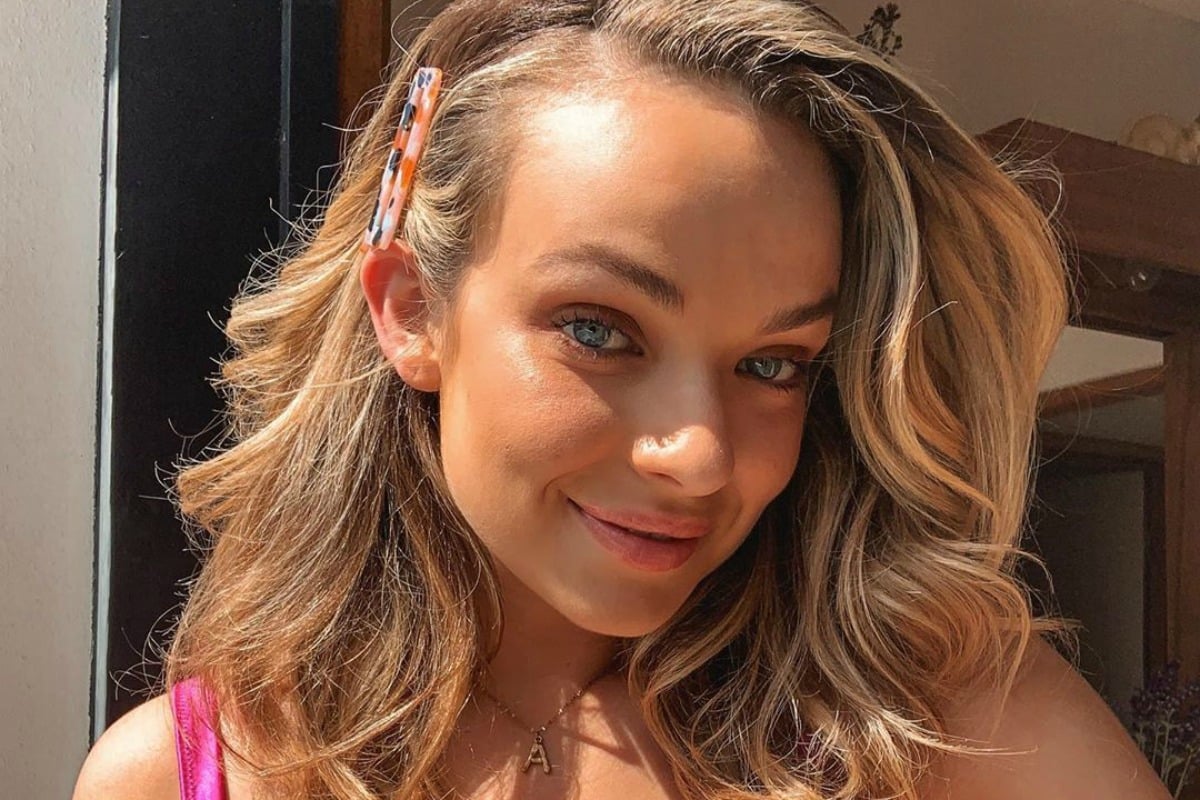 Grab yourself a mango daiquiri, because we've officially reached the time of the year where Bachelor and Bachelorette stars pack their swimsuits and jet off to Fiji for 1. A free holiday and 2. Another chance to find love.
The first rumoured participant of next year's Bachelor in Paradise season is 2019's Bach runner-up Abbie Chatfield, who has admitted to being open to doing the show.
Our evidence? We're glad you asked.
"Can I borrow you for a sec?" = Let's go make out behind those bushes in Bachie land. Post continues below video.
Firstly, we know for a fact that Paradise films in Fiji in November/December each year.
Secondly, according to photos published by the Daily Mail, Abbie was spotted 'attempting to go incognito' in a cap, sunglasses and hoodie at Brisbane Airport on Sunday as she prepared to board a flight to Fiji.
Mamamia don't publish paparazzi photos, but I have gone to the trouble of creating this very accurate and well-executed artistic impression so you know what we're working with: