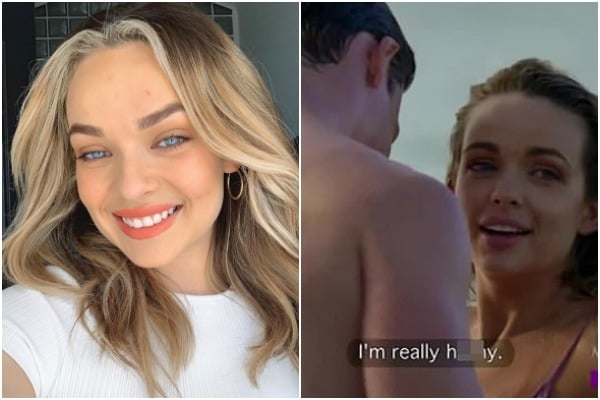 During the recently wrapped season of The Bachelor, contestant Abbie Chatfield was repeatedly and incessantly sl*t-shamed.
For her bikini, her outfits at every date and cocktail party, for kissing Matt, for admitting that she wanted to have sex with him and for quote "using her sexuality to manipulate Matt".
Australia was apparently not okay with Abbie and/or the editing room's depiction of a woman who knew what she wanted.
Bachelor contestants translated. Post continues after video.
As Osher Gunsberg put it in a very telling tweet during the show, "I am always interested to see how a strong woman powerfully expressing her sexuality makes so many people uncomfortable".
What we saw last week post-finale was a broken woman trying to piece her heart back together, while facing a tirade of abuse from strangers (aka, fans of the show) as she tried to keep to her contractual obligations with Ten.
"I've been going through heartbreak plus being abused and bullied online, and also I was completely isolated in the house. For six months, I've been going through absolute hell, basically," Abbie told Mamamia the morning after the finale.
Now, after a weekend of pizza, negronis and surrounding herself with the people who love her, Abbie is fighting back.
"This is something I did not expect in 2019, " she wrote in a lengthy Instagram post on Tuesday night.
 

View this post on Instagram