What do you do when someone has been hired for a role but they end up doing a terrible job?
Perhaps they're inexperienced, kind of rude to everyone, and make decisions on a whim.
You give 'em the boot, and hire someone else. Obviously.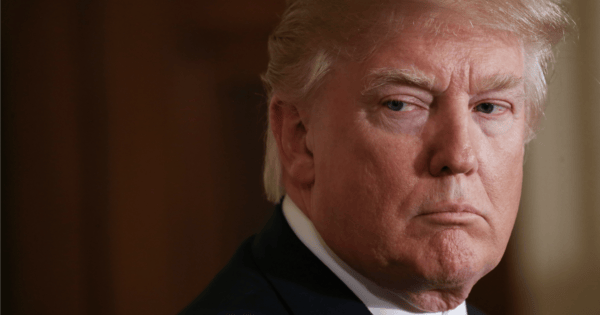 Well, it seems some cheeky recruiter is trying to push Donald Trump out of his new job and replace him with Australian talent.
Only 20 days into his new job, the US president's role has been advertised under the executive section on Mumbrella, alongside legitimate media and marketing opportunities.
The ad reads: "We urgently require an experienced leader who can lead a country.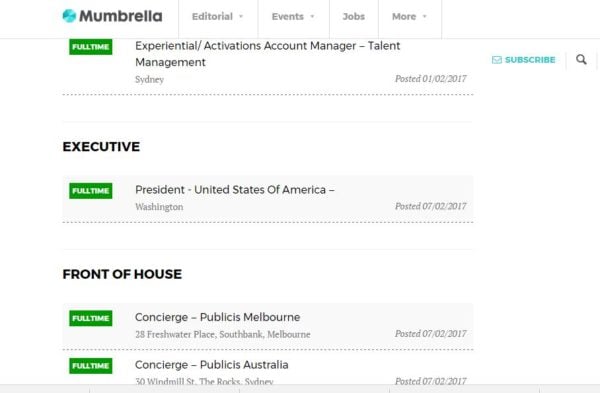 "Unfortunately our new recruit has turned out to be quite an issue for our client.
"Our client requires an urgent start in Washington.
The key requirements are listed as "intelligence, negotiation skills, listening skills and non-sexist behaviour".
The brief job description says dictators need not apply.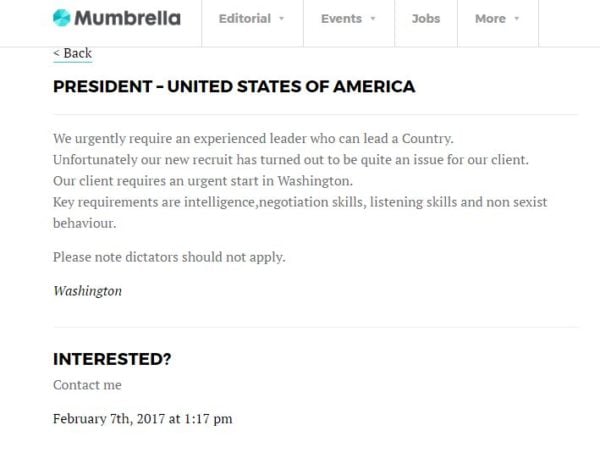 It's hard to say who's doing the undercover recruiting and how many will apply for this once in a lifetime opportunity.
But if President Trump has taught us anything, it's that you should always apply for that job, even if you feel like you're not qualified.
Podcast: A kinder post-Trump world.