Fact: Donald Trump is really, really bad at shaking hands.
His signature move is a strange mid-air tug-of-war, grasping the person's hand and yanking them towards him. For a man with small hands, he really knows how to leave an impression with his handshake.
With this knowledge in mind, the world waited to see what would happen when his tiny hands would be met by those of the world's most desired national leader, Canadian Prime Minister Justin Trudeau.
Trudeau is currently in Washington visiting President Trump, and as predicted, it was a fairly terse looking meeting.
Firstly, we had this tug of war:
Trump was ready. Oh boy, was he ready.
But like a bull out of the gates, Trudeau bounds out and grasps Trump by the shoulder in a move traditionally known as, "I'm the boss."
Startled, Trump tries to reel in his fish, but Trudeau ain't having nothing of it. He stands firm, and that perfectly sculpted yoga bicep remained clenched with every inch of its life.
Listen: How will the world move forward after Trump's victory? (Post continues after audio.)
Moving inside the Oval Office, Trump went back in for the kill.
"I think they might want a handshake," he said to Trudeau, offering his hand.
Which led to this standoff – which really says more than a thousand words: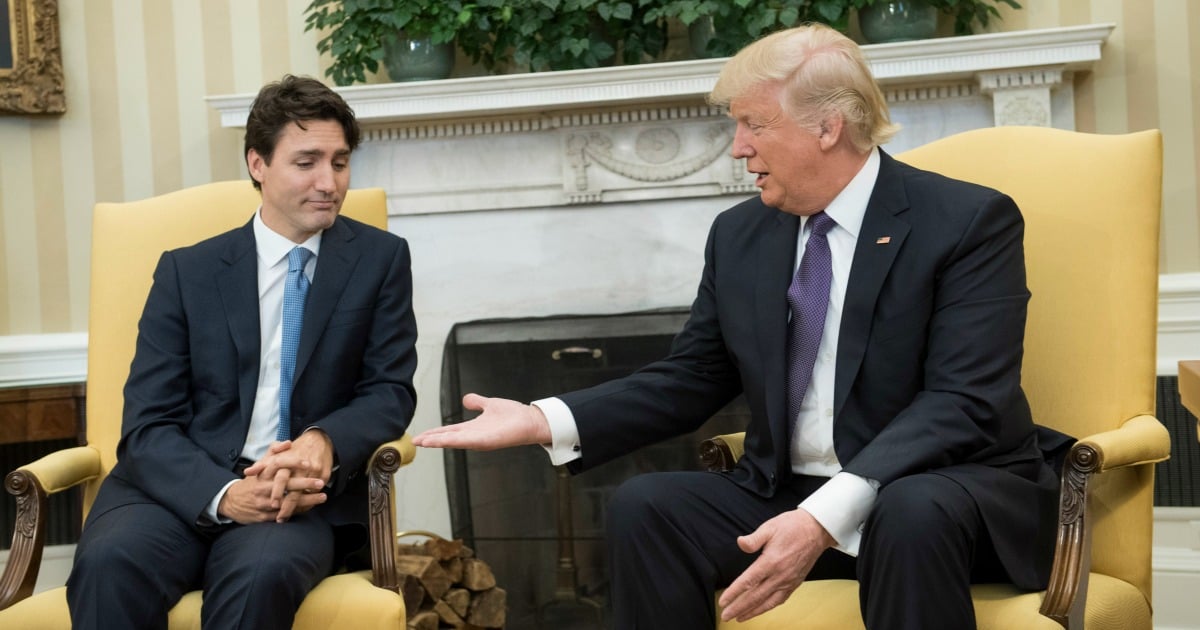 But it was Ivanka's take on the situation that really has us puzzled.
Despite the entire world reposting photos of the above handshakes, Ivanka has gone on damage control.
She tweeted this happy snap out to her 3.24 million followers with the caption, "A great discussion with two world leaders about the importance of women having a seat at the table!"
Somehow we don't think that's the way the world will remember this meeting.