1. Teenagers in de facto relationships
According to a report by News Limited today hundreds of teenage girls across the country are living in de facto relationships.
The startling statistic comes out a day after Police revealed that charges will be laid against the Iman who 'married' a twelve-year old girl to a 26-year old man in NSW.
NSW Women's Minister Pru Goward has written to federal counterpart Michaelia Cash to push for a national awareness campaigns on underage and forced marriage.
"Every young girl in NSW should have the opportunity to make her own choices about her future, and underage marriage is completely unacceptable," Ms Goward said.

2. Daniel Morcombe's alleged killer's trial
The trial of Daniel Morecombe's accused killer Brett Peter Cowan will continue today in the Queensland Supreme Court.
Evidence presented yesterday told the jury of an elaborate police sting that was set up to force an alleged confession from Brett Peter Cowan.
Daniel's parents Denise and Bruce Morecombe also gave evidence.
For more read this post here " How could any parent listen to this"?

3. Gittany to appeal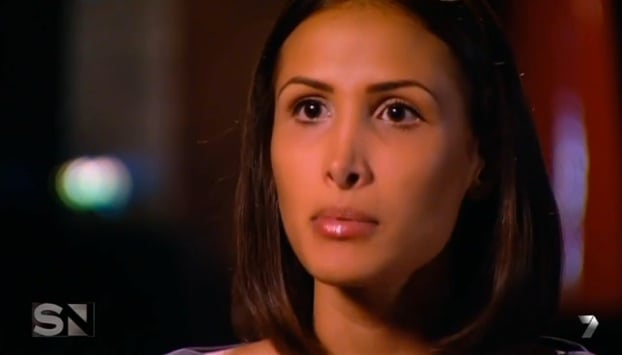 Simon Gittany who was yesterday jailed for a minimum of 18 years with a maximum of 26 years for killing his fiancée Lisa Harnum by throwing her off a Sydney high rise in 2011 has indicated through his lawyers that he will appeal the sentence.
Meanwhile it has been revealed that Channel Seven paid $150,000 to Rachelle Louise, the girlfriend of killer Simon Gittany, for her two-part Sunday Night interview.
Lisa Harnum's mother, Joan told media waiting outside the courtroom that she too had signed a deal with Channel Seven.
4. Closing the Gap
Tony Abbott is due to deliver his 'Closing the Gap' report in Parliament this morning.
The Australian report that his address will show while progress has been made "it is clear we are still failing in too many areas" of indigenous health, jobs and education.
Progress towards the target to halve the gap in reading, writing and numeracy within a decade has been disappointing. Only two out of eight areas have shown significant improvement since 2008.

5. Shirley Temple dies
Shirley Temple – Hollywood's most famous child actor has died in her home aged 85.
For more read this post here.
6. Schoolboy allegedly sexual sexually groomed by teacher
The mother of a schoolboy who was allegedly sexually groomed by a PE teacher in Adelaide has spoken to The Advertiser saying that the Department of Education let her son down.
She claims he is still bullied by students at school, that no one took his complaints seriously and that one teacher accused him of being 'homosexual' when he put forward his accusations against the teacher who allegedly sexually groomed him.

7. Fresh evidence in gang rape
News Limited has reported that evidence has emerged that the victim of Saturday's gang rape in Sydney's west knew her attackers – and even went to school with one of the boys.
The 14-year old girl was attacked in a park by what Police say were five or six males of African appearance.
The girls' family have publically thanked the community for their support.
Those with information should contact Crime Stoppers on 1800 333 000.
8. Victorian Fires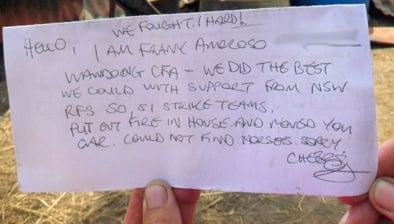 Bushfires continue to burn across Victoria with at least 34 homes destroyed since the blazes started on the weekend and five firefighters hurt, including one seriously.
18 fires continue to burn with Kilmore-Wallan, Morwell and East Gippsland the largest. It is believed that 12 of the fires were deliberately lit.
Meanwhile a Volunteer firefighter has left a touching note to a family who's house he saved.
The note, from a CFA firefighter reads:"We did the best we could… put out fire in house and moved your car. Could not find horses, sorry,"
For updates visit: http://www.emergency.vic.gov.au/map#now

9. Domestic violence Barbie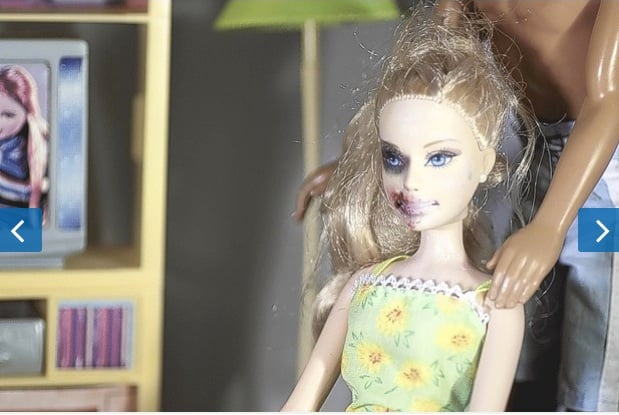 A Barbie doll who is a victim of domestic violence has been created as a part of an art exhibition in the UK.
The artist, Sam Humphries has painted Barbie with black eyes, a bleeding mouth and covered with bruises.
Three of the dolls have been selected for a display at Leicester University called Speaking Out which looks at depictions of violence against women in art.

10. Taronga Zoo puts down their animals as well
Days after a Copenhagen Zoo put to death a Giraffe Taronga Zoo has revealed it too has to resort to euthanasia for its animal population.
The SMH report that last year "Taronga Zoo in Sydney killed 74 animals. A Himalayan mountain goat, a palm squirrel, a forest monkey with pneumonia, a mountain sheep with joint disease, and an infant gibbon abandoned by its mother at birth were among the animals killed. Five animals – two mice, two rats and a rabbit "
11. Asylum seeker campaign
A new graphic campaign aimed at deterring asylum seekers has been published on the Department for Immigration and Border Protection website.
The campaign uses the slogan: "No way. They will not make Australia home", and shows a map of Australia with a line struck through it. The campaign has also used a graphic novel depicting asylum seekers in distress in an offshore detention centre.

12. Abortions will lead to breast cancer clinic says
The UK's Telegraph has reported that counselors at UK abortion clinics are wrongly warned women during counseling sessions that an abortion could lead to serious health damage, including an increased risk of breast cancer and a propensity to sexually abuse children.
The supposedly independent clinics told an undercover reporter that there is "an increased statistical likelihood of child abuse" because women had to break "natural barriers that are around the child that you don't cross" in order to terminate a pregnancy.
13. Julia Gillard's new job
Former Prime Minister Julia Gillard has taken a new role as chair of the Global Partnership for Education.
The role will see her heading a campaign to raise billions of dollars to fund classrooms, train teachers, and get children to school.

14. Man drought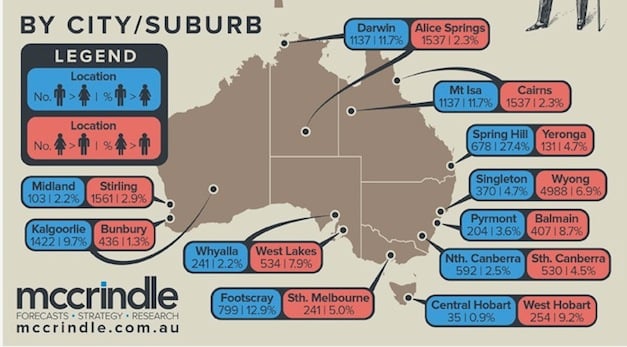 Confirmation what many Aussie women have already suspected Australia is experiencing a man drought,
According to McCrindle research six out of eight states and territories are currently experiencing a man drought. There are almost 100,000 more women than men in Australia.
The worst areas are Tasmania and Victoria where there are 58,399 more women than men.
For the best places to find a fella head to the NT where there are almost 111 males to every 100 females or WA where there are 102 males for every 100 females.
What news are you talking about today?