Just six days ago, Rachael Finch and Michael Miziner welcomed their second child into the world.
The baby boy was a little brother for three-year-old Violet, but he wasn't named straight away.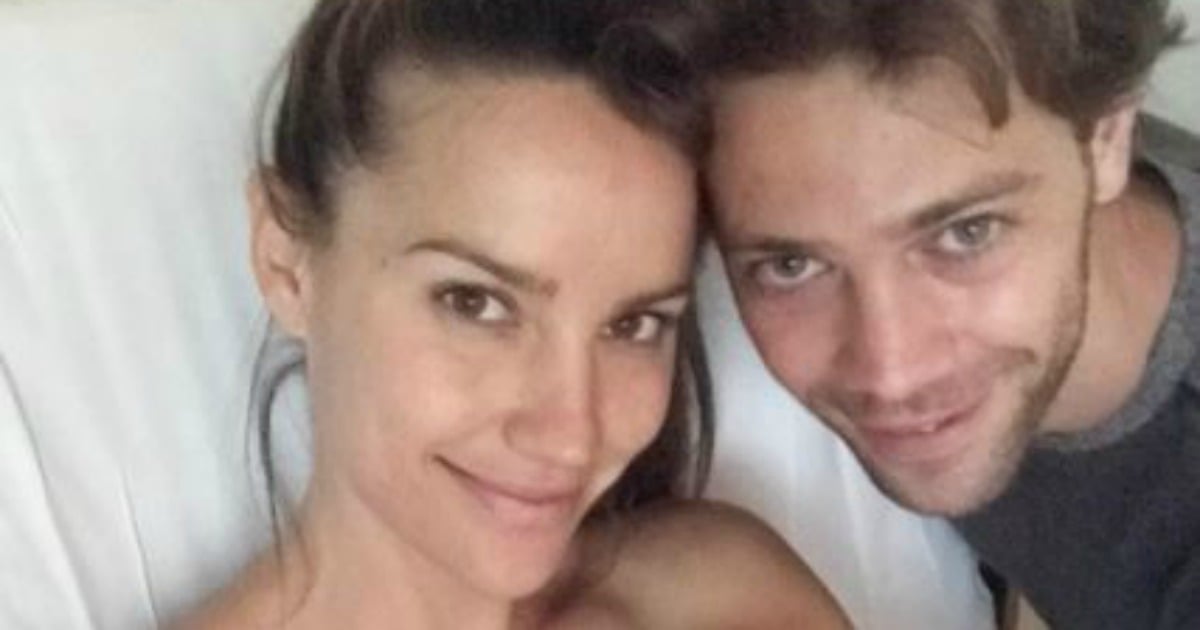 "Any boys' name suggestions, guys, we're open, because little one is still yet to have a name," the former Miss Universe Australia told her followers in a Facebook Live last Thursday evening.
However, we finally know the name the couple settled on, and it's gorgeous: Dominic Michael Miziner.
Finch shared the new development on Instagram, accompanied by a precious photo of her new son.
Little Dominic arrived precisely on his due date last week, and as his mum's Instagram caption states, he's "everything" his parents dreamed of.
In her birth announcement last week, Finch wrote: "Life has never felt more complete. Wow ... Our new little man."
Listen to Rachael Finch on the Mamamia podcast I Don't Know How She Does It. 
Since then, the couple — who met while filming Dancing With The Stars — have been sharing some truly delicious snaps of their new addition.
For instance, this photo posted on Miziner's Instagram:
BEAUTIFUL.
Then there's this lovely moment captured by Finch:
Lovely. Just lovely.
Another big congratulations to the proud parents — and big sister Violet.