Princess Mary is an outfit repeater.
That royal who became a princess by meeting a prince in a Sydney bar has decided to start giving back to her home country after ditching us for the lush Danish lifestyle.
Crown Princess Mary of Denmark had her official portrait taken for 2015 and she thought it would be a good idea to promote an Australian designer. She was correct. And look, we don't want to overstate this or anything, but she looks like a saucy angel goddess straight from the heavens above.
Mary (Can we call you that?) wore a light pink Carla Zampatti dress with a sparkly tiara (because she's a princess) and a blue sash, which obviously means she's confused that she's a real princess and not just a pageant Queen.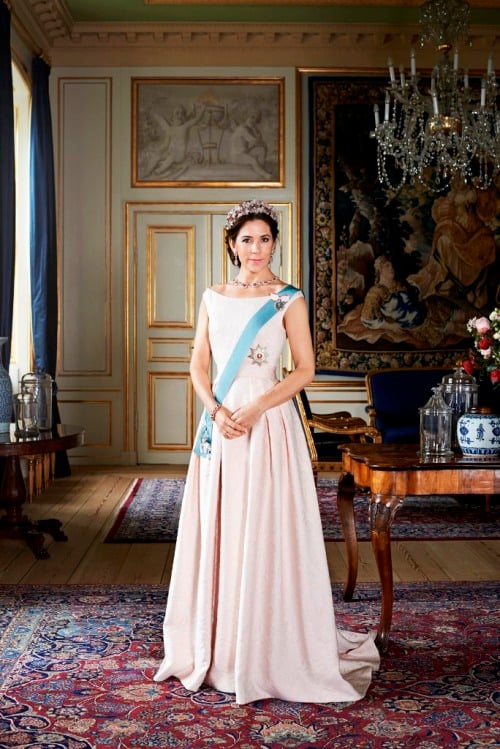 The dress was commissioned by Australian Women's Weekly back in 2013, and Carla Zampatti's dress beat out four other designers, including Alex Perry and Toni Maticevski.
Read more: Move over Kate Middleton, we've got some new princesses coming to Australia.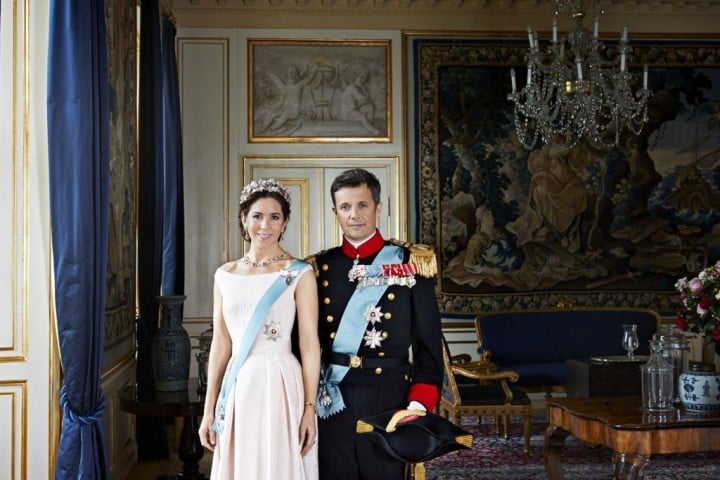 Mary wore the dress for the first time in 2013 for a shoot with Women's Weekly, so this portrait is a blatant case of her willingness to outfit repeat shows that she hasn't let go of her laidback Australian attitude. That, or she's using this as a subtle apology for never bothering to VISIT.
If you keep plugging Aussie designers we'll forgive you eventually, Mary. Yeah, we called you that.