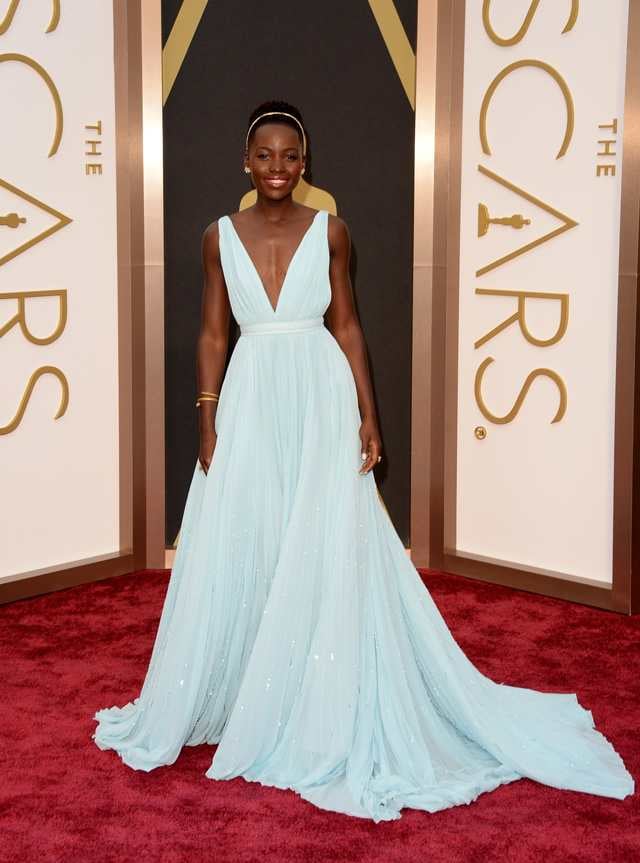 The 86th Academy Awards was one of the best ceremonies of ALL time.
It had Ellen, pizza, selfies and Bette Midler singing The Wind Beneath My Wings. Oh, and the red carpet fashion wasn't too bad either.
Without further ado, lets get to the best dressed, and the not so best dressed, stars from the night.
1. Cate Blanchett.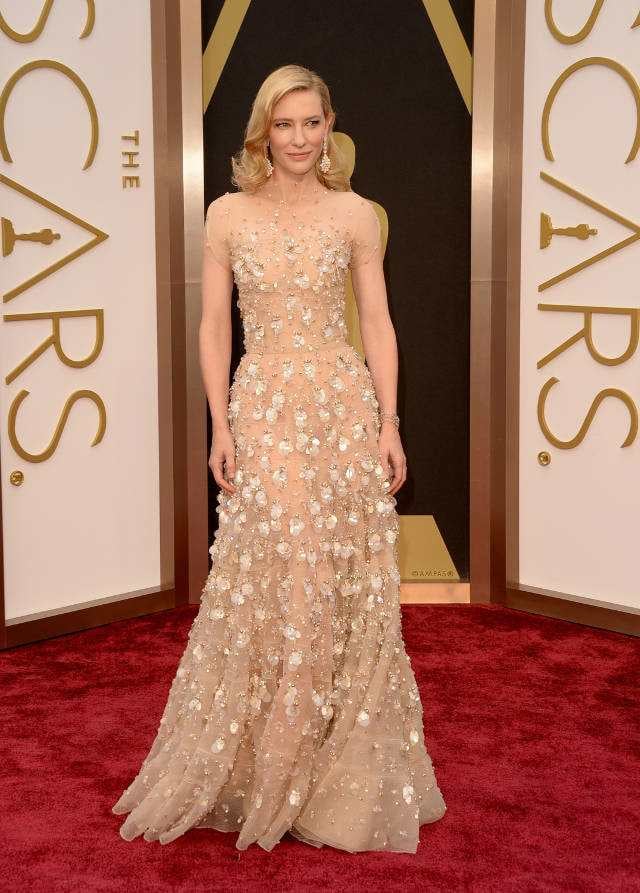 As we put it in the Mamamia office, Cate Blanchett is "An ethereal Golden Gaytime fairy alien goddess." With all the nude, strapless and sparkly frocks on the red carpet, Cate's Armani Prive cap sleeve gown, retro waves and stunning drop earrings came out on top.
2. Lupita Nyong'o.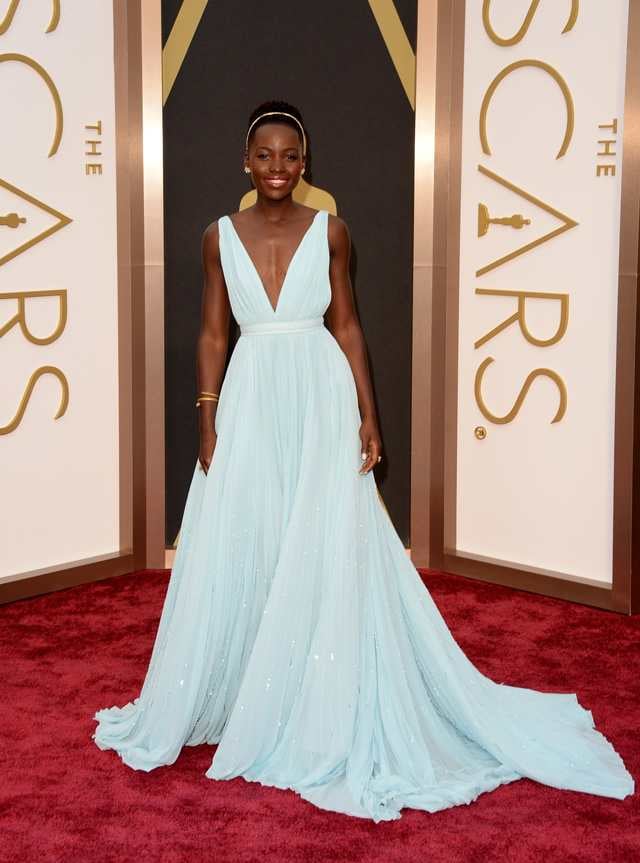 It's official. Lupita can wear any colour and still look amazing. She told E! "This is Prada and it was made for me,' of her custom made dress. 'It's a blue that reminds me of the Nairobi sky.'
3. Kate Hudson.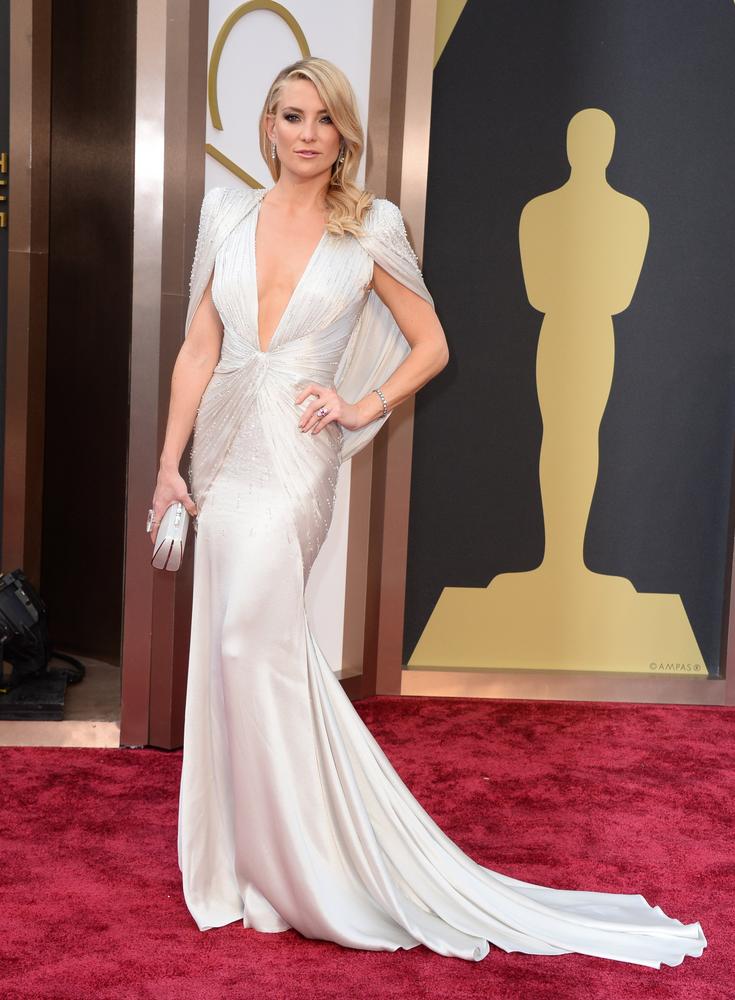 Kate Hudson totally brought it with the satin wings. Yep, never thought I'd say that.
4. Naomi Watts.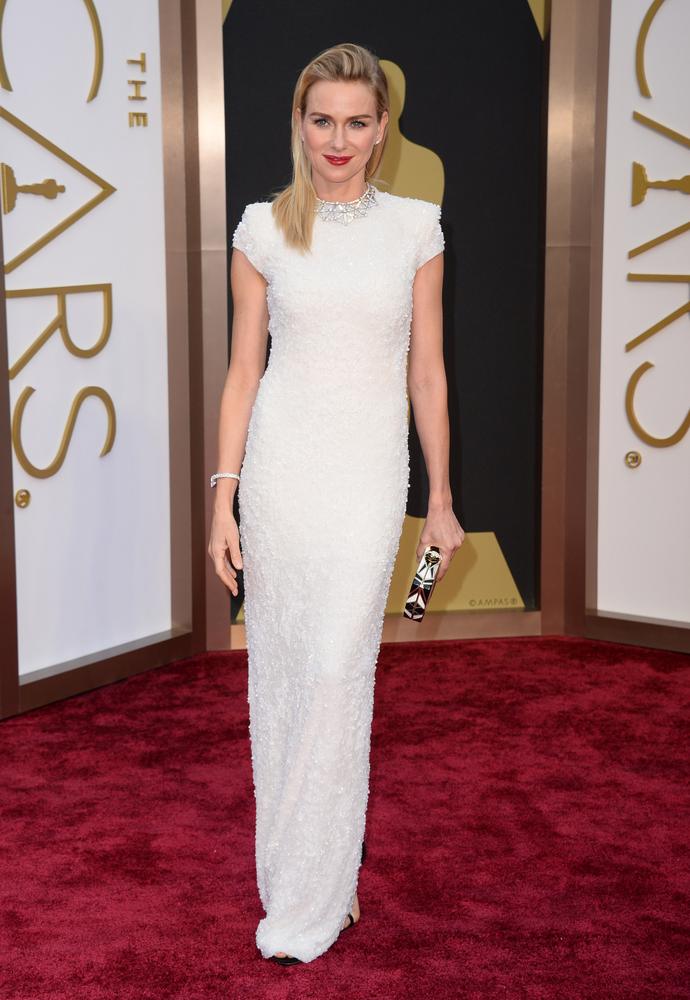 Naomi Watts opted for a simple and elegant white Calvin Klein Collection beaded cap sleeve gown, and it paid off.
5. Sandra Bullock.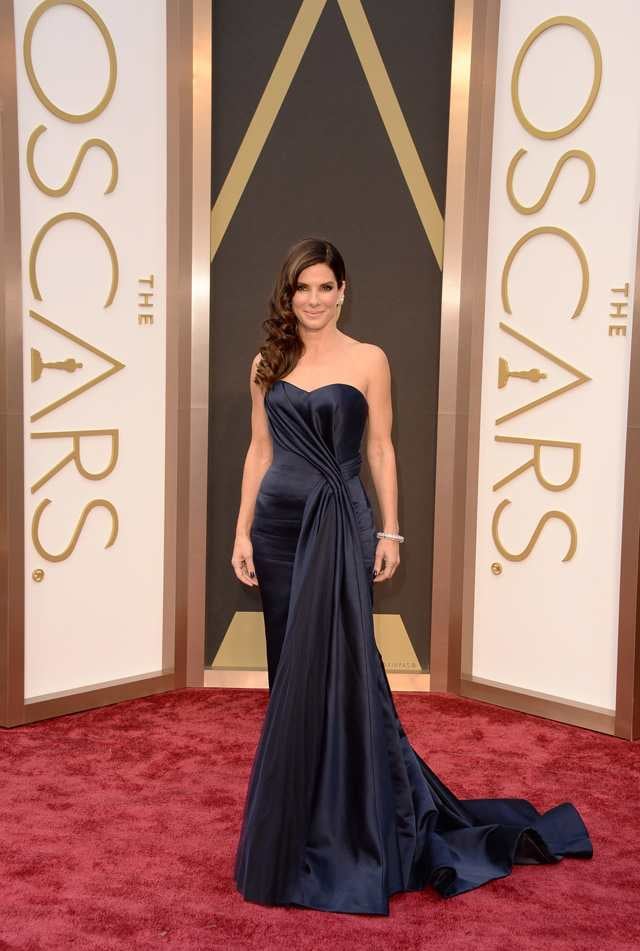 Is it just us or has Sandra Bullock totally lifted her red carpet game? She looked FLAWLESS in McQueen.
5. Olivia Wilde.

Olivia Wilde's custom Valentino gown was reminiscent of the one Julia Roberts wore to accept her Best Actress award in 2001. She looked gorgeous and she's pregnant, so double points to her.
6. Meryl Streep.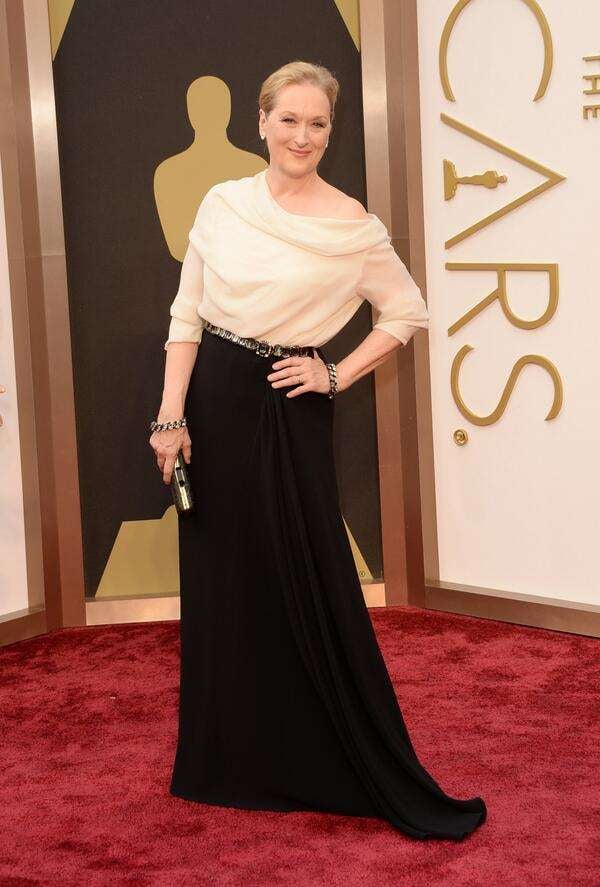 All class from the 18-time Oscar nominated actress.
7. Margot Robbie.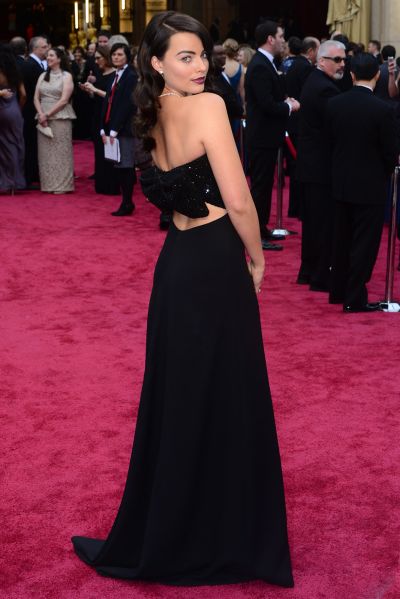 Margot Robbie may have overdone it a little on the eyebrow dye, but overall this is a killer red carpet look from the Aussie star.
8. Karen O.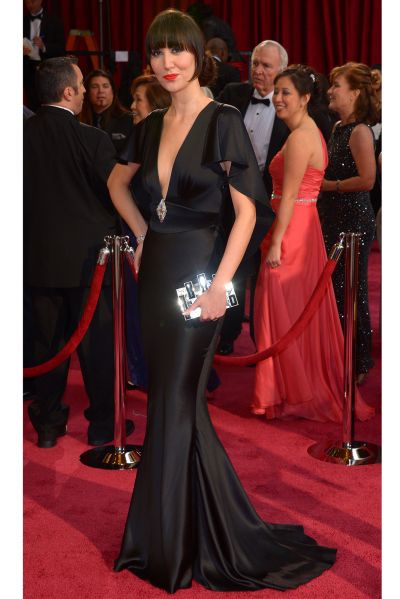 It's an impressive feat when as a musician you can outshine some of the heavyweight style stars of the red carpet. Well played Karen O.
9. Emma Watson.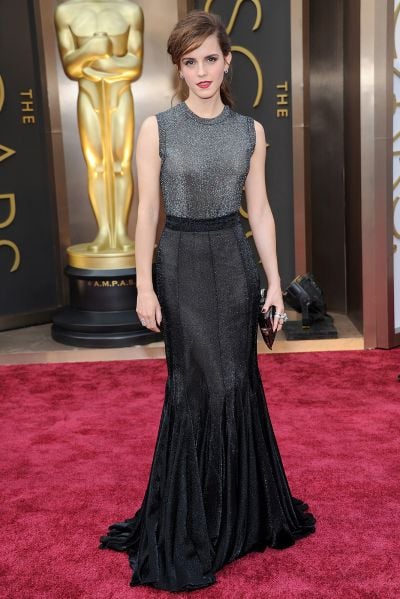 Ok, stay with me here. I hated this at first, I thought it too heavily referenced the sheer Alexander McQueen disaster a braless Gwyneth Paltrow wore back in 2002. But on second, third, and fourth look I've come around – it's risky, it's athletic evening wear, it's basically a glittery singlet.
10. Sally Field.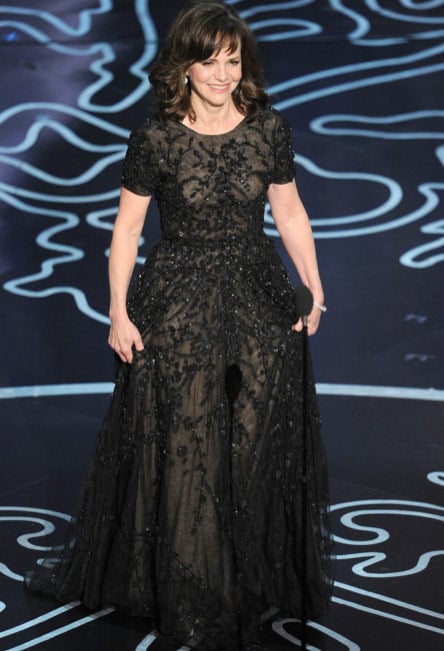 Oh hello, where did that come from? Ah-mazing.
Field presented a tribute for all the actors we've lost this year, so she couldn't really wear anything other than black but this frock from Randi Rahm was a solid choice.
And now, for the not-so-best dressed:
1. Liza Minnelli.

We kind of admire how little Liza Minnelli even cares. It's like she pulled out some hair mascara from 1992, threw on her jim-jams and said 'Stuff it, I'm not even going to wear a bra'.
 2. Anne Hathaway.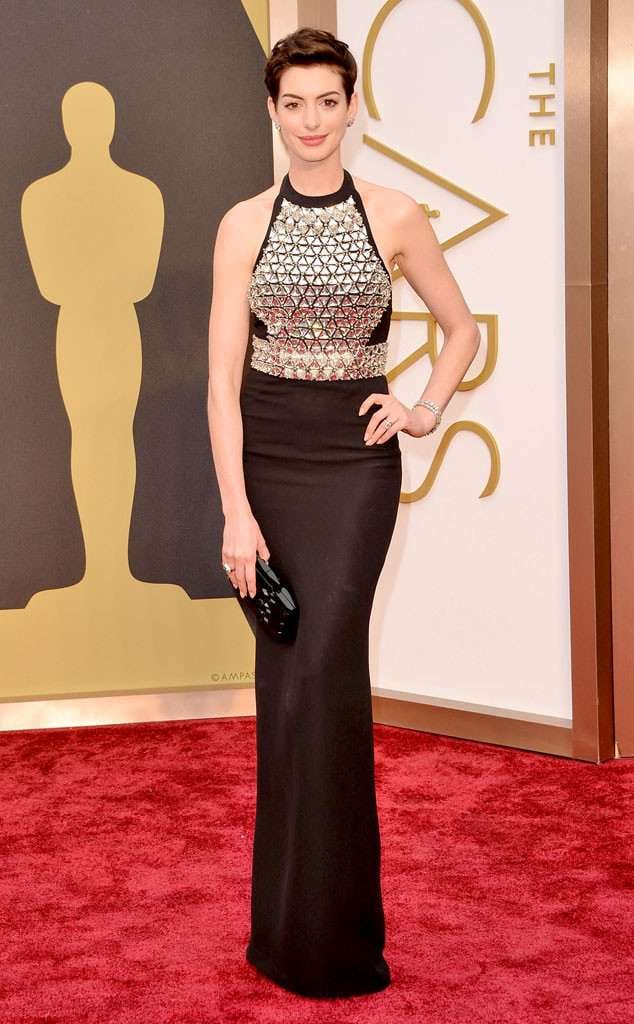 Keen to avoid the nipple-gate scandal of last year's Oscars, Anne Hathaway tucked 'em safely behind a bedazzled breast plate.
3. Anna Kendrick.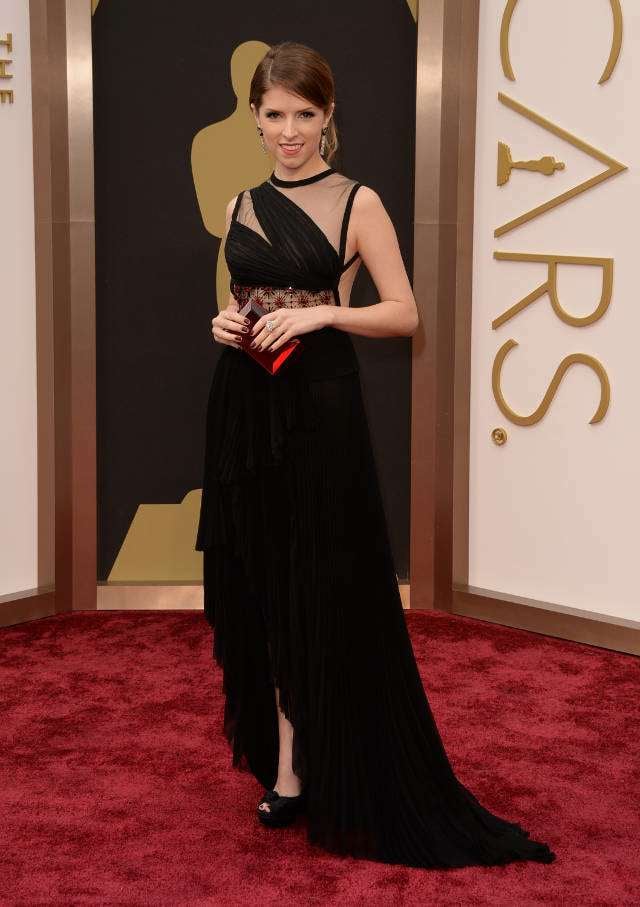 Floral netting, criss-cross back, ruffles, thigh-splits: As the godfather of fashion, Andre Leon Tally, would say, 'That is just too much fashion."
4. Jennifer Lawrence.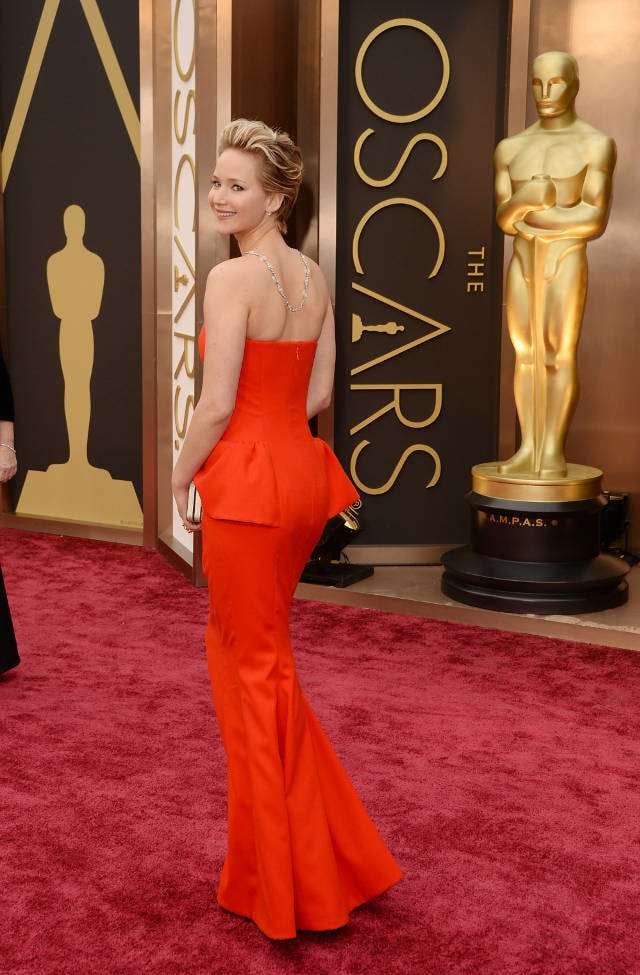 Ah, J-Law, tripping her way into our hearts since 2013. As predicted she wore a Dior gown, and I wanted to like this, I really did. But it's a bit too safe, a bit too boring. The backwards necklace doesn't work with this gown, and the Jane Fonda-esque hair is ageing on the 23-year-old.
5. Pharrell Williams.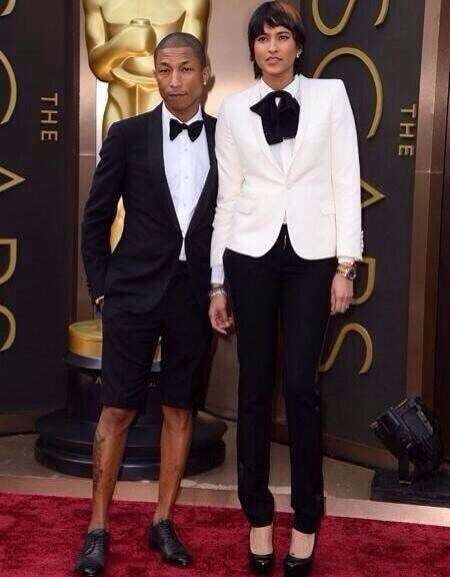 This photo of Pharrell and his wife Helen is one of my favourites from the night. So awkward. But the tuxedo shorts? No, just no.
6. Louise Roe.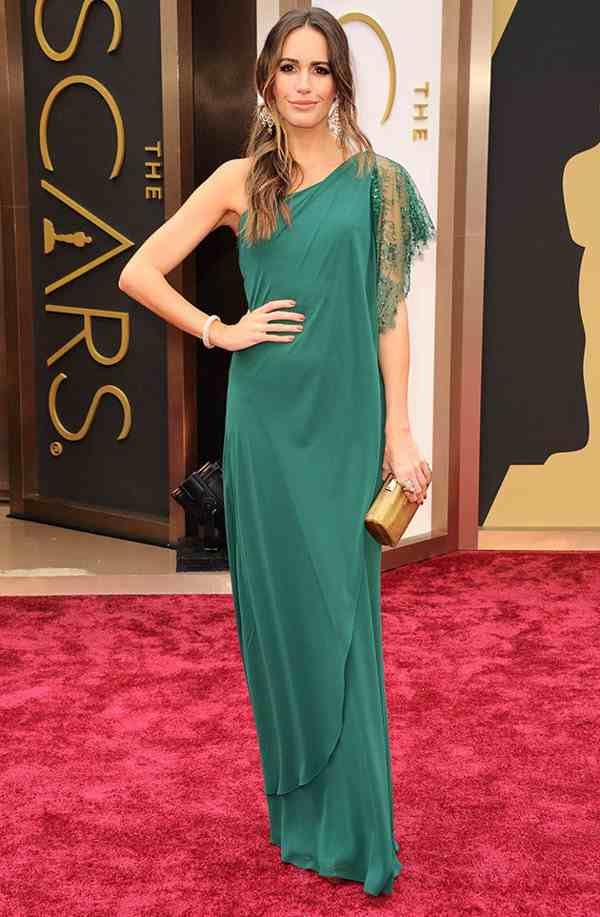 Eeek, and she's a stylist.
7. Julie Delpy.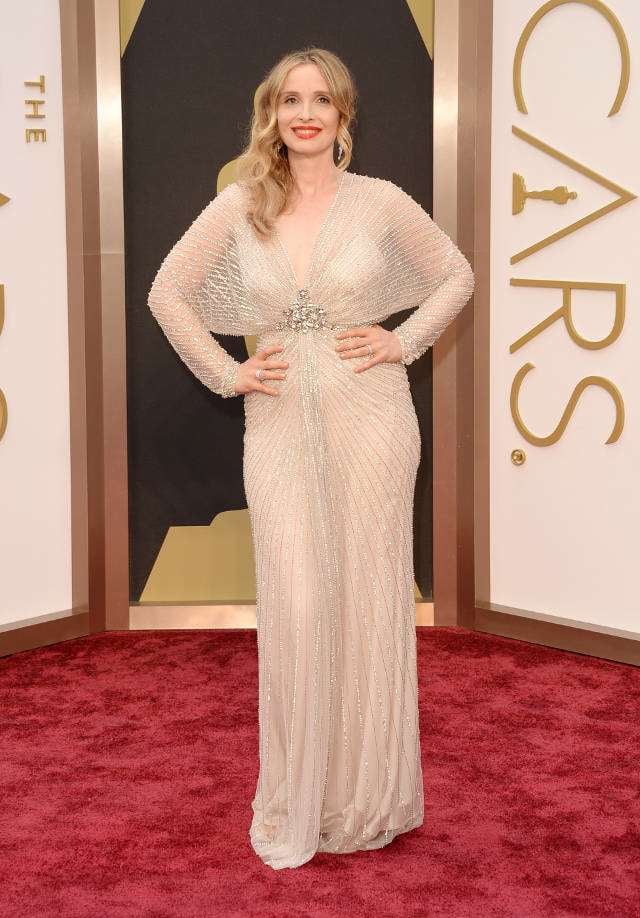 So her stylist got the same wings memo as Kate Hudson's, but the overly draped sleeve made the whole frock look too saggy.
8. Lady Gaga.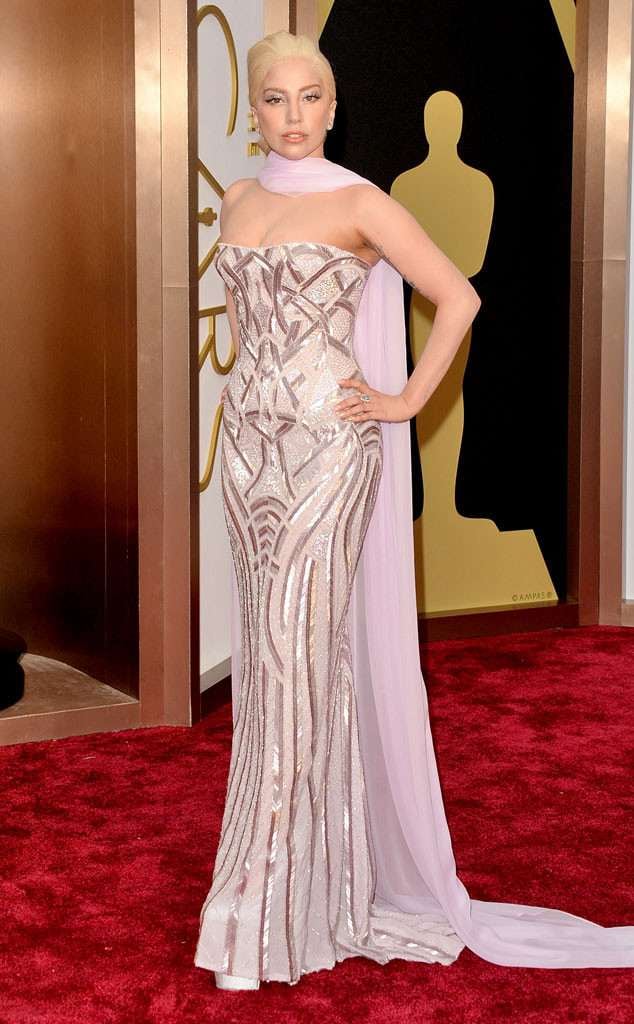 It's like a red carpet robot has invaded Lady Gaga's body and chosen what looks like a daring gown, but on Gaga it definitely isn't. It almost makes me nostalgic for those Kermit dresses and no-pants outfits.
9. Charlize Theron.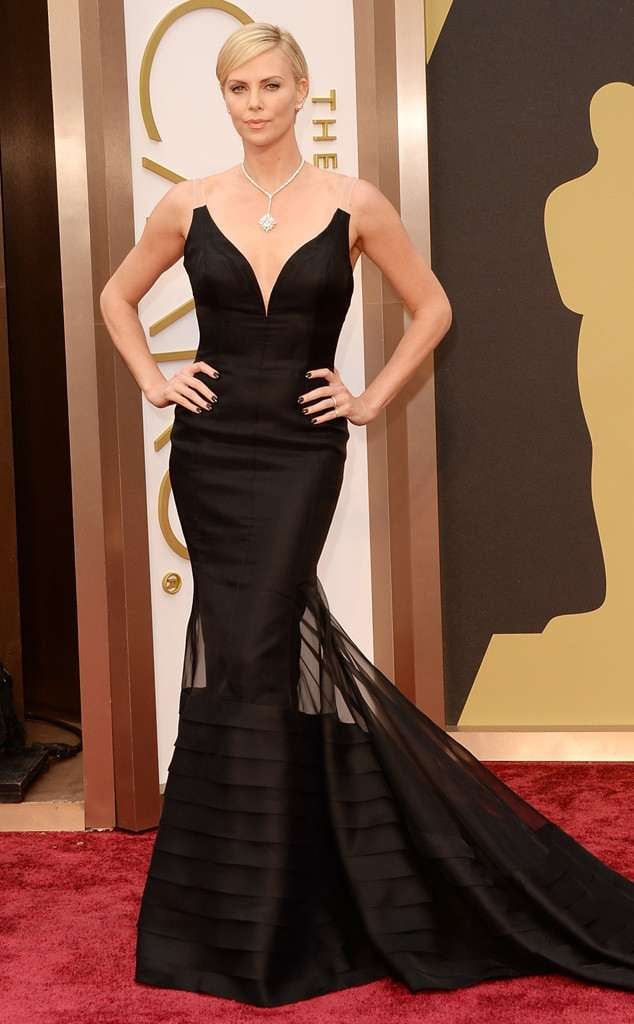 On first appearance this sleek Dior gown is the epitome of high-octane red carpet glamour…until you notice the thick flesh coloured straps holding it up. And as one site put it  – it's like Maleficent's horns are holding her bosoms up.
10. Angelina Jolie.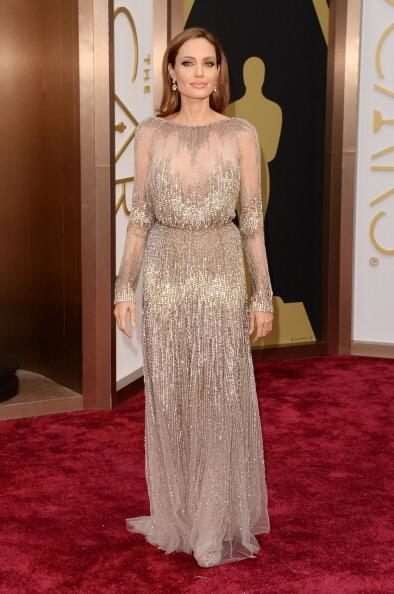 This is just a little meh for Angelina Jolie. I can't quite put my finger on why it's so underwhelming. Is it the high neck? The sparkle placement across her boobs?
11. Anyone who wore a nude, strapless sparkly gown.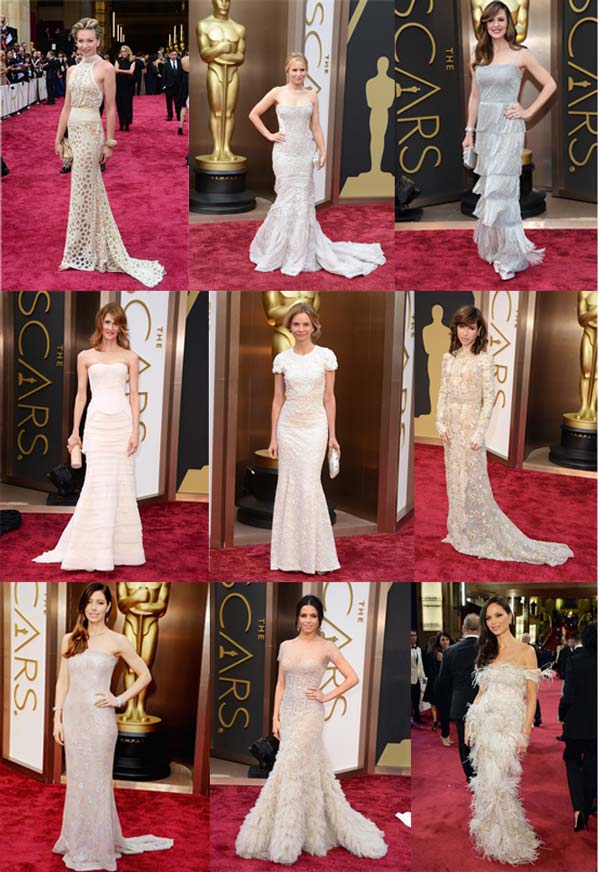 Aside from the standouts this year, almost everyone else wore a bridal gown. And look – nude/cream is a hard colour to wear. Throw in some sequins, an unflattering cut and pale skin and you've got red carpet yawnfest.
For every single frock from the Oscars, click through the gallery below: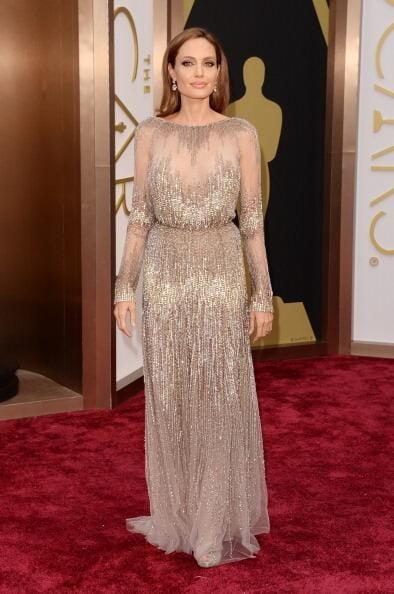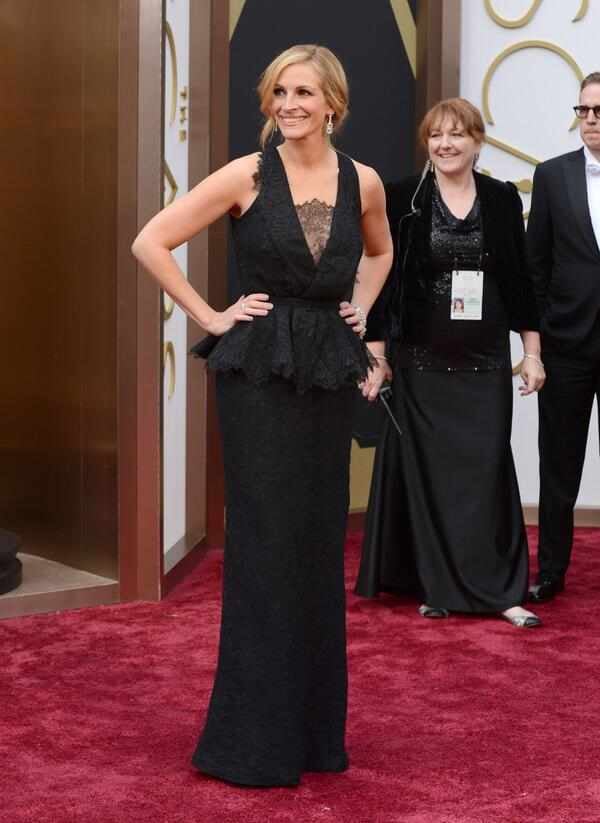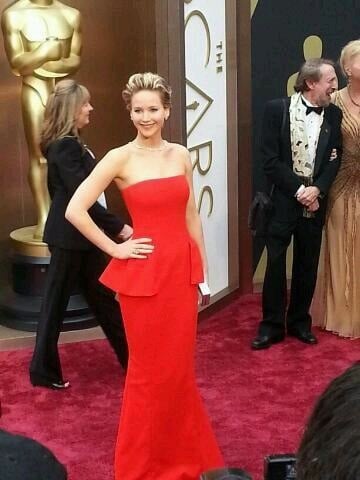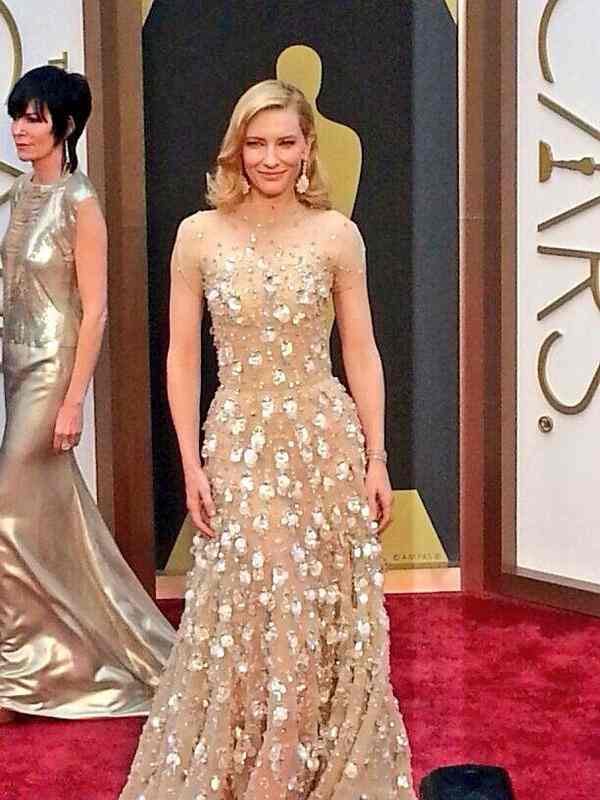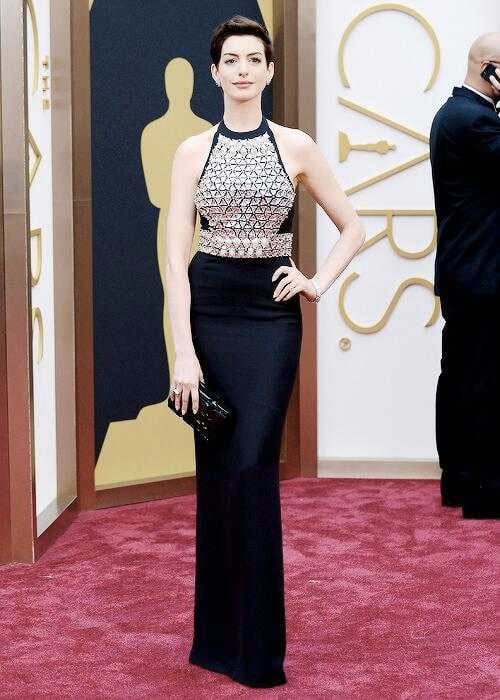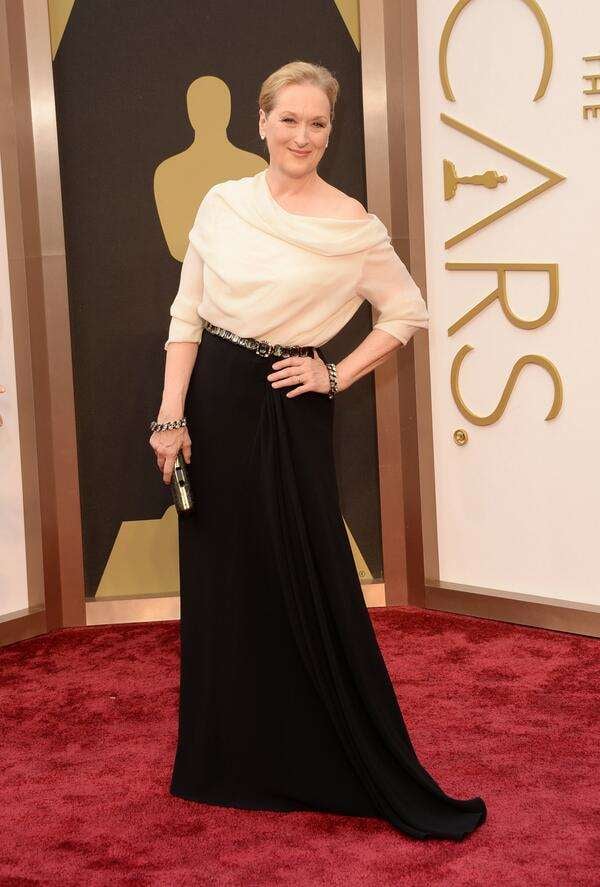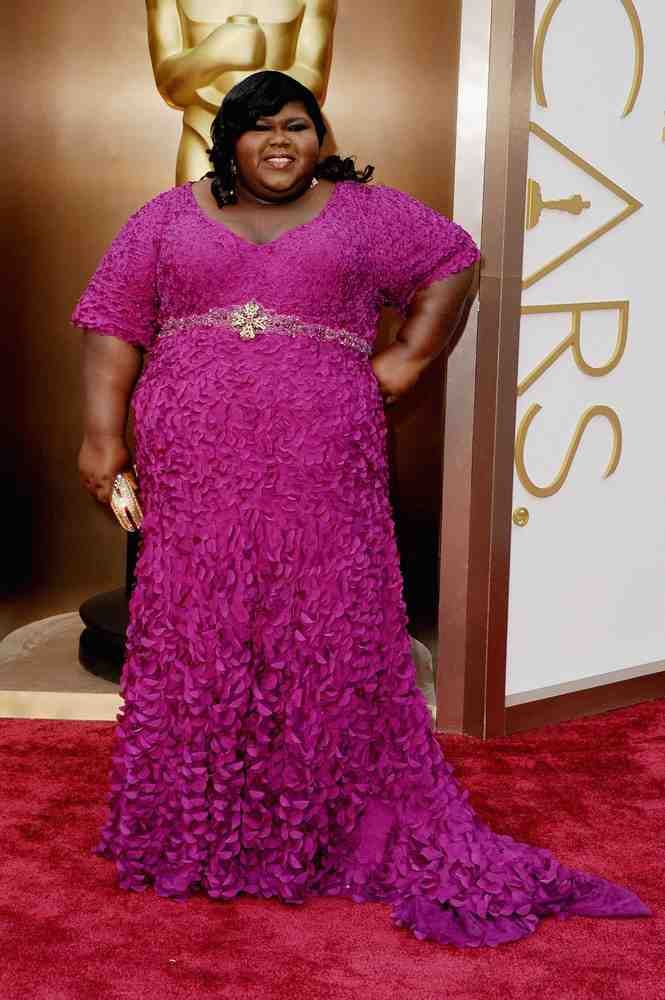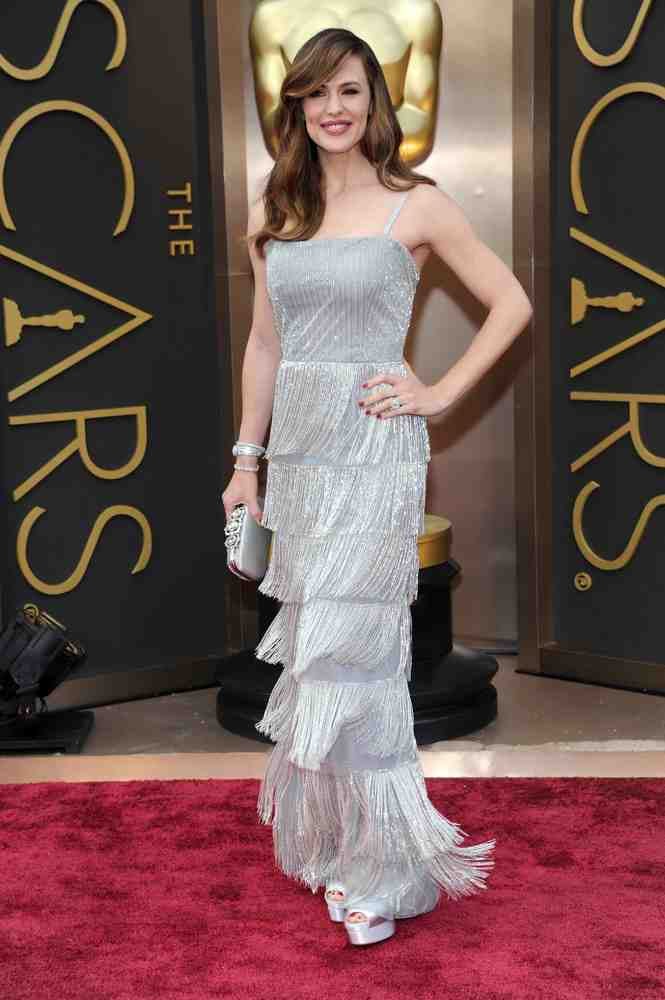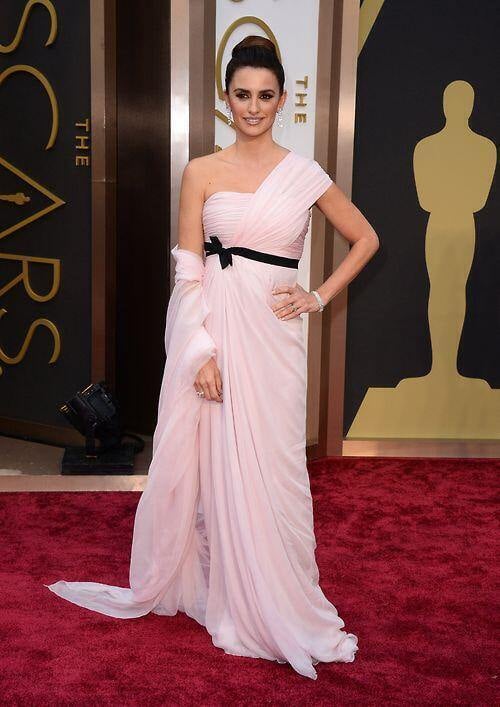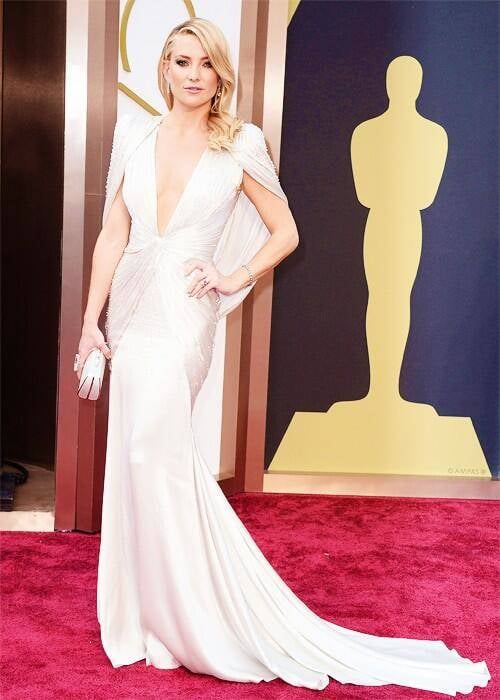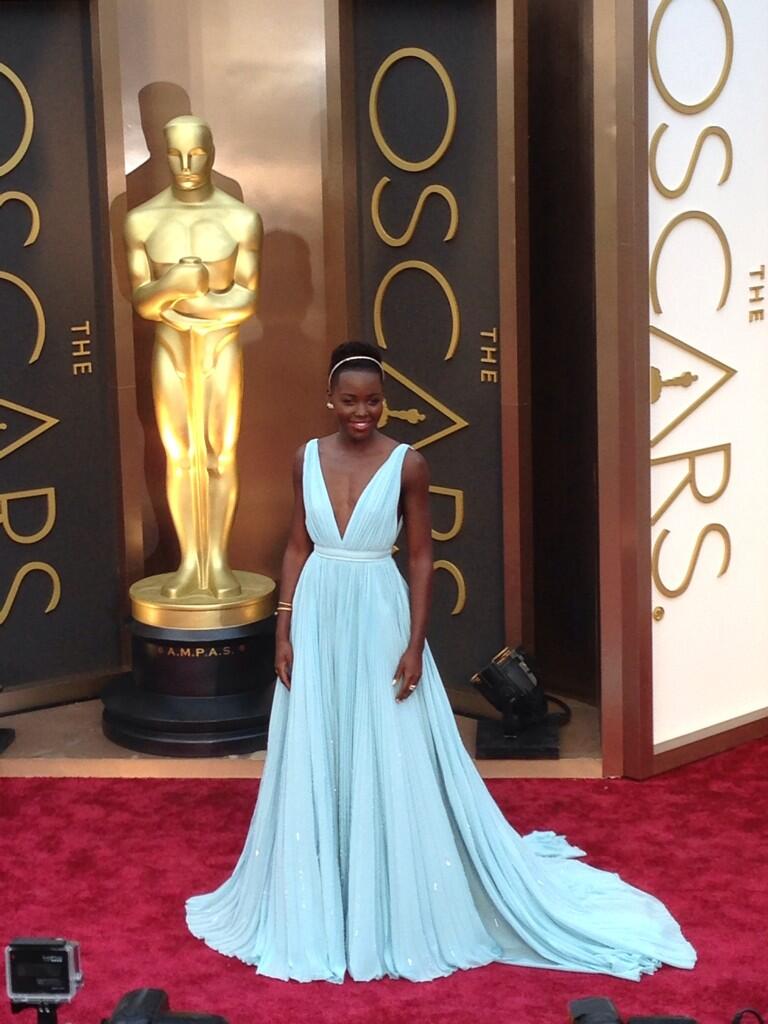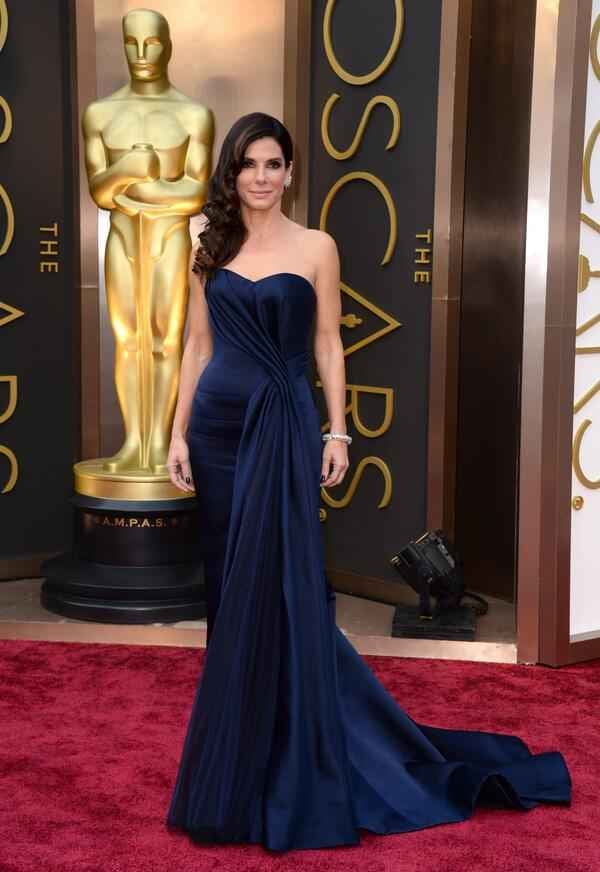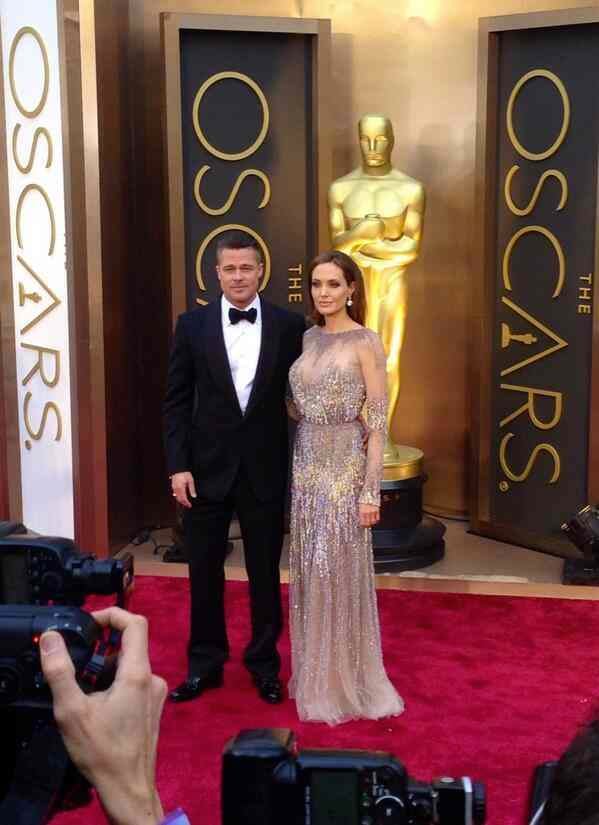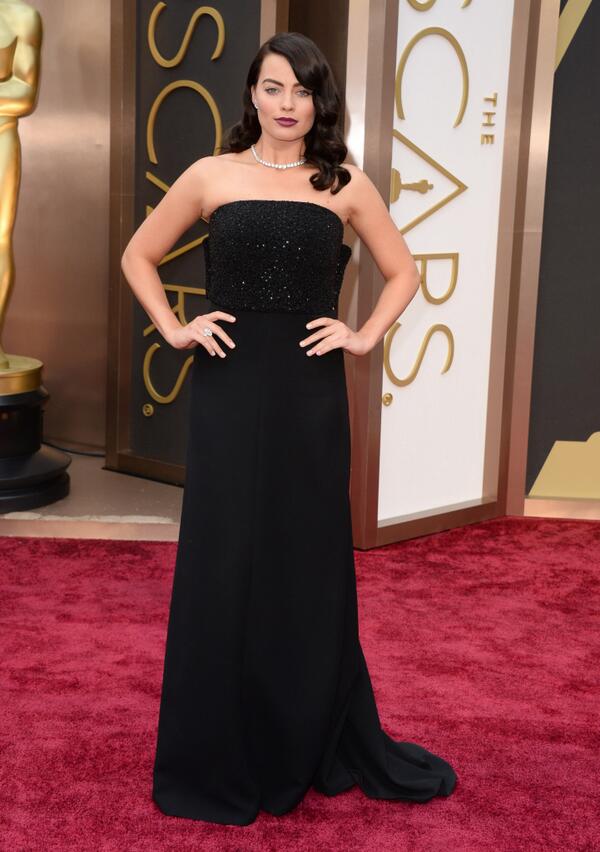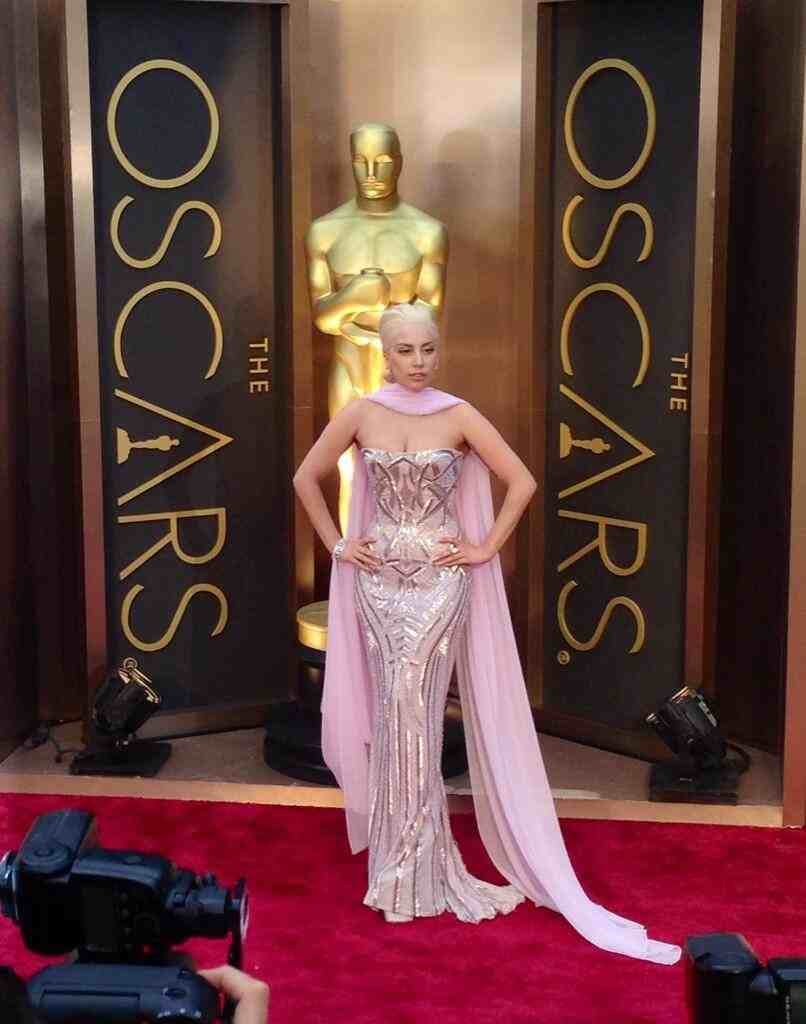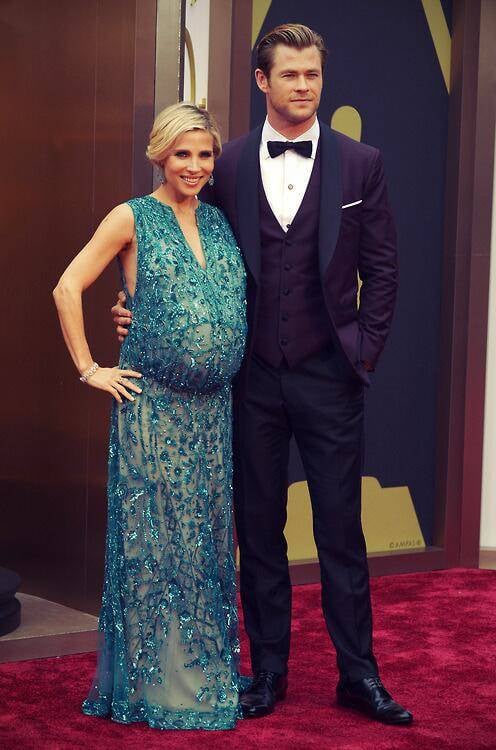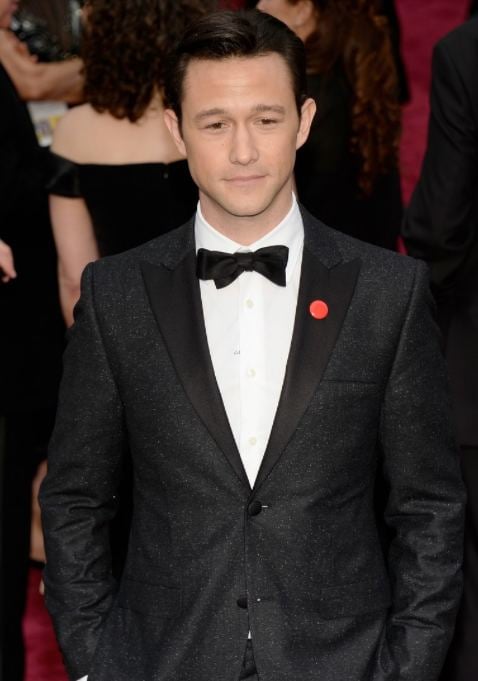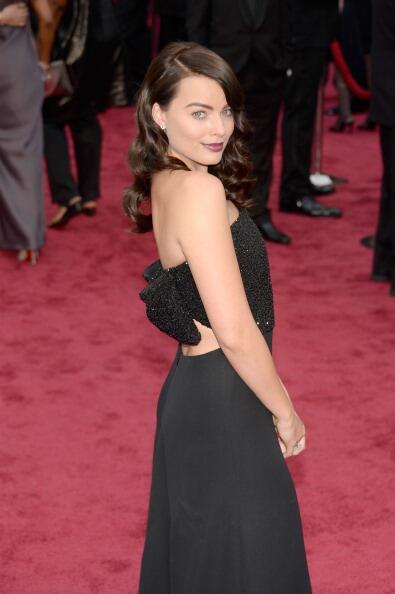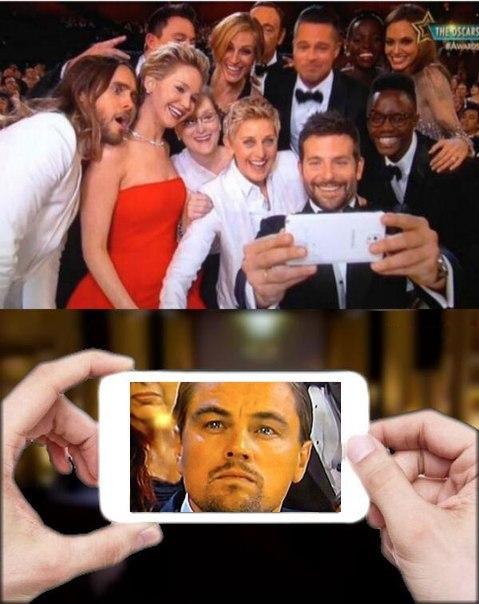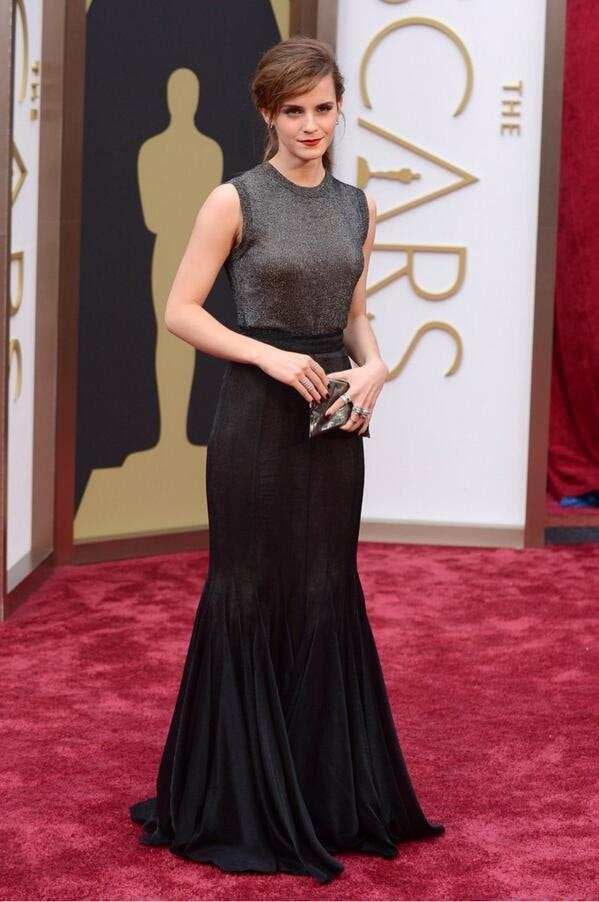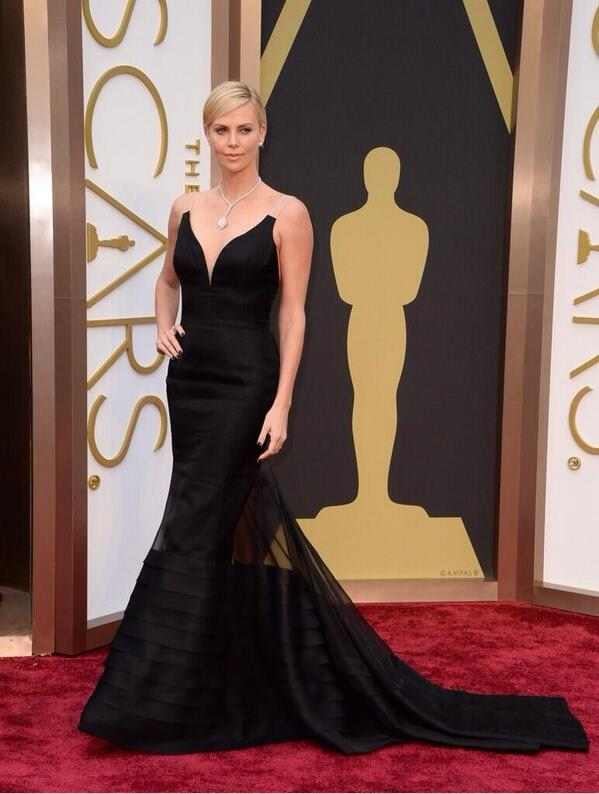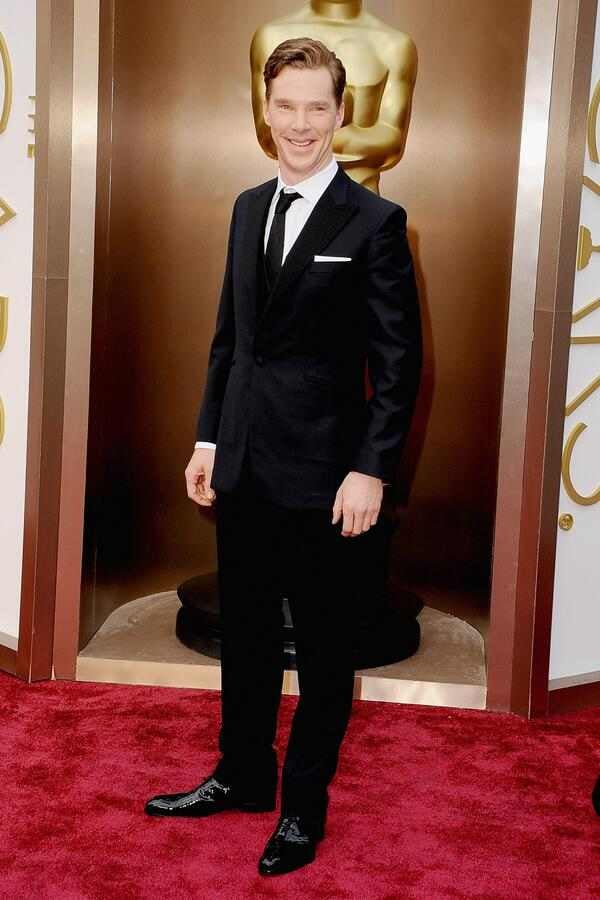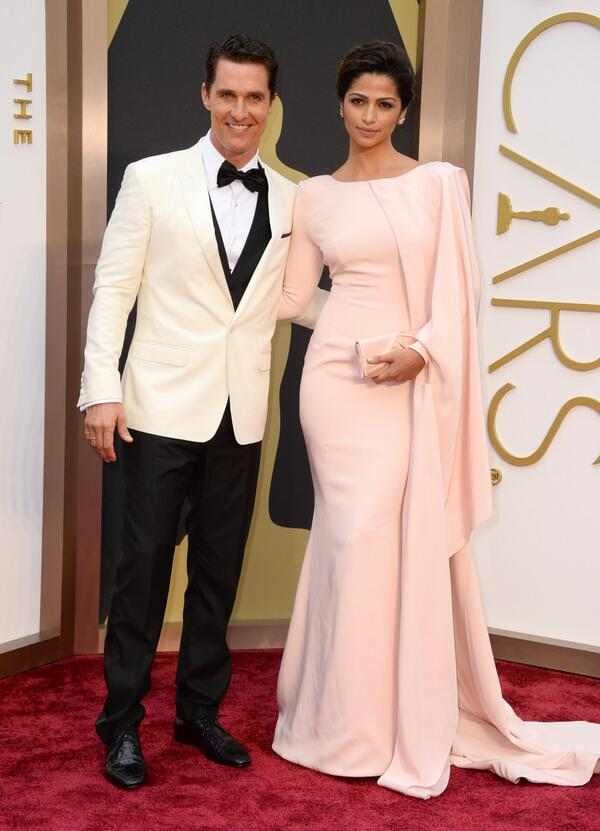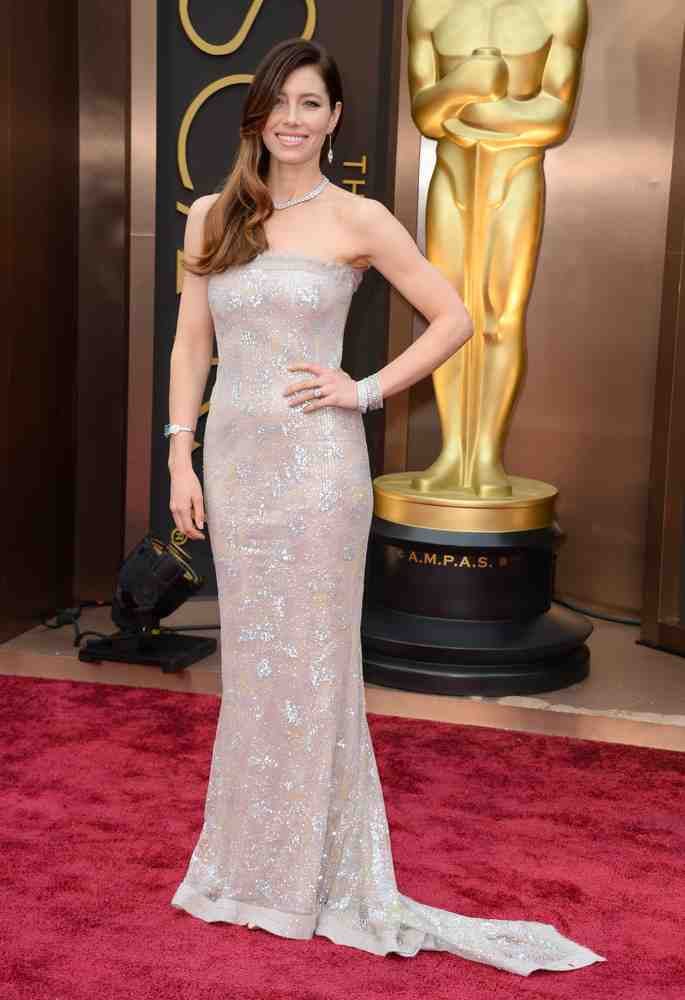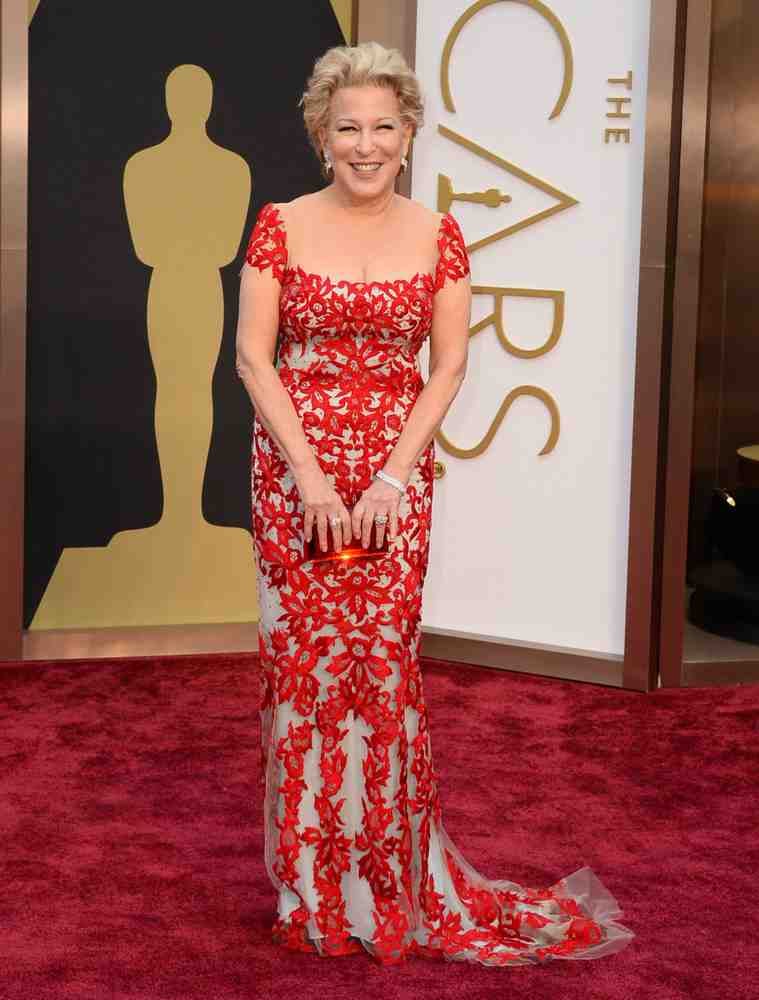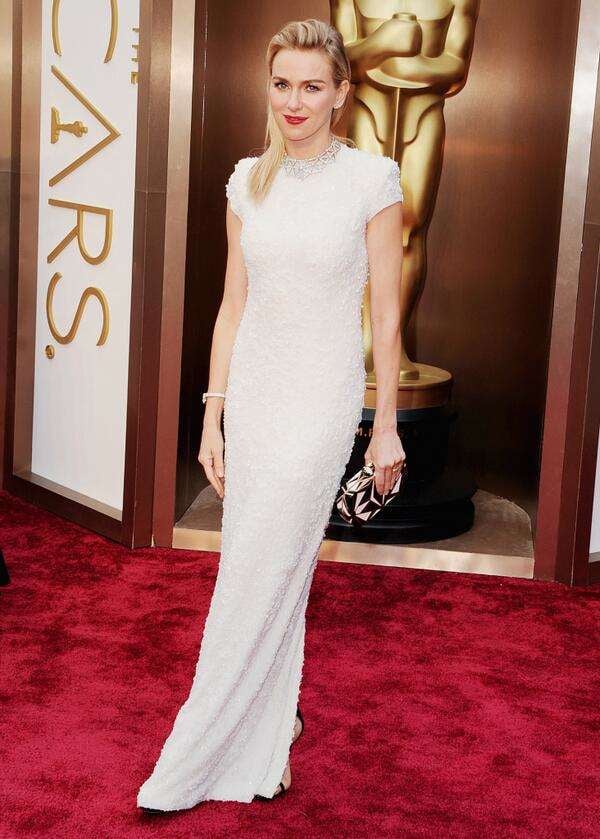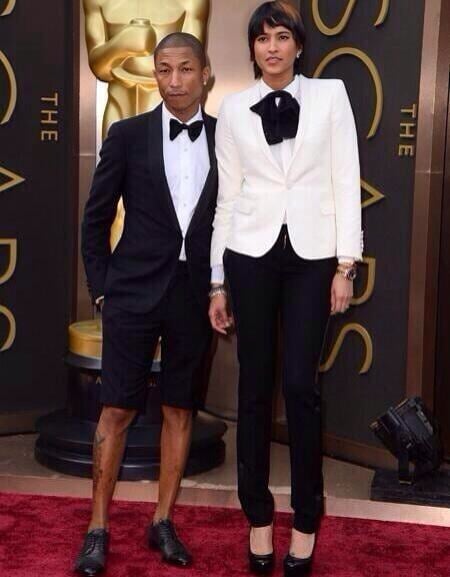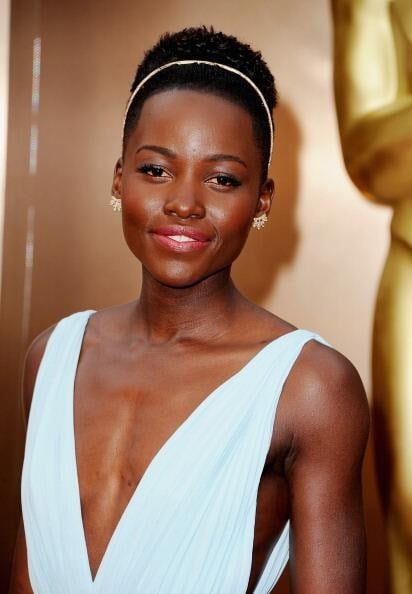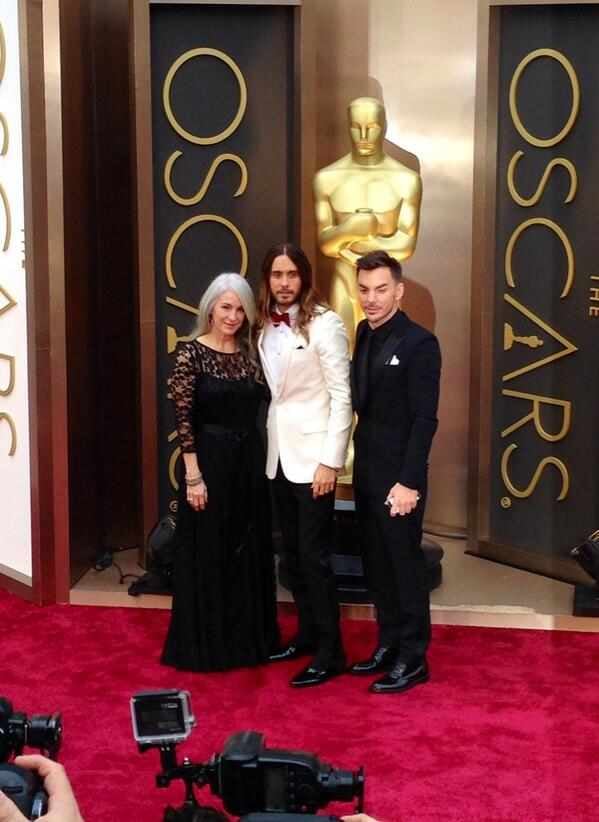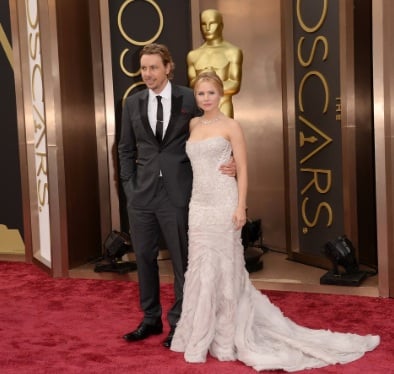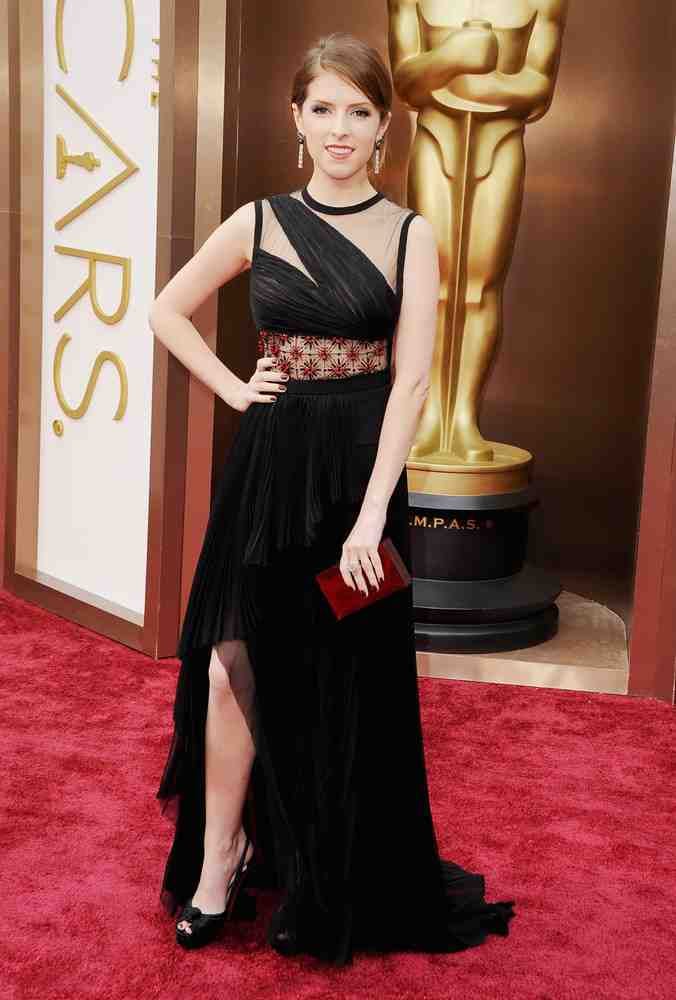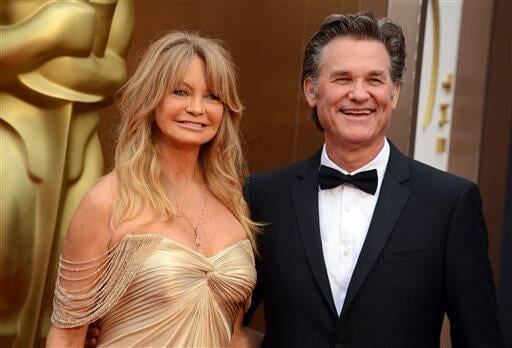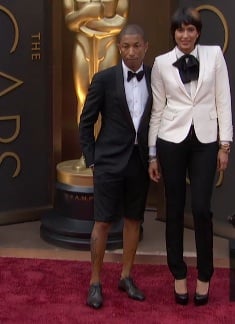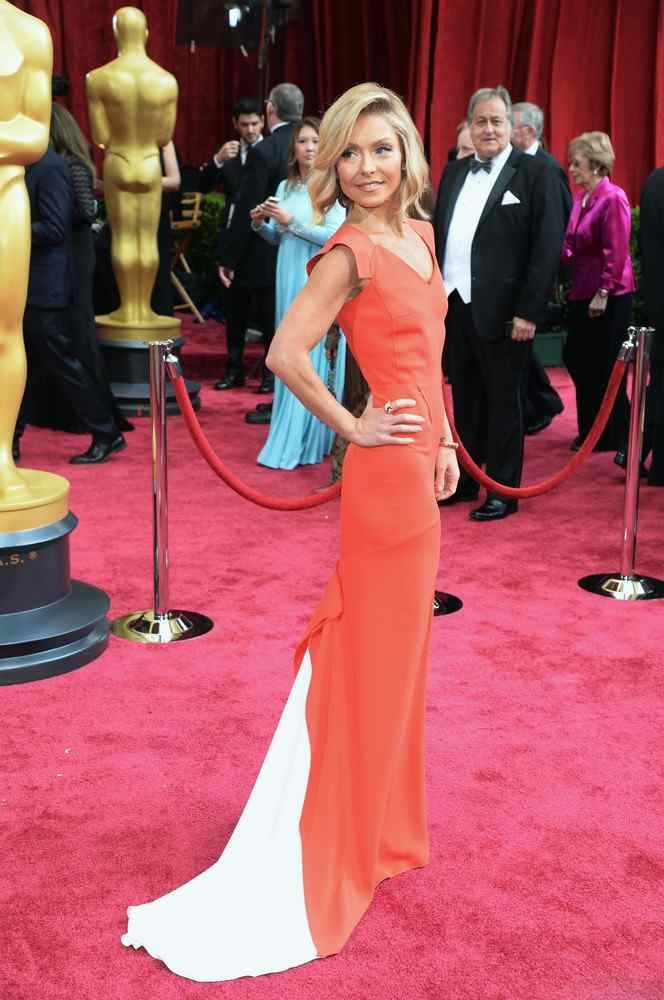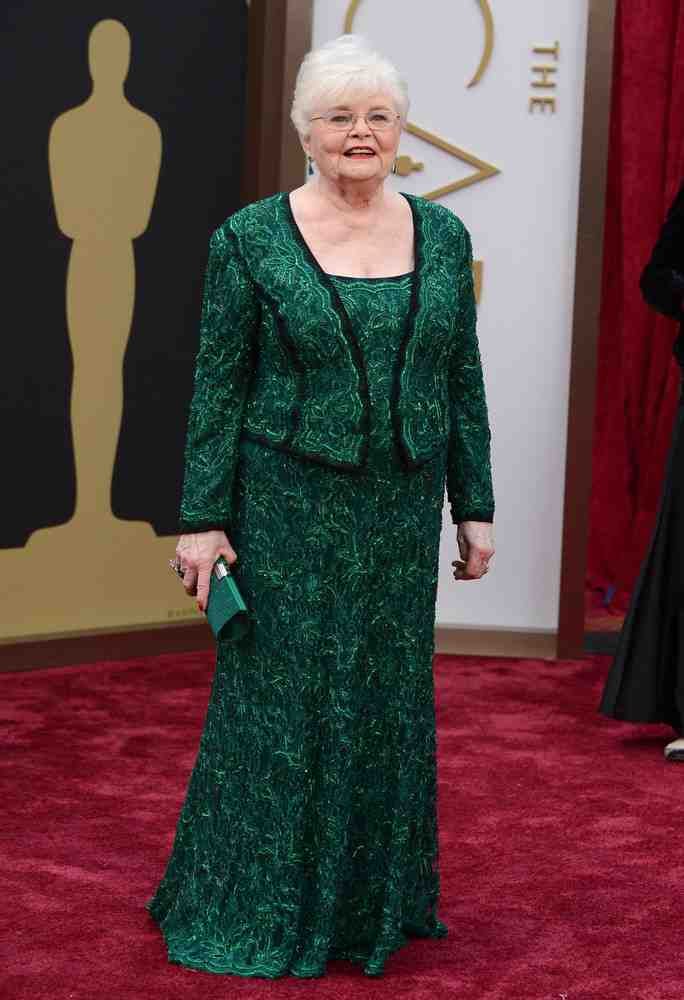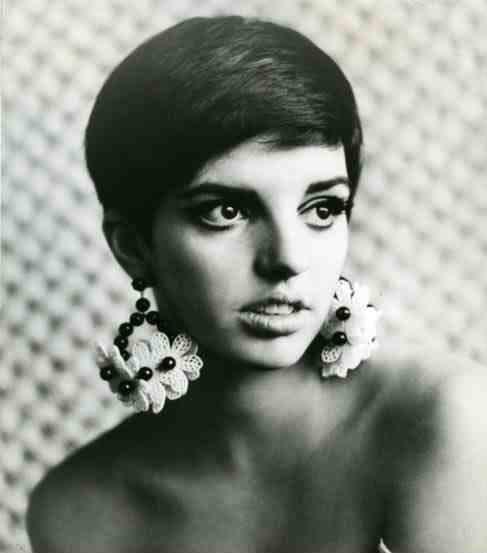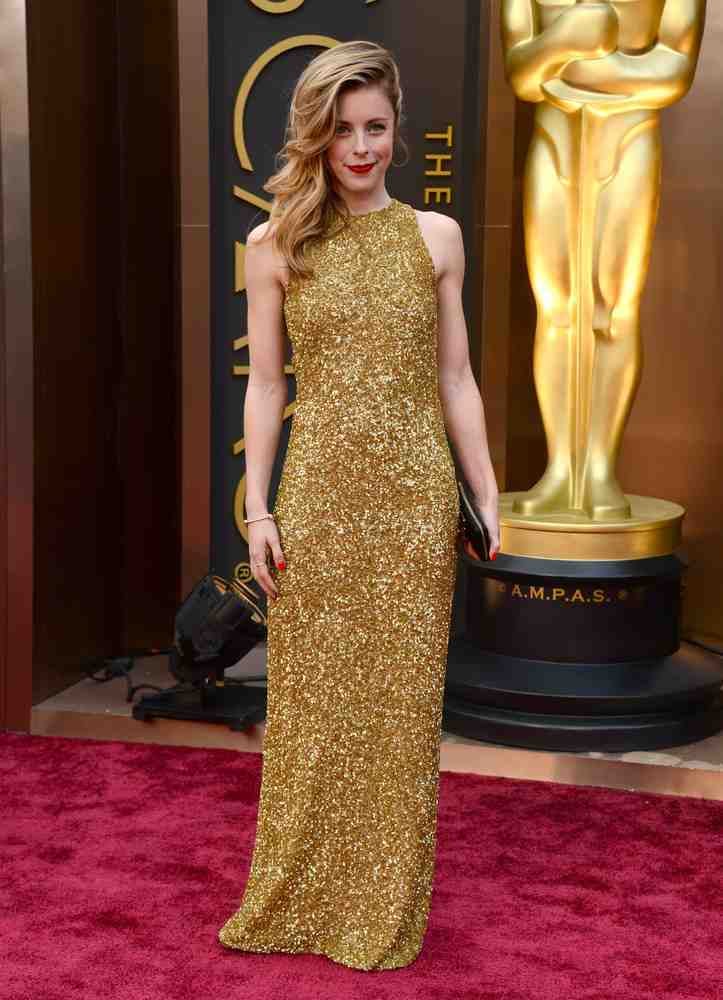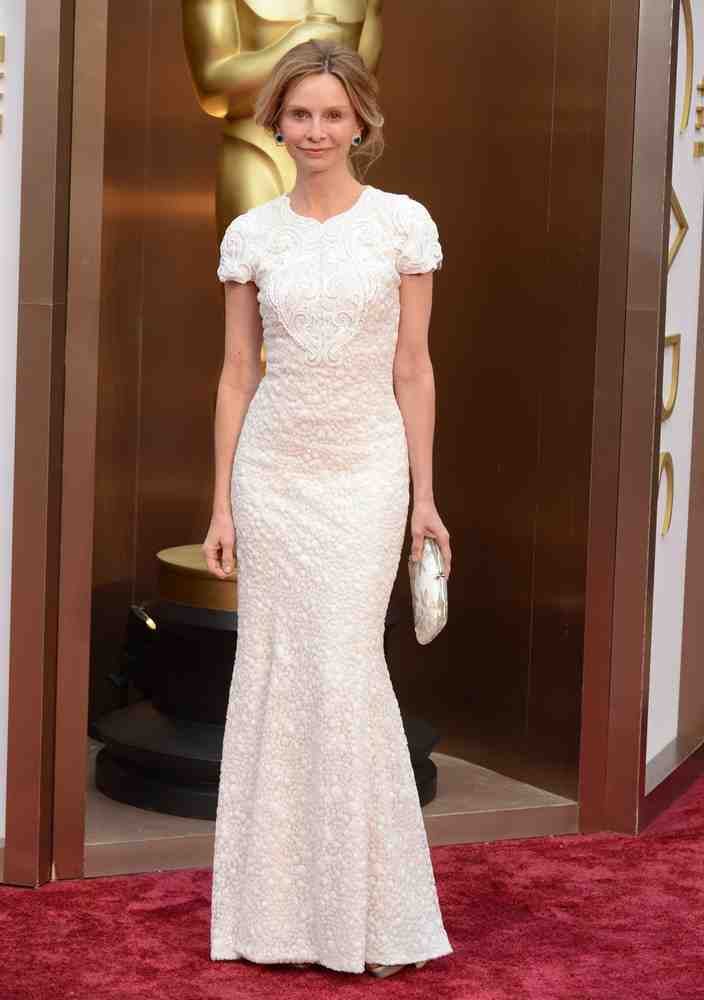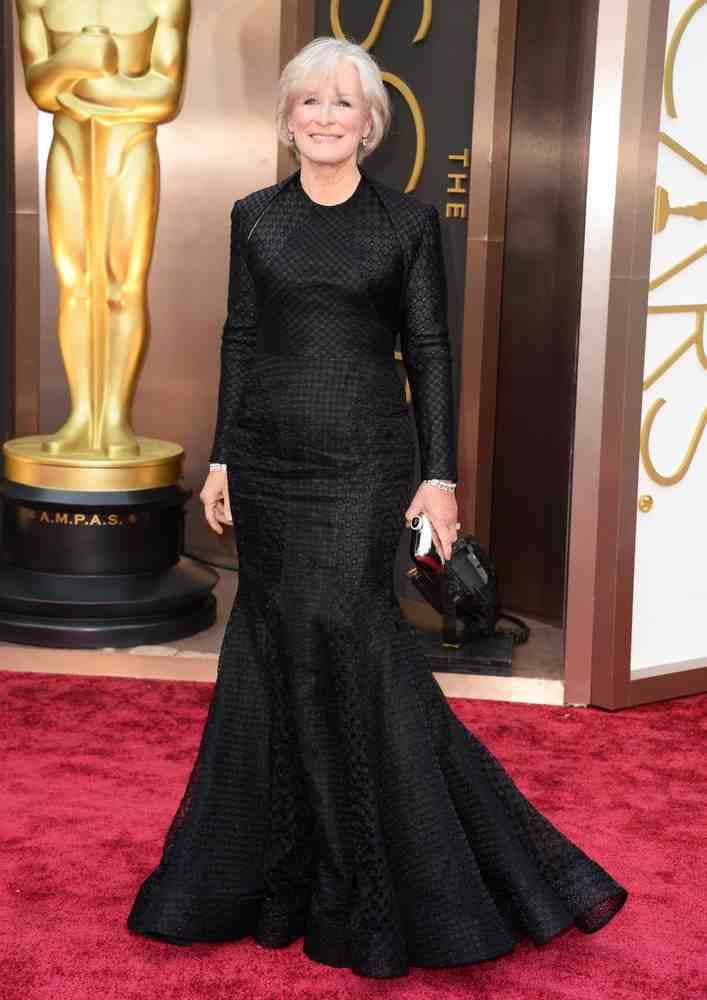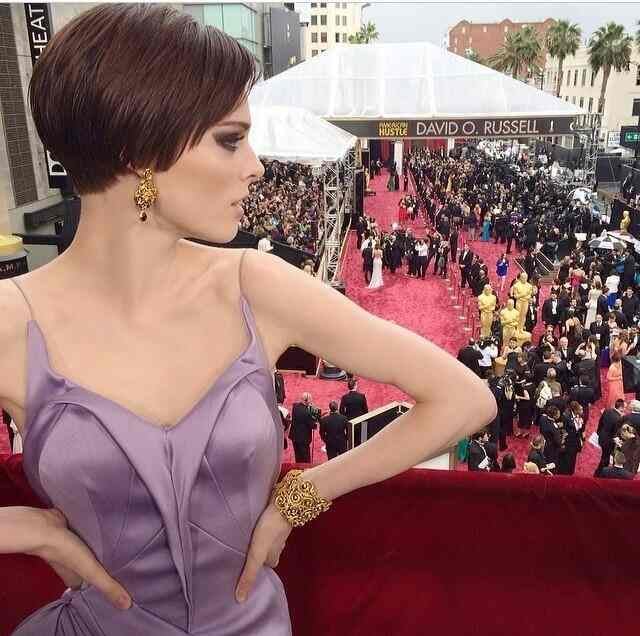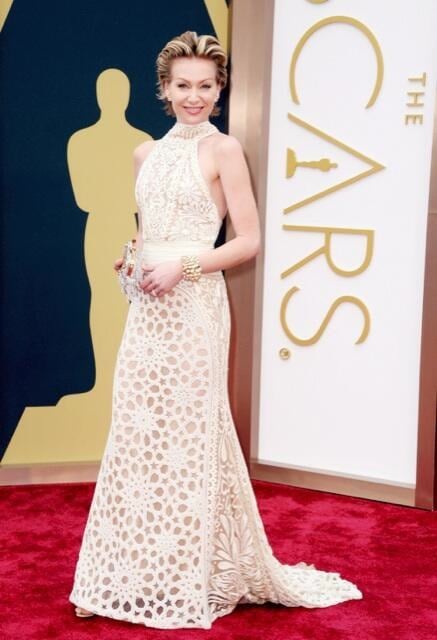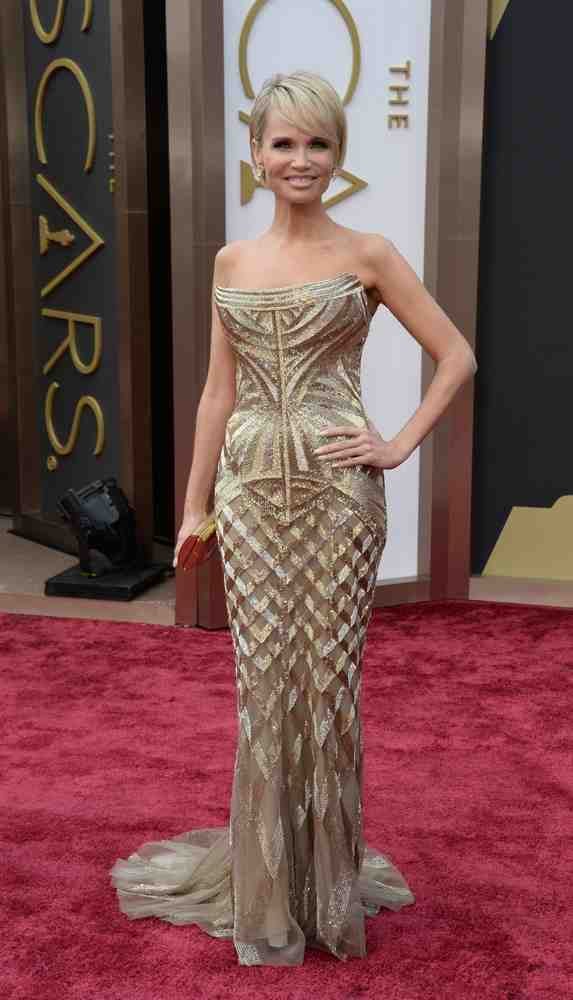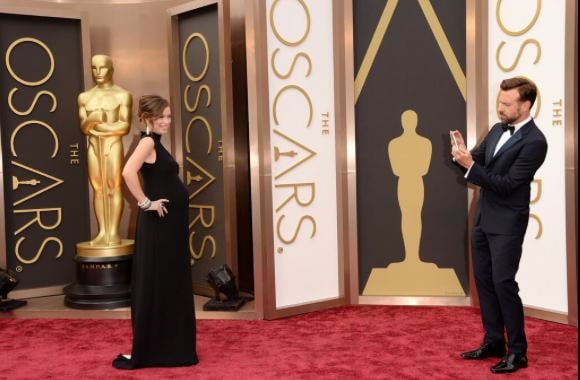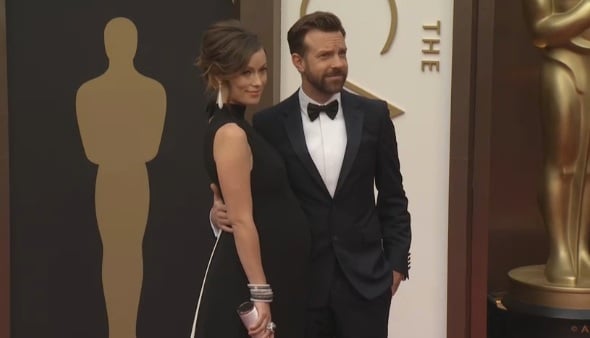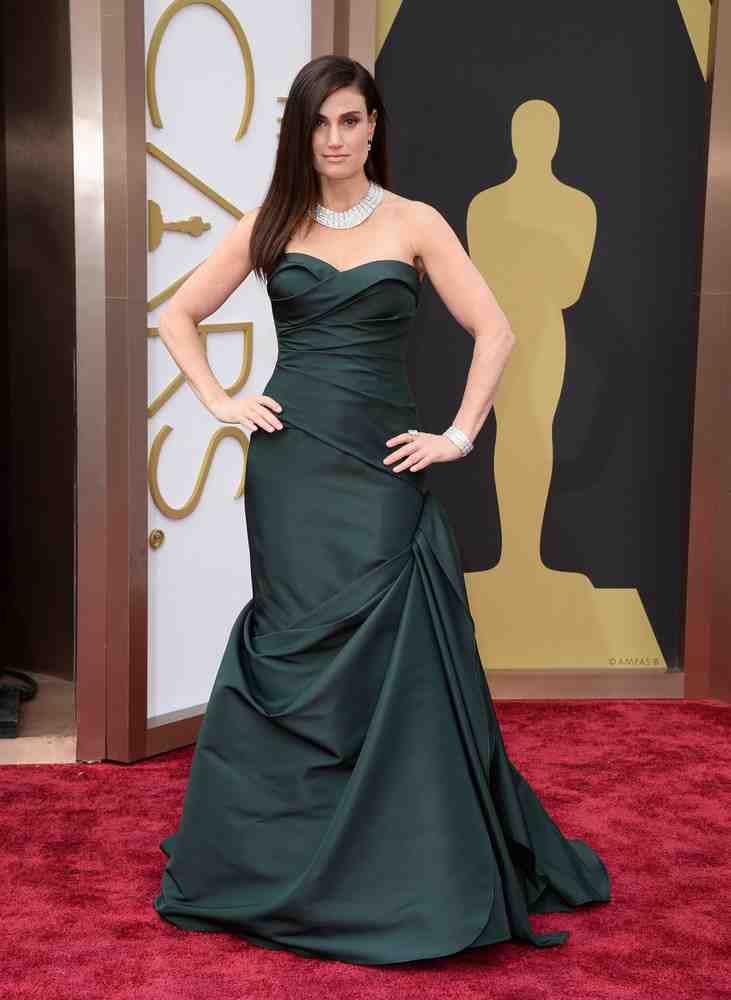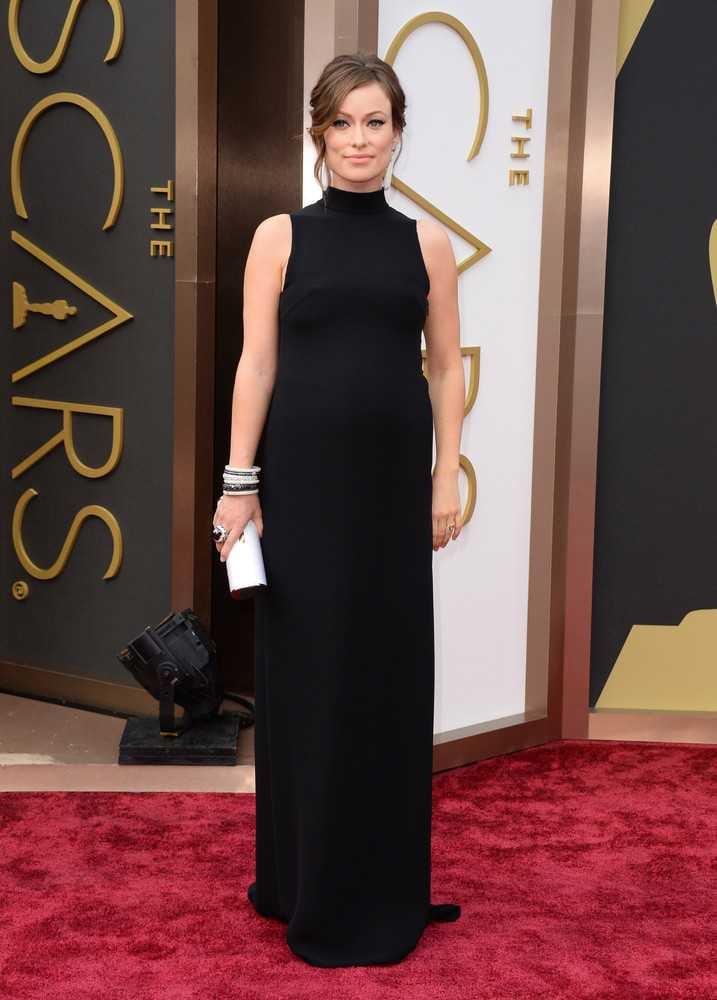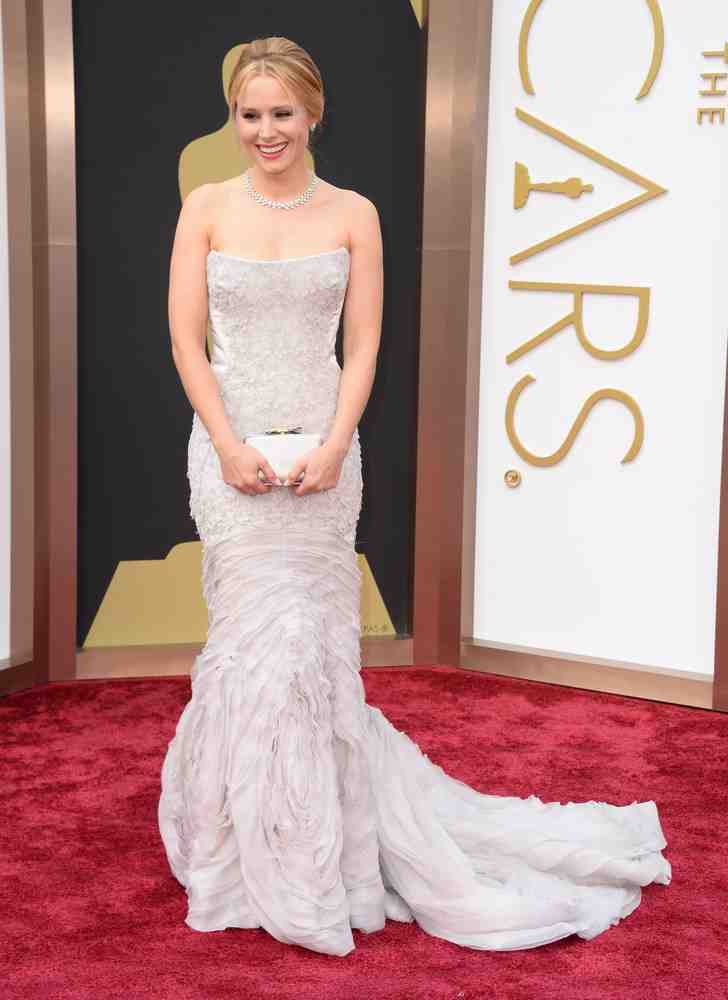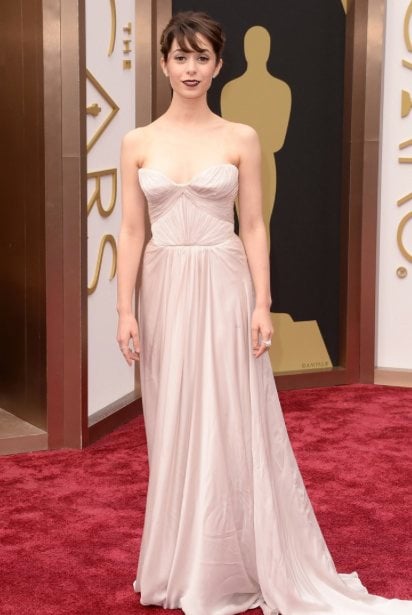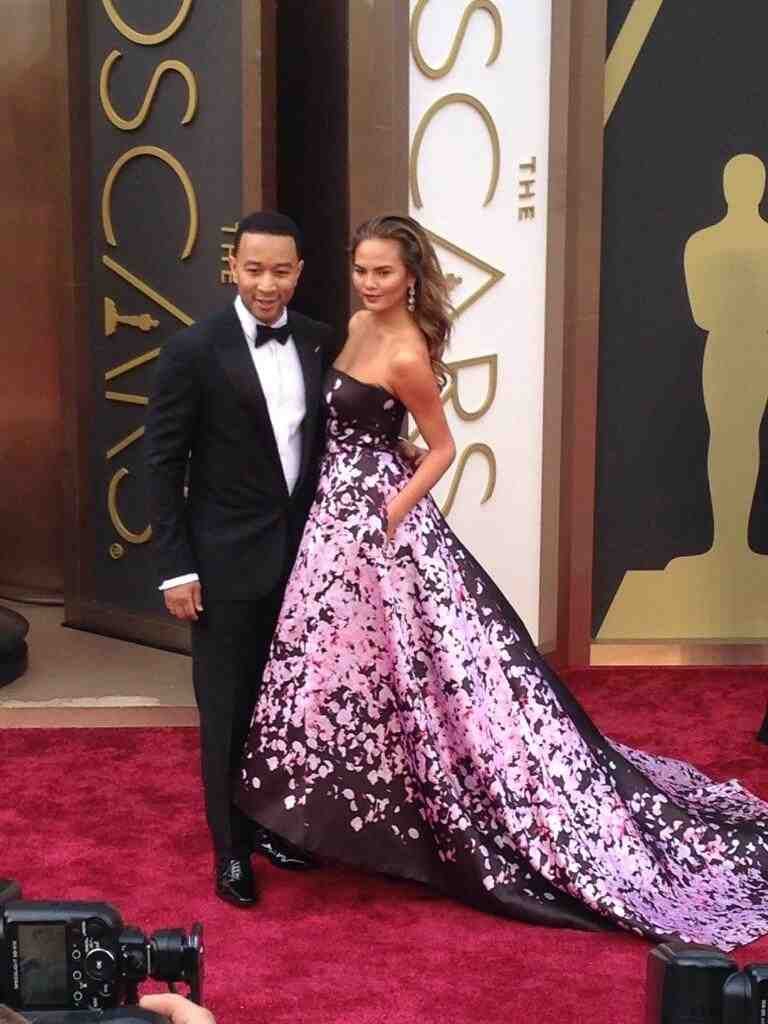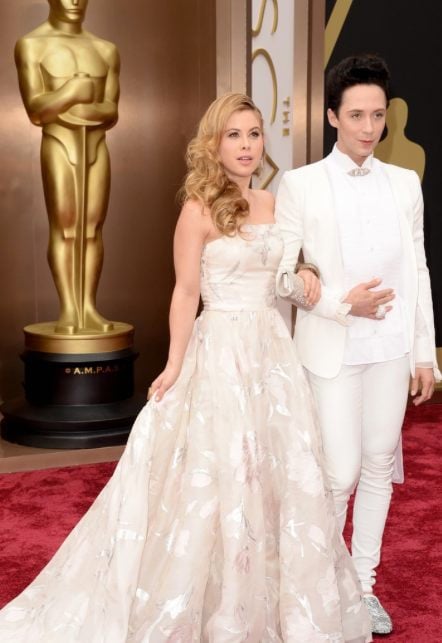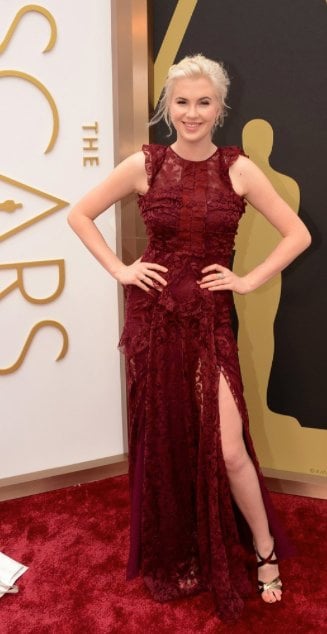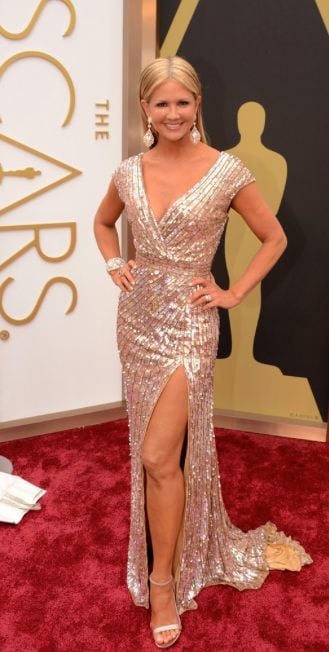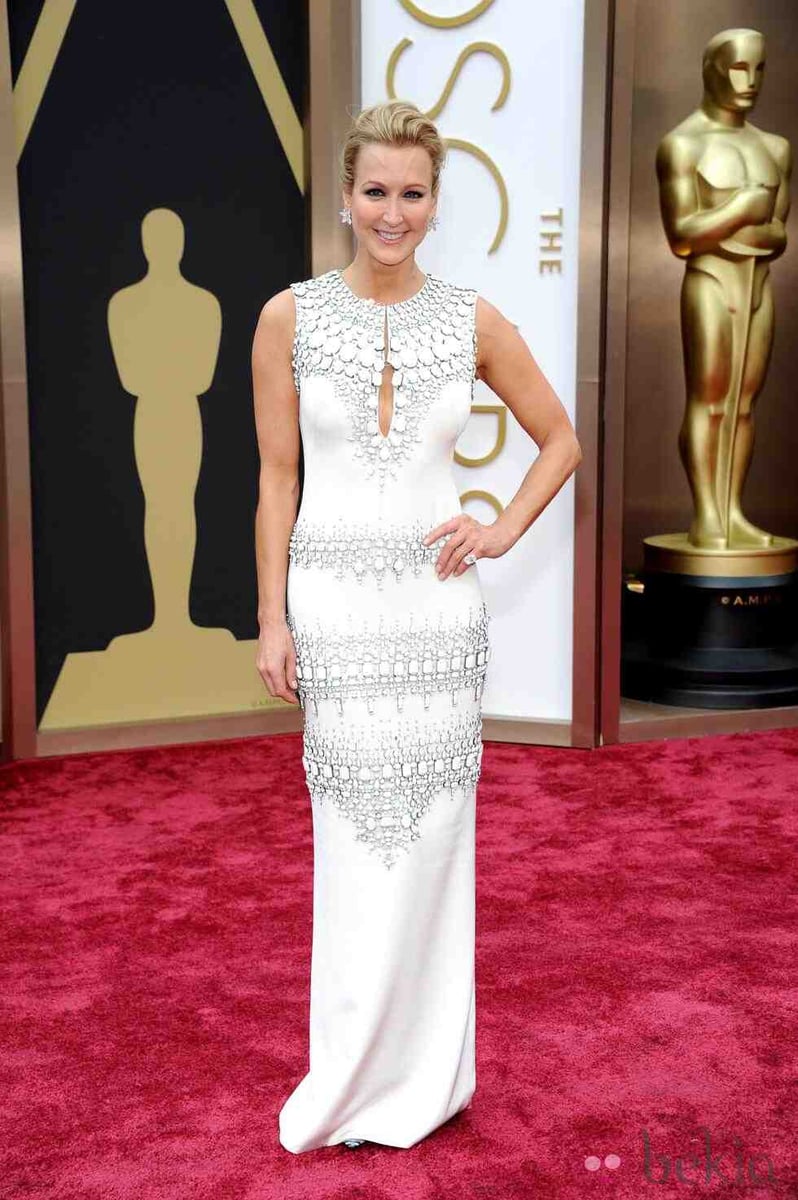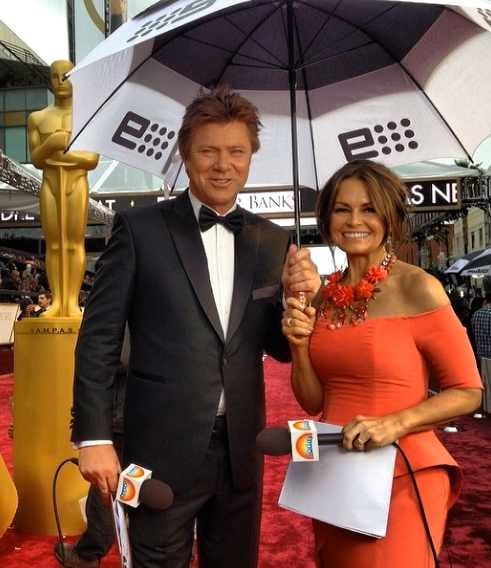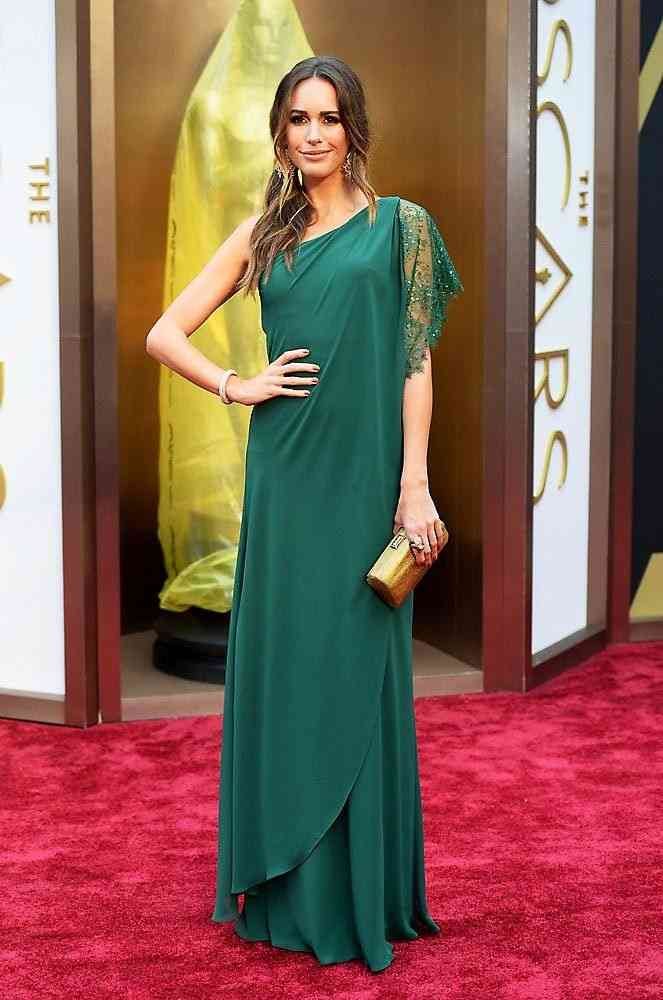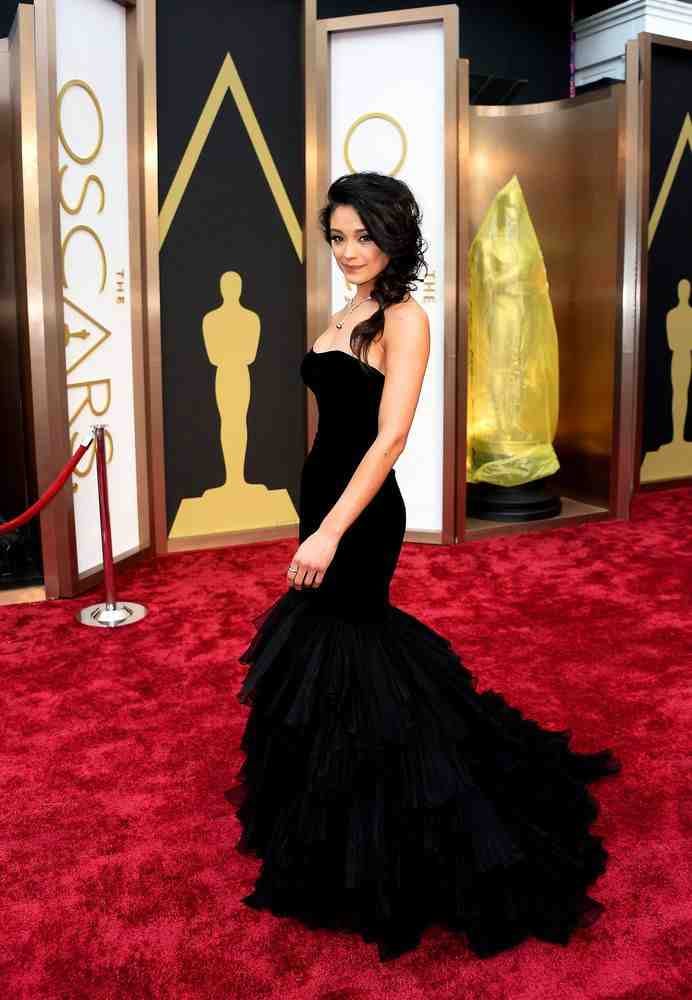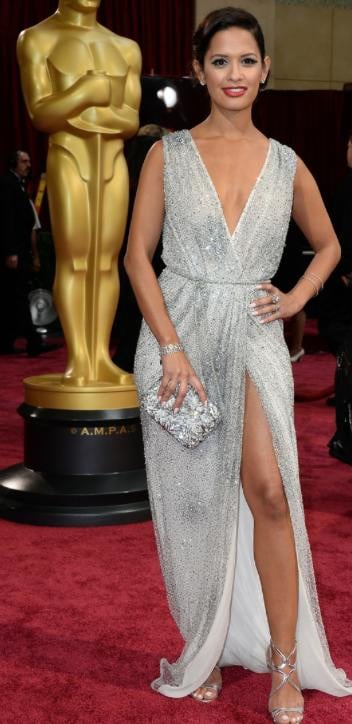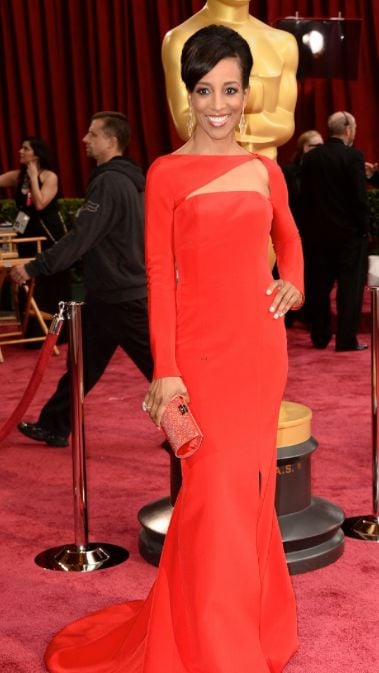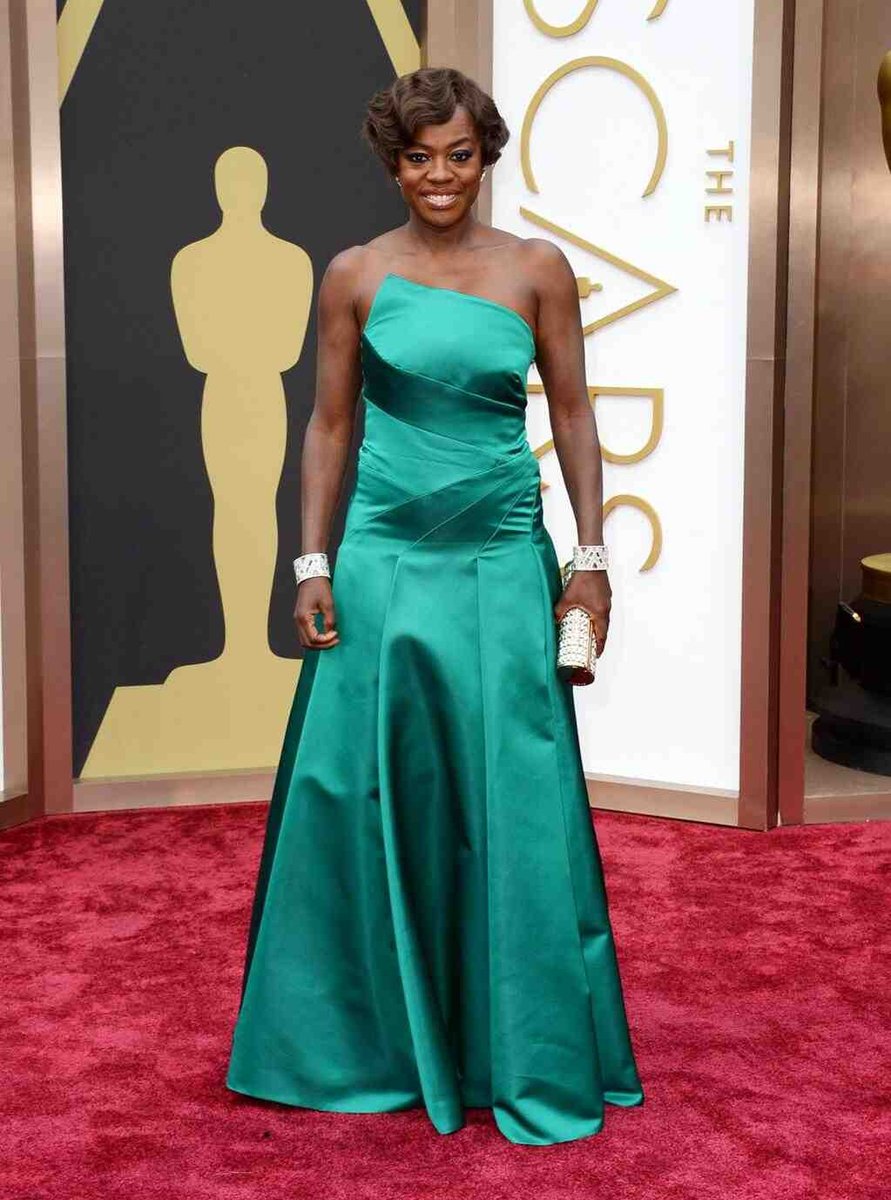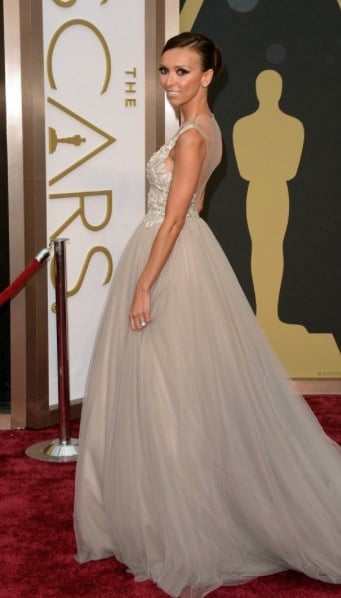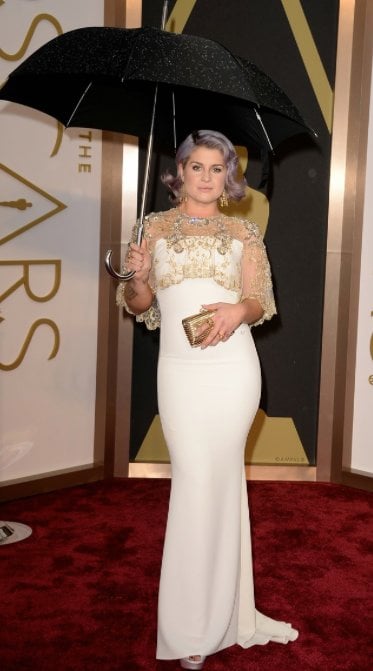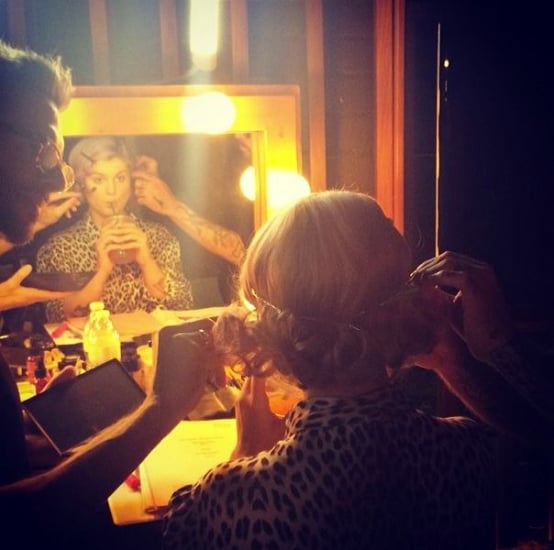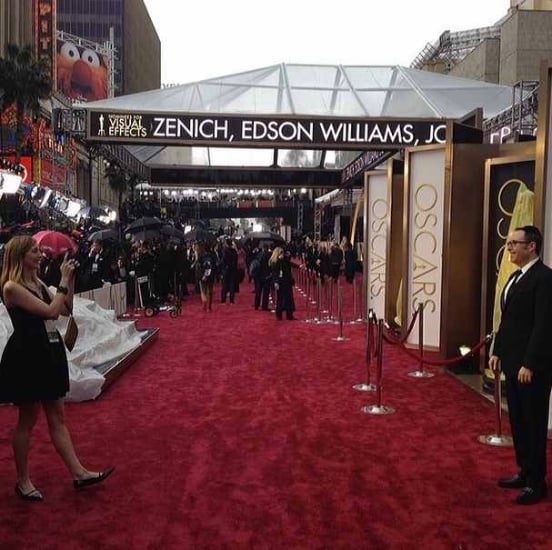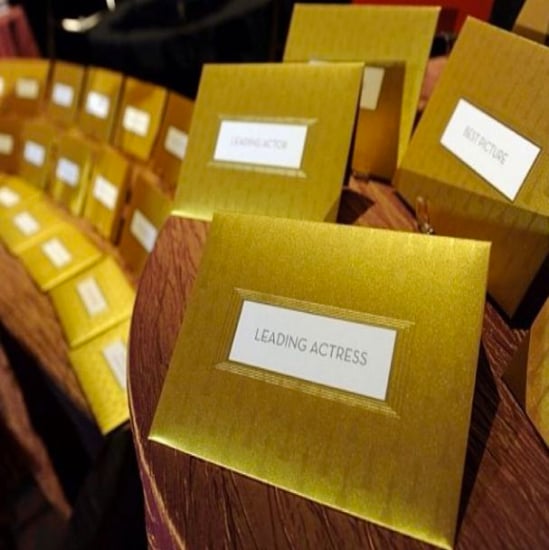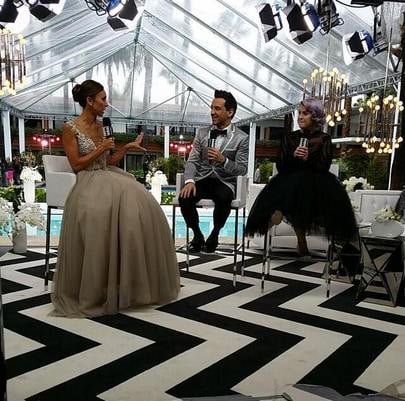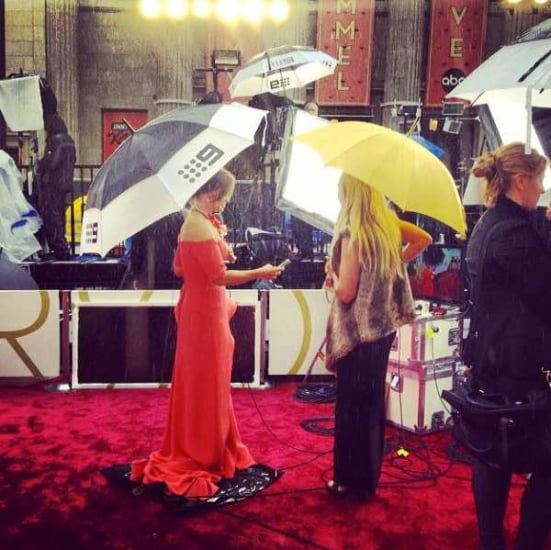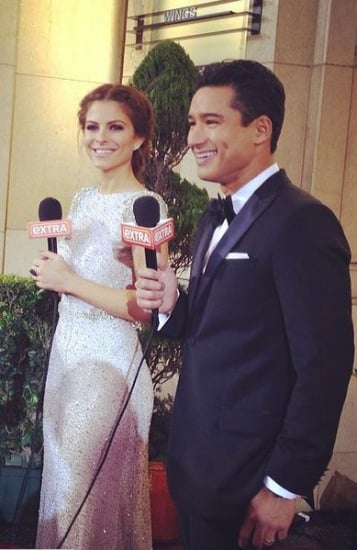 Over to you, do you agree or disagree with my picks? Who gets your vote for best dressed?
Love the red carpet as much as we do? Like Mamamia Style and never miss a frock: