There's no doubt about it – skincare is a minefield of exxy potions and products.
But what ones are worth our coin? What ones stand above the rest? And what steps shouldn't be skipped after a night of vodka sodas?
So many questions, so few beauty gurus around to answer them.
We're lucky enough to have three experts in the Mamamia office, so we reached out for their sage beauty advice.
Here's what we uncovered.
Heading outside sans sunscreen in a country that has one of the highest skin cancer rates in the world is like choosing to go on a rollercoaster sans seat belt. It just doesn't make a whole lot of sense. Plus, ask any skin expert or dermatologist and they'll tell you the best anti-ageing potion isn't one wrapped up in a pretty package with the bargain price of $250, it's sunscreen. So for the sake of your health and your appearance, it is essential that you add sunscreen to your skincare routine and use it daily.
Before you moan to me about gluggy, smelly, ghosting formulas, may I present to you what I've been using successfully for years?
Neutrogena Ultra Sheer Clear Face Sunscreen Lotion, $16.95, is a broad spectrum option that glides on easily and won't make you look greasy.
If you're after a physical sunscreen (rather than use chemicals to absorb the sun's rays, these use physically block UV rays, reflecting them off the skin), Invisible Skin Facial Moisturiser, $29.69, is my favourite.
Put it on your face. Put it on your neck. Put it on the visible parts of your chest. Give yourself a Chuppa Chup for your efforts.
You can follow Edwina on Facebook here.
Brittany Stewart - Beauty writer
'Oil' used to be a bad word when it came to beauty, now it's one of my favourites. Far from making skin look greasy and oily, a facial oil keeps skin hydrated, soft and healthy looking. (And yes, even those with oily skin types can reap the benefits.)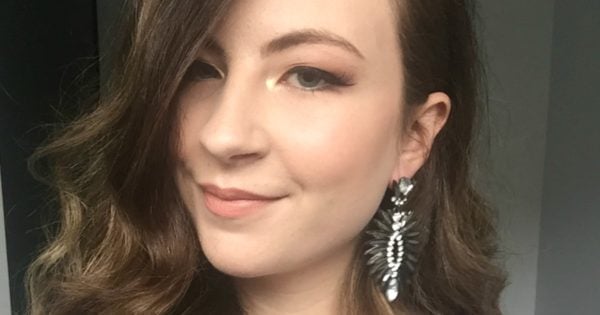 I love a combination like The Jojoba Company 100 per cent Natural Rosehip and Jojoba Oil, $29.95, for my face because not only is it packed full of antioxidants and vitamins but the results are noticeable almost immediately - important for someone as impatient as me!
You don't need a lot - just two to three drops worked gently into your skin, remembering to extend right down to your neck and décolletage.
If you really want bang for your buck, try Argan oil (this one by Josie Maran is $70) which can be used in so many ways - all over your face, body and even as a treat for dry or frizzy hair.
You can follow Brittany on Facebook here.
Katy Hall - Former Editor at The Blush Hunter
Some people swear against them, but as someone with oily skin, I could not go a week without a good face scrub.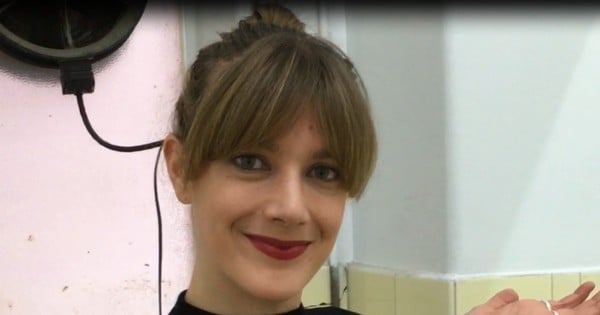 There's just something so satisfying about doing a good exfoliant, and it always leaves your skin feeling incredible afterwards. Finding the right one, however, is essential, and a good scrub is worth shelling out for because cheaper ones can wreak havoc and damage your skin.
I'm currently using the Frank Body face scrub, $21.95, but Aesop's Purifying Facial Exfoliant Paste, $55, is also amazing.
What skincare product do you swear by?