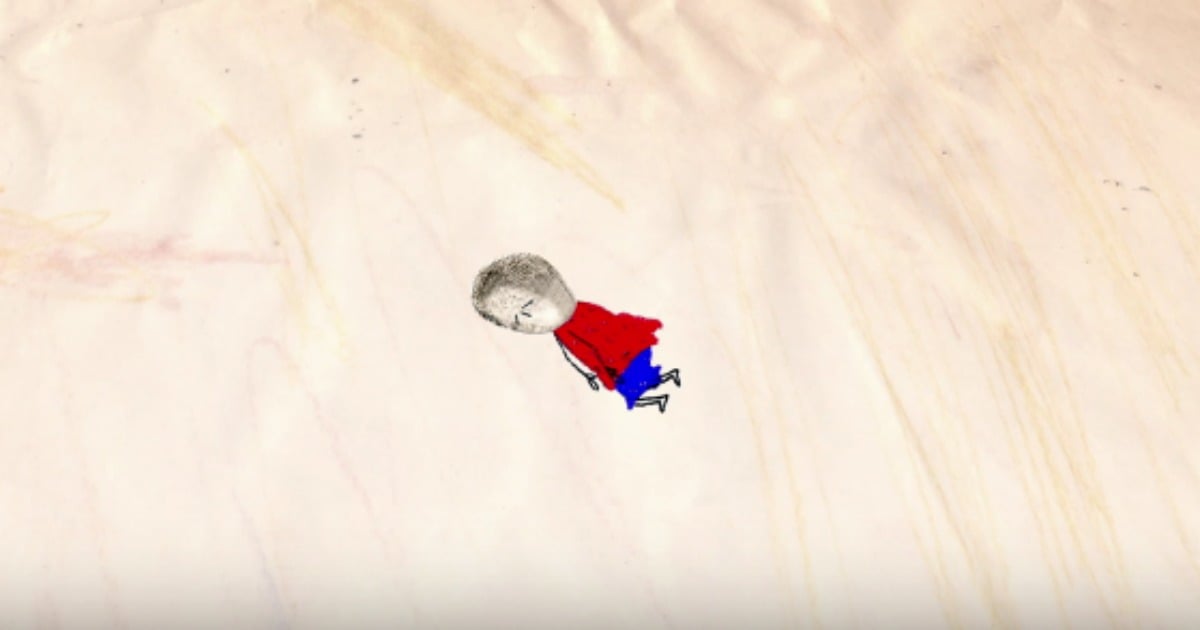 Missy Higgins was sitting at home, scrolling through her Facebook feed when she first saw the photo. A little boy, just three years old, lying face down in the sand of a Turkish beach, waves lapping around him.
That little boy was Alan Kurdi.
For Higgins, the rawness of the image hit hard.
"I'd heard about the photo, but I didn't want to see it because I'd just had a little boy and I was so incredibly sensitive to anything like that," she says.
"I saw it accidentally and I literally had a bit of a meltdown. I was on the ground sobbing and I couldn't handle it."
It was the 2nd of September 2015 when Alan, his five-year-old brother Galib, his mother Rehana and his father Abdullah went searching for a safer life, far away from the terror of Syria.
The Kurdi family were travelling from Turkey to the Greek island of Kos. It was supposed to be a short journey – less than half an hour in total – but the boat capsized just five minutes into the trip. It was pitch black. No one had life jackets. And nothing could save Alan, his brother or their mother.
The image of Alan's lifeless body on the sand had an incredible impact on the global public's consciousness. For the first time, people started to truly see the reality of the migrant crisis. The problem was no longer something far away happening to nameless, faceless masses. It was localised. It was personalised. Because who could ignore Alan Kurdi, a little boy who deserved a better life. A little boy who deserved life itself.
Higgins says the image, "really brought home the fact that these people are really just like us".
"That little child face down in the sand could be my child. There really is no difference between any of us and that child is just as helpless as my child," she says.
Higgins wrote the song Oh Canada in the weeks after the image of Alan was released. She says it was her way of "making sense of the senselessness of the situation".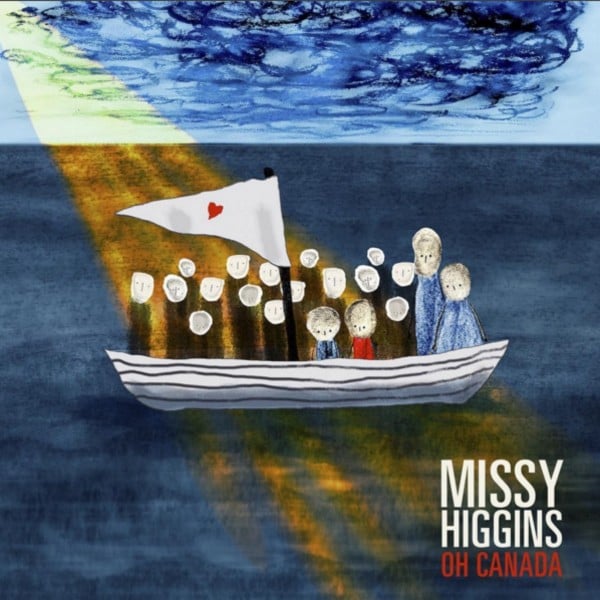 "All of a sudden it just made absolutely no sense that a child like that has to get on a rickety old boat and the whole family has to risk their lives just to try and find somewhere where they're not fearing for their lives and somewhere where they feel safe," she says.
The Kurdi family dreamed of a life in Canada with Abdullah's sister Tima. According to reports, Abdullah's brother Mohammed had been denied a visa to Canada and, fearing his family would suffer the same fate, Abdullah felt he had no other option but to borrow money from his sister and pay people smugglers to take his family somewhere 'safe'.
The song is written from Abdullah's perspective as a father. In it, Abdullah is calling out to Canada, asking the country to 'open up her arms' and let his family in.
Oh Canada is not supposed to point the finger at one country in particular, Higgins says, but is symbolic of every country that has closed its doors to the vulnerable or turned around boats full of people who need a home.
And that includes countries like Australia.
"This is a man who has tried everything in his power to save his family and all he really wanted was a safe place for his family," Higgins explains.
"And ultimately, that's all we really want too. We want our family to be safe and we want to feel safe ourselves. It was such a courageous thing to do, in a way, and he lost everything. I couldn't fathom how or what that would feel like".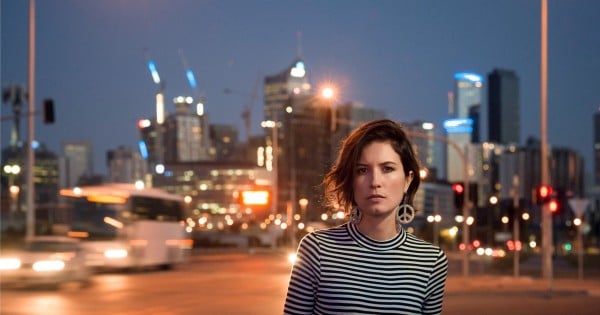 The film clip for Oh Canada is an animation of Alan and his family travelling into the sea, cut with drawings by Syrian children. Higgins says the children's drawings – collected by Caritas and World Vision as part of a program to help displaced children process the experiences of war – rattled her in the same way the image of Alan did when she first saw it last year.
"You know, there's no difference between that child and my child. They still have the typical child way of drawing. They draw stick figures in exactly the same way, but these stick figures have guns in their hand and there are piles of blood next to them."
"It's incredible seeing something that seemingly innocent and realising that they've seen things that no one of any age should ever have to see. I thought there was something really powerful about that," she says.
It's Higgins' hope that Oh Canada will remind people of what happened to Alan and his family. She wants to capture the emotion and compassion people felt in the moment they first saw that photo.
And if the song compels people to want to do something to help, that's even better.
"'I'm definitely not the person to know all the answers because I'm just as confused as anybody, but I do know something has to change," she says.
One hundred per cent of net proceeds from the song, which was released this morning, will go to the Asylum Seeker Resource Centre. You can purchase Oh Canada from iTunes here.
Postscript: In the months since Alan's death made the world wake up, Canada has resettled more than 20,000 Syrian refugees. In that same time period, Australia has resettled just 24. Twenty four.  
If you want to see Missy Higgins live, she'll be playing on March 13 at Spectrum Now in Sydney, March 19 at Skyfields in Tasmania and March 20 at the Peninsula Picnic in Victoria. Full details (and where to buy tickets) here.