We've rounded up all the latest stories from Australia and around the world – so you don't have to go searching.
1. The government rejects proposal to means-test public school fees.
A government proposal demanding wealthy parents to pay greater fees to send their children to public schools has been dismissed in parliament today.
The plan was detailed in leaked documents drafted by the Prime Minister's office.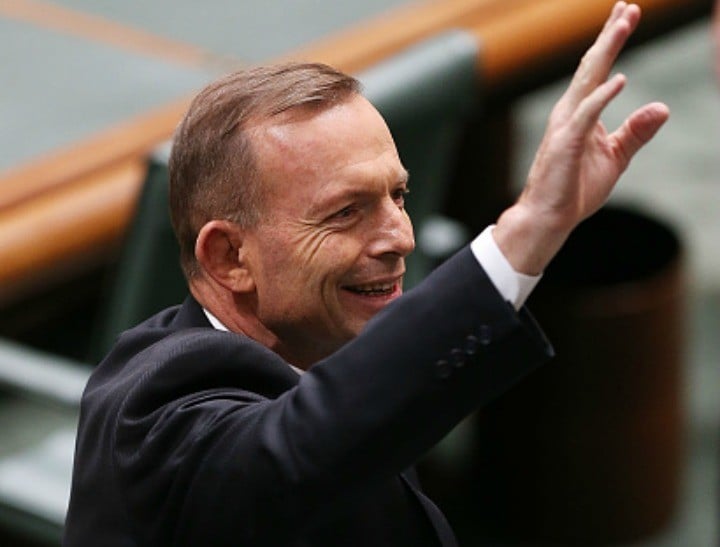 According to Fairfax Media, Education Minister Chris Pyne has said the idea was a "balloon that's been floated", but ultimately rejects the proposal.
Prime Minister took this further in question time today, stating: "Let me say this, the Australian government does not and will not support a means test for public education, full stop, end of story. If the states and territories want to change wealthy parents fees for public schools, that is a matter for them. Charging wealthy parents for their children to attend public schools is not this government's policy."
2. Father of two dies following rugby tackle.
A 25-year-old father of two has passed away in hospital today after sustaining fatal injuries in a game of rugby league.
James Ackerman was injured in a tackle while playing for the Sunshine Coast Falcons on Saturday.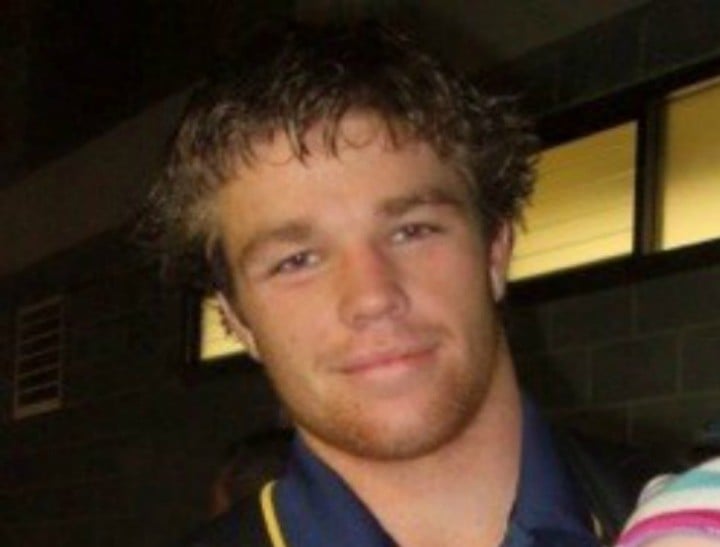 His family released the following statement, acquired by ABC News:
"Firstly we would like to thank all the medical staff from Norths Devils/Sunshine Coast Falcons and the ambulance staff who attended to James on game day at Bishop Park.
"We want to thank the tireless medical staff from Royal Brisbane and Women's Hospital, who kept us informed during the night. We are very grateful to the doctors and nurses from the hospital.
"All his former teammates and his former clubs for coming and seeing James. Your support has been overwhelming during this difficult time.
"James loved the game of rugby league, he always played the game with his heart on his sleeve. We will miss you."

3. Amber Heard says Barnaby Joyce was fame-grabbing with dog deportation ploy.
Actress Amber Heard has hit back at the Australian government for deporting the dogs she shares with her partner, Johnny Depp.
Depp and Heard attempted to smuggle their canine companions, Boo and Pistol, into Australia earlier this year, while Depp was filming the latest Pirates of the Caribbean film in Queensland.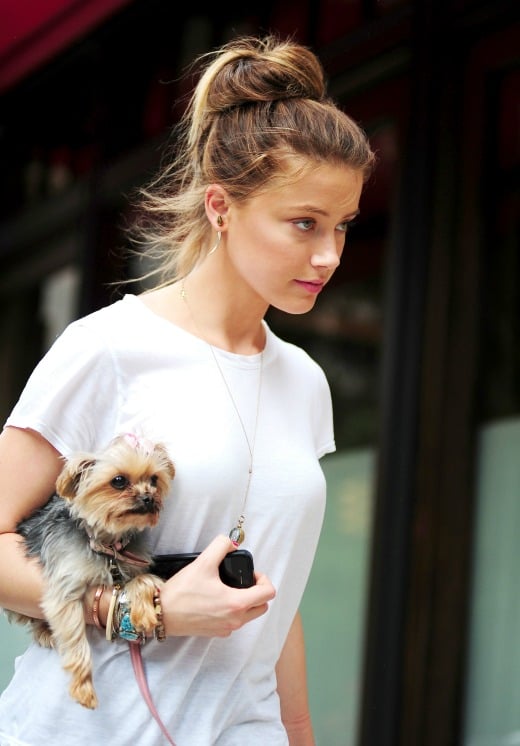 The couple were met with a rude shock when the Australian Agriculture Minister, Barnaby Joyce, told them to take the dogs home — or they would be killed.
Heard, who appeared on Sunrise today to promote her new film Magic Mike XXL, had a few choice words for the minister.
"I have a feeling we're going to avoid the land Down Under just as much as we can, thanks to certain politicians there," she told the interviewer.
"I don't know, I guess everyone tries to go for their 15 minutes [of fame]… including some government officials."
4. The family of "abandoned" baby Leo moves home to New Zealand.
Samuel Forrest made headlines earlier this year after crowdfunding more than $600,000 for his down syndrome child, after claiming his wife abandoned the family in Armenia.
The crowdfunding campaign Bring Leo Home was to return the child, born in Armenia, to his father's homeland in New Zealand.
The mother of the child, Ruzan Badalyan, has reunited with Mr Forrest and baby Leo — and the trio have now relocated to their new home.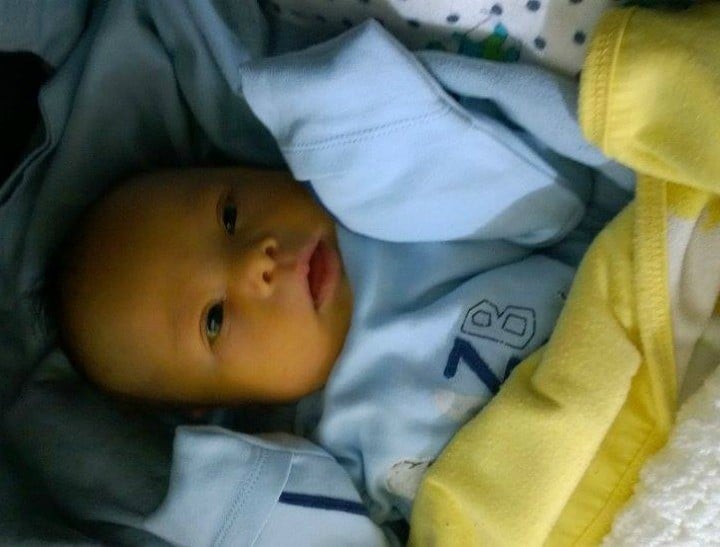 Ms Badalyan was publicly shamed for asking her husband to choose between her and baby Leo, after she discovered the child had down syndrome.
Now, she hopes to continue her life with her family.
"I'm not an ideal mother; I'm simply a mother. But I'm doing my best," she told New Zealand media outlet, 3News.
The Bring Leo Home campaign organised by Mr Forrest garnered worldwide attention, even attracting the support of celebrities like Ashton Kutcher.
Ms Badalyan denies the extra money was incentive to return to her loved ones, Daily Mail reports.
Read more: She "abandoned" her son with down syndrome. Now, she's changed her mind.

5. The gap between rich and poor is growing in Australia.
A new report has found the wealthiest 20 per cent of Australians, are earning five times the amount of the lowest 20 per cent, and is steadily growing.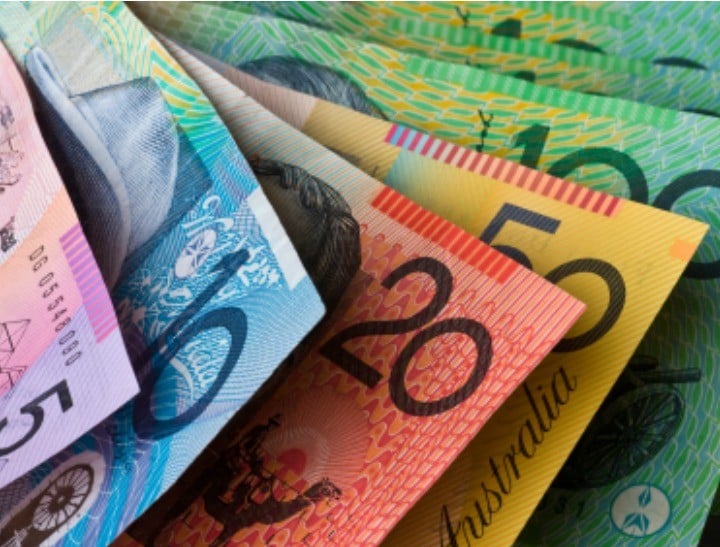 The report compiled by the Australia Council of Social Service (ACOSS) found inequality in Australia is higher than average.
"Whilst we are nowhere near yet where, for example, the United States is in terms of the divide in the community, we are clearly heading in the wrong direction," ACOSS chief executive, Dr Cassandra Goldie told ABC News.
"We've had a big trend here in terms of disproportionate growth of income by people at the top end compared to those at the bottom."
Do you have a story to share with Mamamia? Email us at [email protected]mamamia.com.au. 
[post_snippet id=324408]