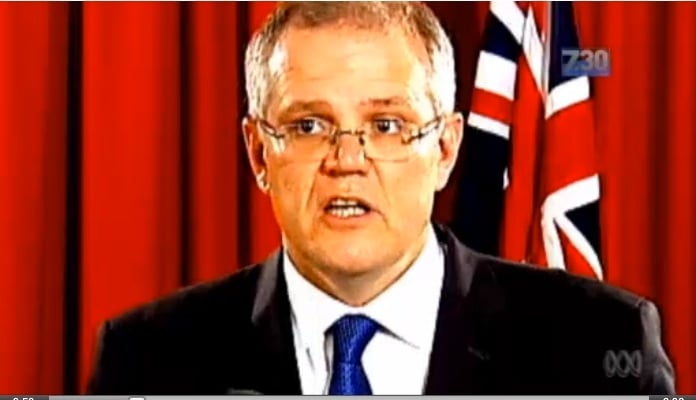 BREAKING: Channel 9 are reporting that a Sydney woman has been arrested in Bali, accused of drug possession.  She was reportedly carrying carrying MDMA, ecstasy and marijuana.
The woman was reportedly in Bali for a holiday at the time she was arrested.
The news comes just a week after convicted drug smuggler Schapelle Corby was granted parole after nine and a half years in a Bali prison.
More to come.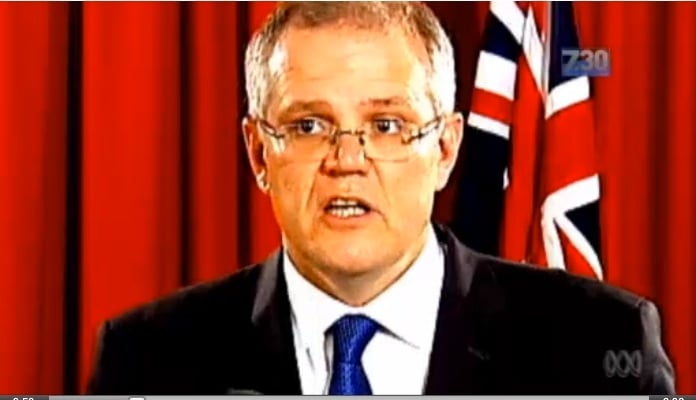 1. Manus Island riots
Last night there were unconfirmed reports of more violence on Manus Island.
Refugee advocate Ian Rintoul said two injured people have been taken for treatment to the Bibby Progress, a cruise vessel used as accommodation for Manus Island's 635 staff.
"There is another attack happening right now and two injured people have been taken to the boats for attention," News Limited reported Mr Rinoul said.
However a spokesman for Immigration Minister Scott Morrison said the reports were false.
The Immigration Minister  Scott Morrison has said that there will be an inquiry into the previous two evenings of rioting which led to the death of an Iranian man and 12 asylum seekers in a serious condition. He stated yesterday that Papua New Guinea police opened fire at least twice during the violent riots.

2. Royal Commission
The Royal Commission into the handling of sexual abuse which is conducting hearings in Brisbane has heard of how a school principal, Terence Michael Hayes failed to inform the police when he was told that teacher Gerard Byrnes assaulted 13 girls at his Toowoomba school.
Instead he referred allegations to the Catholic Education Office.
He also admitted that in his office a victim was forced to re-enact the sexual abuse using her father's hands to show how Byrnes touched her.
The inquiry continues today.
If you or anyone you know needs help please call Lifeline on 131 114.
3. Corby raids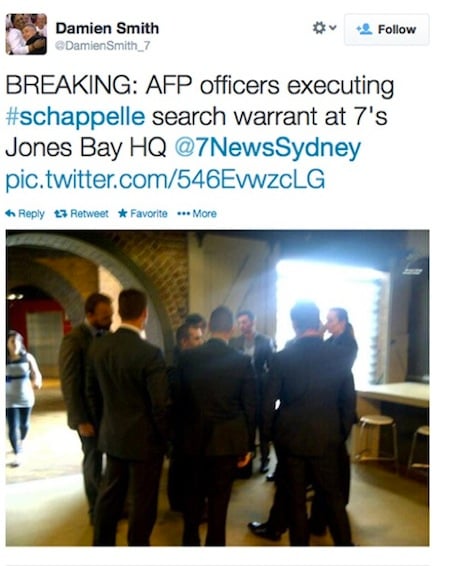 The boss of the Seven Network has said that the APF raids on the offices of Channel 7 and New Idea were 'overkill' and that they were 'without justification'.
Meanwhile News Limited report that Malcolm Turnbull has become involved in the affair by telephoning the Attorney General George Brandis and Justice Minister Michael Keenan to inquire about the raids.

4. Teen father allowed unsupervised access to baby
It has emerged that the 15-year old father who is on charges of seriously assaulting his 27-day-old baby was allowed unsupervised access to his son despite having a 'troubled history'.
The WA Minister for Child Protection, Helen Morton, says no concerns had been raised about the teen's behaviour towards his baby prior to the incident.
The baby remains on life support at Prince Margaret Hospital.

5. Pussy Riot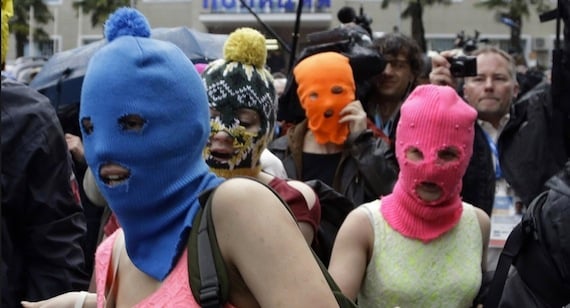 Two members of the punk group Pussy Riot were arrested yesterday in Sochi in relation to a theft and then later released without charge.
Nadezhda Tolokonnikova and Maria Alekhina, along with seven others, were detained by police near Sochi's ferry terminal, a popular area for fans celebrating the Olympics, and taken to a police station for questioning.
For more read this post here "Pussy Riot members arrested".
6. Thai protests leave four dead
In Thailand riot police have clashed with protestors leaving at least four people dead and 64 injured.
Witnesses said a grenade was thrown at the police and shots were then fired by both sides. The police withdrew after a series of clashes.
7. Missing woman
Police are appealing for help to find a missing woman in Victoria's north-east.
Susanne Wadsworth was last seen on February 16 about 10am when she told her partner she was going for a walk from her Morrison Street home.
Ms Wadsworth is 155cm tall, medium build and has short dark hair.
Anyone with information should contact CrimeStoppers on 1800 333 000.
8. Neurosurgeon stabbing
A man in Victoria has been charged and made a brief court appearance after stabbing neurosurgeon Dr Michael Wong in the foyer at the Western Hospital in Footscray about 8.30am yesterday.
Kareem Al-Salami, 48, was charged with attempted murder after he allegedly stabbed the award-wining doctor.
The court heard of concerns for Al-Salami's mental state.
9. Bus crash
Thirty-three teenagers and a bus driver were taken to hospital after a school bus crashed and overturned on the NSW mid-north coast yesterday afternoon.

10. Dog "ate my baby's head"
A dog, whose breed has been described as 'gentle' has killed a six-day old baby girl in the UK.
The newborn had only been home for two days when she was found dead next to the family pet, an Alaskan Malamut. Her mother rushed to neighbours crying that the dog 'ate my baby's head.'
11. Sunglasses provided
A school in Brisbane has spent $4000 of its donated P&C money on buying students and teachers sunglasses.
Albany Hills State School will provide 760 students with the navy blue wrap around sunnies.

12. Stoned to death for having Facebook
Syrian fundamentalists have stoned a girl to death for having Facebook.
The girl was sentenced to death by a Sharia court in Al-Reqqa after it ruled having a Facebook account was immoral behaviour.
What news are you talking about today?