On the 20th anniversary of Fashion Week Australia, Foreign Affairs Minister Julie Bishop explains why fashion matters.
When Mad Men actor Christina Hendricks graced the red carpet of the 2011 Emmy Awards with a stunning, bead-encrusted silver glittery number, heads turned. The Australian designer, Johanna Johnson, had sent her dress to Hendricks on a whim, and then saw her profile rise as international demand for 'JJ' gowns grew steadily.
In 2012 Johanna was asked to showcase a collection at Fashion Week Australia and is today one of our best-known designer names overseas.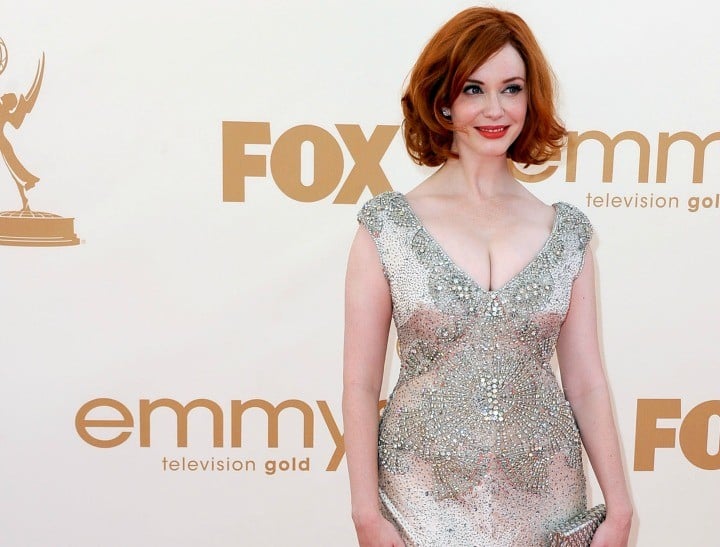 Johanna's creations are highly sought after – each piece is designed and made by hand, bead by bead, in her workshop in Paddington. The designer now counts Madonna, P!nk, Angelina Jolie, Meryl Streep, Halle Berry, Jessica Biel, Jennifer Lopez, Emily Blunt and Her Serene Highness The Princess of Monaco among her customers.
Related: Julie Bishop writes for International Women's Day.
This year, Johanna has been entrusted with the coveted final show of Mercedes-Benz Fashion Week Australia on Thursday evening.
Some of the biggest names in fashion – Collette Dinnigan, Alex Perry, Sass and Bide, Dion Lee and Zimmermann – all gained mainstream exposure following shows at Fashion Week Australia. They are now among hundreds of designers working to build a brand based on high quality garments designed and made in Australia.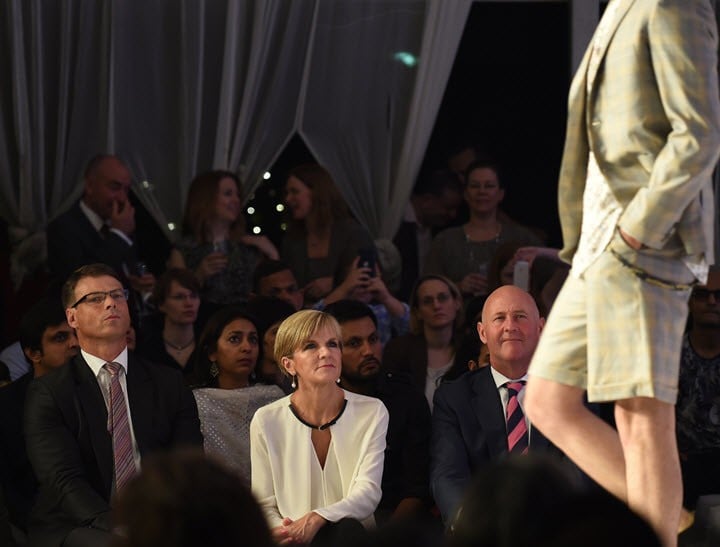 Now into its 20th year, our biggest designers and best newcomers will again be showcased during Mercedes-Benz Fashion Week Australia.
Not only is fashion design a growing economic strength for Australia, it is also a cultural and public diplomacy tool. It is one of the major ways Australian talent, creativity, skills and our natural resources are showcased to the world.
Related content: Julie Bishop on why young Australian women are becoming radicalised.
"Made in"/ "designed in"/ "sourced in Australia" – these phrases are recognised internationally as being synonymous with high quality design, creativity and craftsmanship, increasingly seen on the catwalks of Europe, North America and the growing luxury fashion markets in Asia.
There are Australian designers in New York, Paris, London, Beijing, Hong Kong, New Delhi, Jakarta and Tokyo, making their mark in highly competitive markets, and doing Australia proud in the process. Kym Ellery is not only popular in Australia but is making a splash in New York, harnessing an online presence to boost sales across the globe.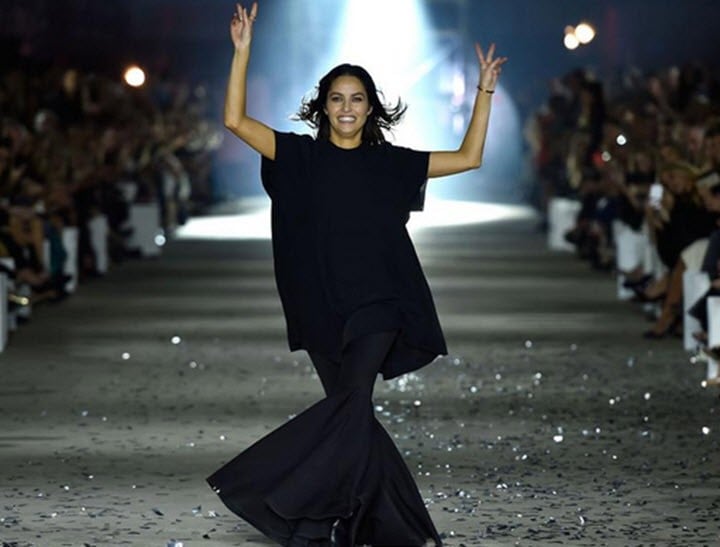 The strength of our fashion sector extends beyond the runway, to the thousands of Australians contributing to the industry in the areas of design, manufacturing, retail and the sourcing of high quality primary resources such as pearls, cotton and wool.
It is estimated that the fashion industry employs 220,000 Australians and contributes over $11 billion to the economy each year. The industry's exports tip the scales at over half a billion dollars annually.
Related content: Julie Bishop: "This is what our foreign aid budget buys".
The contribution that the industry makes, both to Australia's economic and cultural reputation overseas, deserves the recognition and profile enjoyed by other exports, including international education, food and wine, entertainment and tourism.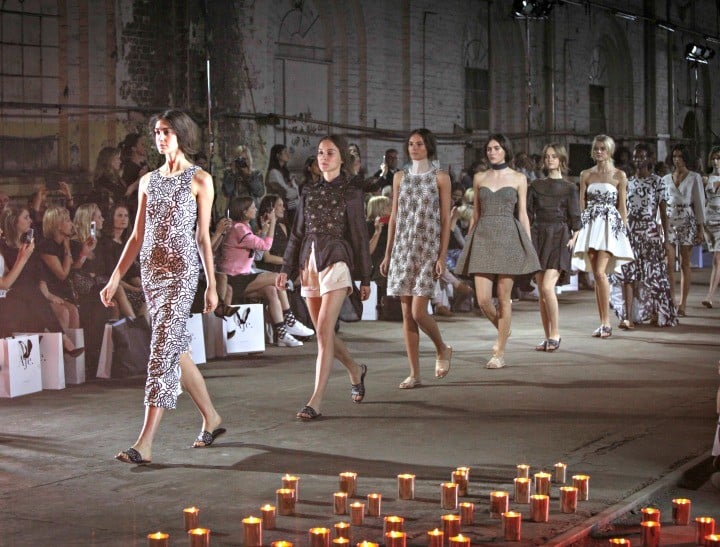 It is why I have committed our Government to promoting Australian fashion and design through our economic diplomacy strategy. While traditional diplomacy aims to build peace, economic diplomacy aims to build peace and prosperity for Australia and our region. We are enhancing opportunities for Australia's designers overseas by harnessing the connections of our diplomatic network and underlining the role of Australian fashion as a cultural and economic force.
We are also working with the recently established Australian Fashion Chamber (AFC), which is modelled on the British Fashion Council and the Council of Fashion Designers of America. The AFC, championed by Vogue Australia's editor-in-chief Edwina McCann, supports Australia's fashion industry by nurturing talent and promoting and supporting local designers on an international scale.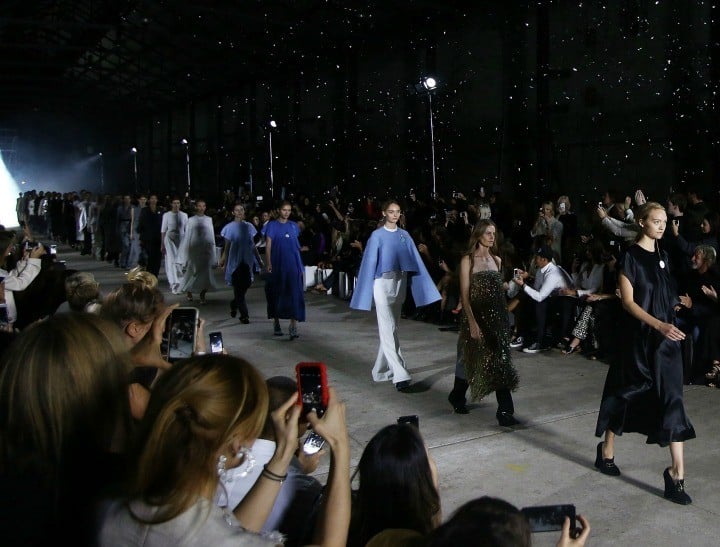 This is squarely in Australia's economic interests – a flourishing fashion industry means economic growth not only in Australia but also throughout our region.
Take for example, Dion Lee – an Australian designer whose success in China is a benchmark for the industry's trade and investment potential. Lee's international profile rose in 2012 when he was awarded the International Woolmark Prize. The following year Lee began selling into China, and since then has seen his Asian wholesale business grow by 45 per cent in the last six months alone.
Related content: Julie Bishop on Tony Abbott, death stares and feminism.
Australia's fashion industry has celebrated some major milestones – Oroton marked its 75th year in 2013, Carla Zampatti celebrates 50 years in fashion this year.
Now it's time to celebrate 20 years of Fashion Week Australia. As we admire the professionalism and ingenuity of the women and men of Australian fashion on the catwalks of Sydney this week, I hope to see an even bolder and brighter future for Australia's dynamic fashion industry here and abroad.
Julie Bishop is an Australian politician. She has been the Minister for Foreign Affairs since 2013 and the Deputy Leader of the Liberal Party since 2007.