I'm not one to ever describe myself as a fashionista. But if there's one thing I know how to wear, it's a choker.
Step One: Wrap around neck. That's it. There are no other steps. It's easy.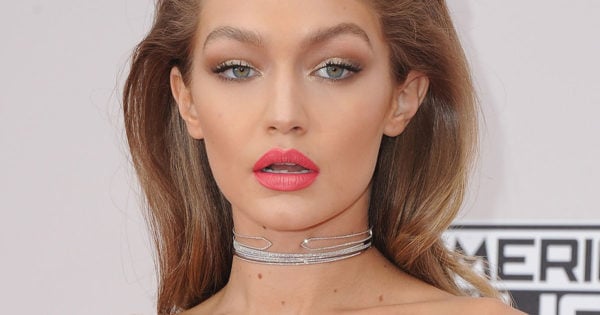 At least I thought so, until the Myer Autumn 2017 fashion launch came along and changed everything.
Because, it turns out, I've been wearing chokers totally wrong. And it's not just me.
EVERYBODY has been doing it wrong.
(I know, it's a bombshell. It's worse than the time we discovered there was a secret meaning behind chokers that no-one ever told us about.)
It all started when the models started walking the catwalk during the Morrison segment of the show on Thursday night.
Yes, they were wearing chokers. But their hair was TUCKED INSIDE THE CHOKER.
Like, a giant hair tie that not only secures your ponytail, but also your head as well.
It's exactly what happens when you're trying to hurry out of the house in winter and you wrap a scarf around your neck and forget to release your hair from the it's knitted clutches.
Listen: A helpful new fashion study has arrived that's really not helpful at all.
It's nothing you would ever do on purpose, but instead something that happens to those eternally late, always-rushed humans (hint: me).
Just when you thought wearing a choker couldn't get any more simple, Morrison changes everything.
Now you don't even have to move your hair out of the way. Just wrap and go. Simple.