It's hilarious, but is it authentic?
I joke that I should have written Orange Is The New Black.
Like Piper, I was a middle-class girl very much out of her depth in an American prison. Like Piper, drug smuggling put me there. Unlike Piper, when I was in there I discovered I was pregnant with my daughter, Mabel.
For more of Carlotta's story, read: I'm a convicted drug mule, and I stand for mercy.
So it was with some trepidation I sat down to watch the first series, especially as my then 16-year-old daughter and her friends had seen it.
It prompted a barrage of questions from her: "Was it really like that?" The answer was more often than not, "Yes, it was."
It's the humour in the experience that is surprisingly real. When the chips are down, the black humour people turn to carry them forward is humanity at its best.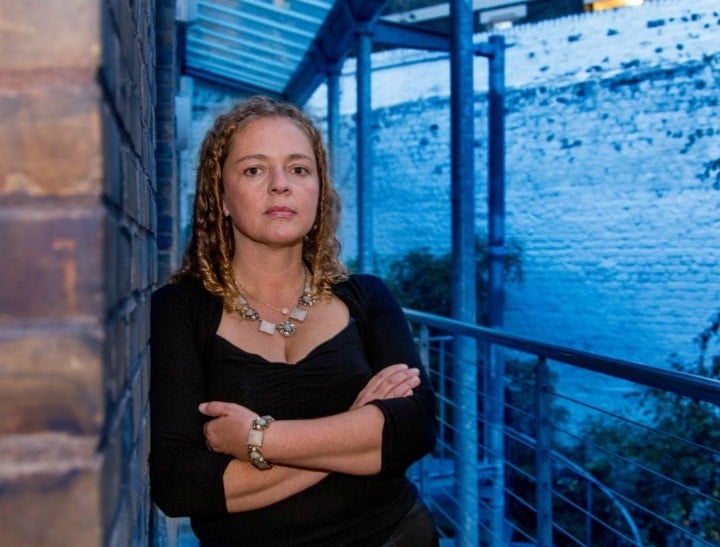 The first thing I did when I entered the prison wing for the first time was approach a table of friendly-looking faces and break down and cry, begging them to look after me, which they did. They shared their things with me, cooked for me, made me tea and reassured me that I would get used to it, that it wasn't so bad. It did happen to be a table of white women; prison in America is very ghettoised with the white, black and Hispanic girls keeping themselves to themselves. Not necessarily in a cruel or confrontational way,  it's just the way it is.
I was terrified, but people are surprisingly resilient, I found I soon established my friends and my routine. Most women in prison are lonely and scared, there are only a few real hard nuts, and they keep themselves to themselves. Women care about each other, and the humanity and the helping, the friendship and the camaraderie, is something that really affected stays and me with me still.
Watch Piper on her first day in prison on OITNB:
Owning things in prison is a big deal. I spent the first two weeks with nothing, just my prison issue clothes and a couple of items given to me from my new friends. Mary, a Chinese woman, gave me some hair conditioner and a bowl, Susan bought me toothpaste and toothbrush and a plastic drinking cup (everyone carried around their plastic mugs all the time for tea and water). Until my money came through I could not buy anything form the 'canteen' – so the few items that I slowly collected became precious. One quickly starts doing what every one else does, collecting cereal boxes at breakfast to eat later in the day, stashing fruit and precious items, sleeping for hours in the middle of the day.
When I was in LA there were some overtly lesbian couples, where the 'man' was very aggressive and butch and her girlfriend very coquettish and girly – I kept well away from the mind games. Carmen, a young party-girl, who was a friend of mine, flirted with Tony (the 'man'), who was actually quite charming and Cathy, his b*tch, attacked her. I thought Carmen had been silly, she was obviously used to flirting and getting attention from guys on the outside.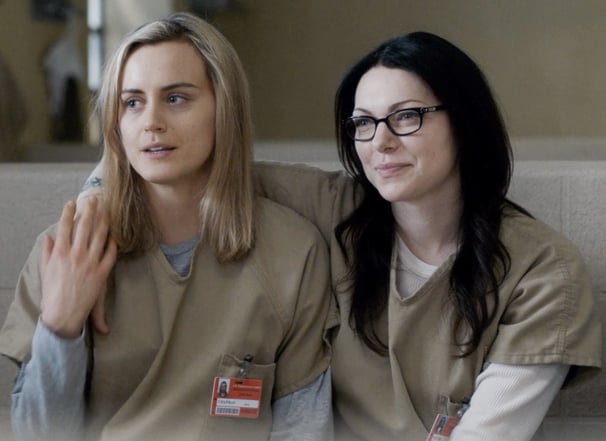 Prison is a little microcosm of society so anything that was going to happen on the outside happens quicker and harder in prison. You soon fall into a 'role' or a type so you can be 'read' easily by other inmates. Of course women get close, in lots of different ways. I think as women we find it easy to slip into quite a tactile, loving relationship. In the middle of the night when you are using the toilet and doing everything in front of your cellmate, if it's a friend you feel a bit like a married couple.
I've known some women act like male studs in prison, looking and acting like handsome young men do. I could see the attraction and the charisma; we all want a pair of strong arms around us for a cuddle. Everything is magnified in prison, so a relationship that often feels intense and all consuming inside is probably forgotten all too quickly once they are tossed back into their 'real' lives.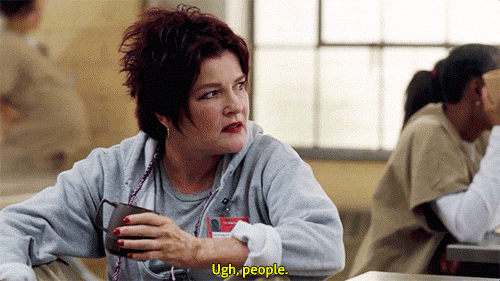 People seemed to like me and on the whole I was looked after. Just like in OITNB there was a matriarchal figure similar to 'Red' – she was called Mama Gloria, a Hispanic woman who ran the laundry. Her whole family was in a Mexican cartel and she had taken the rap for one of her children. Her husband was in the men's side of the prison and struggling mentally, she was always making us laugh saying he needed to 'grow some balls'. She ran the laundry and had a lot of Hispanic girls working for her. Mama Gloria took a shine to me and washed and ironed all my clothes, she arranged for some clothes to be altered for me as my pregnant tummy began to show.
Everyone thought my English accent was 'neat' and I got a lot of questions about Princess Diana, as though I knew her. The white girls thought I was funny, the black girls thought I was clever and the Hispanics thought I was pretty, so I had all bases covered. I kept my head down. We were up every morning at 5am for breakfast at 6am, beds had to made and cells tidy in the morning. We took it in turn to clean the showers, a few cells at a time with one of the 'old timers' in charge.
One of the scariest moments for me was when I took a shower a bit late and they were coming round for inspection. A particularly scary inmate called Lucinda who was probably schizophrenic came banging on the door saying, 'Which b*** is still in the shower ruining our f***ing inspection?' – I scurried out in tears apologizing – 'F***ing English!', that was what some of the women called me.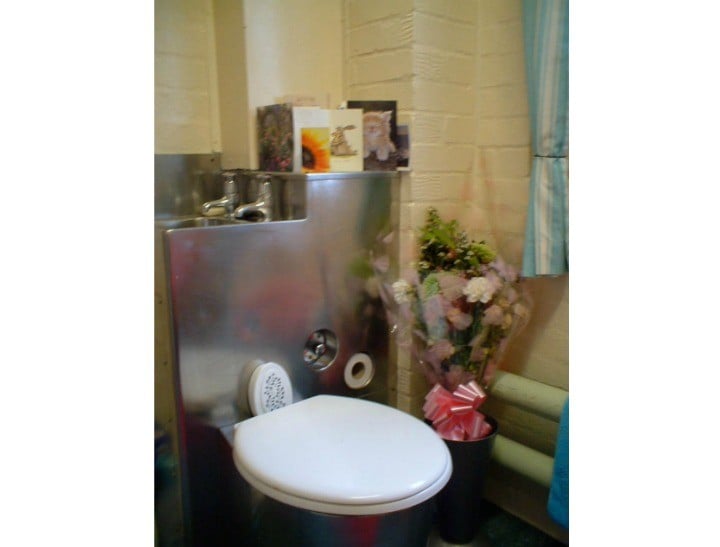 Prisons infantilise you. I see it happen to women today and I definitely felt it happen to me. You become child-like, as you don't take responsibility for yourself and constantly told what to do. Like in the school playground, the girls form cliques and stupid arguments start over seemingly insignificant issues. We had a lot of arguments over the Scrabble dictionary for example. Women in prison are on edge, and often things can be going on behind the scenes or in their court cases that distract them so moodiness and 'losing it' are commonplace. Just like at school, some girls are fighters, some girls cause trouble. I wasn't one of them, but there were regular fights. Some girls were known for it. 'Crazy Cathy has kicked off again, she's in the Hole' was a common utterance. I would not dare even look at her.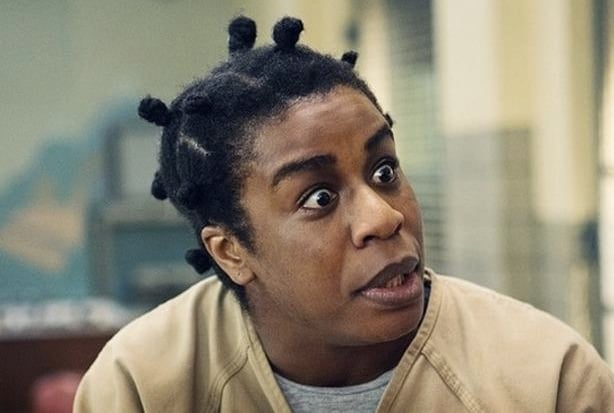 Trips to the doctors and health care were quite an interesting pastime in prison, a break from the norm – anything that got us out of the daily routine was desirable. A day in healthcare was much more interesting than hanging around the wing, the doctor was a new face. As my routine medical showed me to be pregnant I got a lot of healthcare attention, much to the annoyance of some of my 'friends'.
One woman, Patty, who became a bit of stalker, actually tried to fake a pregnancy for the attention. There is a lot of mental illness in prison as the women are vulnerable. I see it in the women I work with now, they obsess about their doctor visits, what drugs they are on, what food they eat, what they heard is available in other prisons, how bad things are at this one. It is often just a long-winded cry for help and attention. Self-harming when alone in your cell is rife.
The original book of OITNB is actually a much shrewder critique of the justice system than the series. Of course in the series we do not see the quiet moments weeping over letters, or the private drawing of blood, or the shame and embarrassment when confronted by your family – that is a different kind of programme. When I look through my letters I wrote from prison I track my mood changes within each letter from terror, humour, sadness, frustration and desperation to quiet acceptance.
Prison was an experience that shaped the rest of my life, as I now run a charity that works with prisoners, mostly women, I am committed and driven to help their welfare and give them a voice.
Only the other day my daughter Mabel was telling me that a friend of hers had read something I had written and said, "OMG, your mum has been to prison, that's SO cool!!"
It really is not.
Flick through the gallery below for more on Carlotta's work in women's prisons. 
Have you ever experienced the inside of a woman's prison? Do you know someone who has?
Carlotta Goulden-Allum is the founder of Stretch, an arts charity facilitating change through creative projects and making life better for prisoners, addicts and vulnerable folk.