Almost $50,000 has been raised for the New South Wales family of a 31-year-old surfer who died suddenly after his heart stopped beating.
James Tate's was at home with his wife, Bec, and 16-month-old daughter, Lillie, when he collapsed.
"Bec and Lillie were at home enjoying being a beautiful family when James suffered a sudden cardiac arrest," his sister, Pamela Kill, said on a GoFundMe page.
His nurse wife tried desperately to save his life, performing CPR for around 25 minutes until the help of paramedics arrived.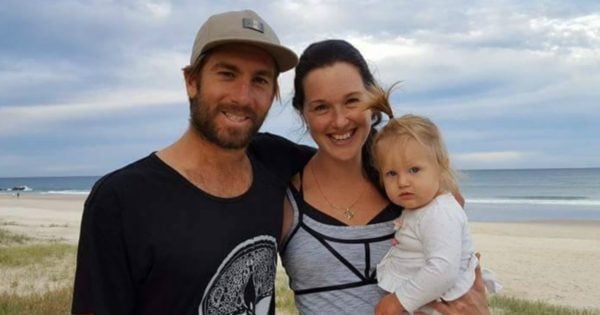 The Tweed Heads father was in a coma for five days but was unable to recover and died last Friday.
His family say they are devastated from the sudden loss.
"I can't believe it and I keep questioning how it all happened," James' mother, Mandy Cossins, told Mamamia.
"We have no answers, we've got so many questions and no one can tell us why a fit strong healthy young guy's heart stopped beating," she added.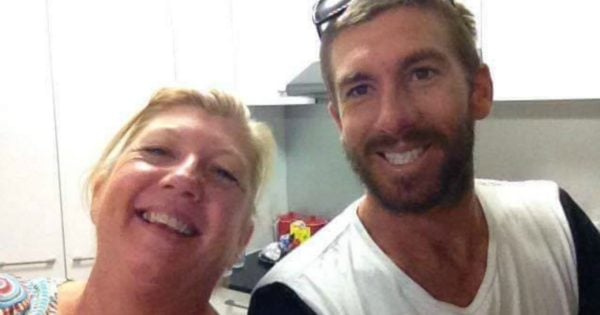 Mr Tate's sister says the 31-year-old volunteer lifesaver was a caring and involved father.
"He was such a loving husband and doting dad," Ms Kill said.
"He loved to have a joke and a laugh and he was such a natural at being a dad."
Hundreds paid their respects at his funeral at Kingscliff on Thursday.
"There were so many people there, the church was overflowing and there was more people outside than inside," Ms Cossins said.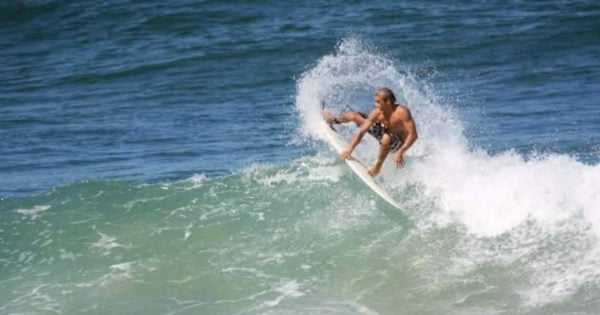 The local surfing and lifesaving community are set to gather on Saturday at Hastings Point Headland for a "paddle out".
"That should be a really nice celebration of his life and what he loved to do. Surfing was one of his passions," said his mother.
To donate to the family, visit the GoFundMe page here.