It was the love letter read by millions. A heartfelt essay from a dying woman to her her husband; an ode and at, the same time, an ad.
The title, "You May Want to Marry My Husband."
In the powerful piece published last week in The New York Times, Amy Krouse Rosenthal wrote of the hope that after ovarian cancer takes her life, Jason, her husband of 26 years (or "9490 days"), could begin his next love story.
"He is an easy man to fall in love with," the Chicago-based children's author wrote. "I did it in one day."
Now Jason has responded.
In a statement to the US Today Show, the father of three said, "It is Amy's gift with words that has drawn the universe in.
"Unfortunately I do not have the same aptitude for the written word, but if I did, I can assure you that my tale would be about the most epic love story… ours."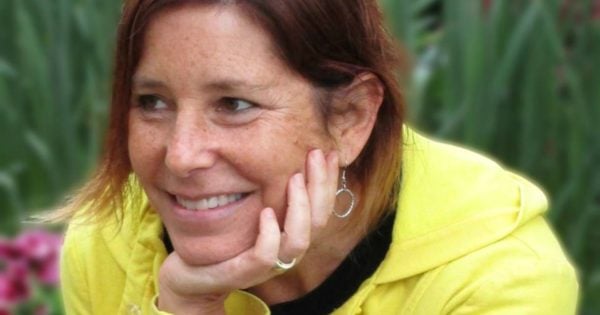 Amy's heartbreaking, romantic Modern Love essay painted a picture of a handsome, "snappy dresser", a man who showed up at their first ultrasound with flowers, who makes faces out of kitchen utensils just to make her laugh.
"Wait. Did I mention that he is incredibly handsome?" she added.
It was a deeply personal piece, yet one that struck a chord with readers all over the world.
Meshel Laurie talks to a palliative care nurse and a woman who runs 'death cafés' about the guts and glory of death. (Post continues.)

But those close to the best-selling I Wish You More author weren't surprised at all.
As her friend and book agent Amy Rennery told the Today Show, "Amy has a great gift for making us understand that life's seemingly small moments are really not so small."
To read Amy's full essay, visit The New York Times here.
What's the most romantic thing someone has ever done for you? Tell us in the comments below.