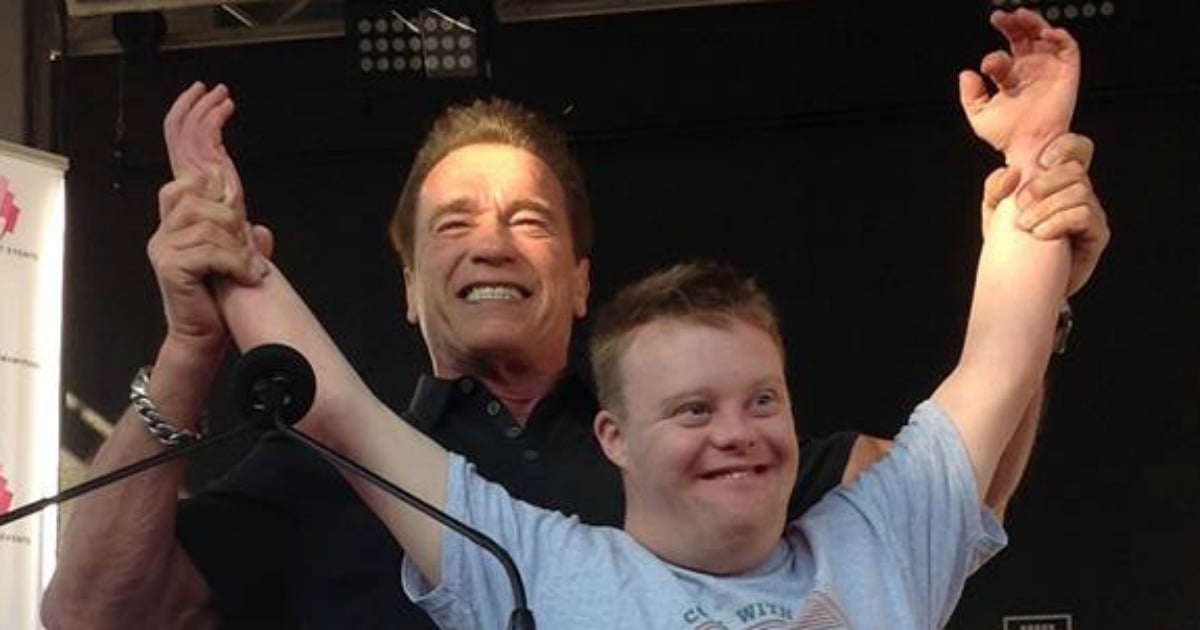 My big brother Ben is a pretty cool guy. He volunteers with animals. He's totally obsessed with Arnold Schwartzenneger (who he got to compare muscles with IRL yesterday). And – thanks to him – I know a tonne about movies like Star Wars, Die Hard, Terminator, Bad Boys and Back to the Future, which gives me loads of street cred.
Ben's pretty shy, but to those who know him best he is warm, caring, passionate, funny and stubborn as hell (what are siblings for). I love my brother to bits and he gets me, so I'll forgive him for the early 2000s boy band mania and the Nollsie and Westlife lyrics now permanently imprinted in my brain. One day.
Oh, and he has Down syndrome. Did I mention that?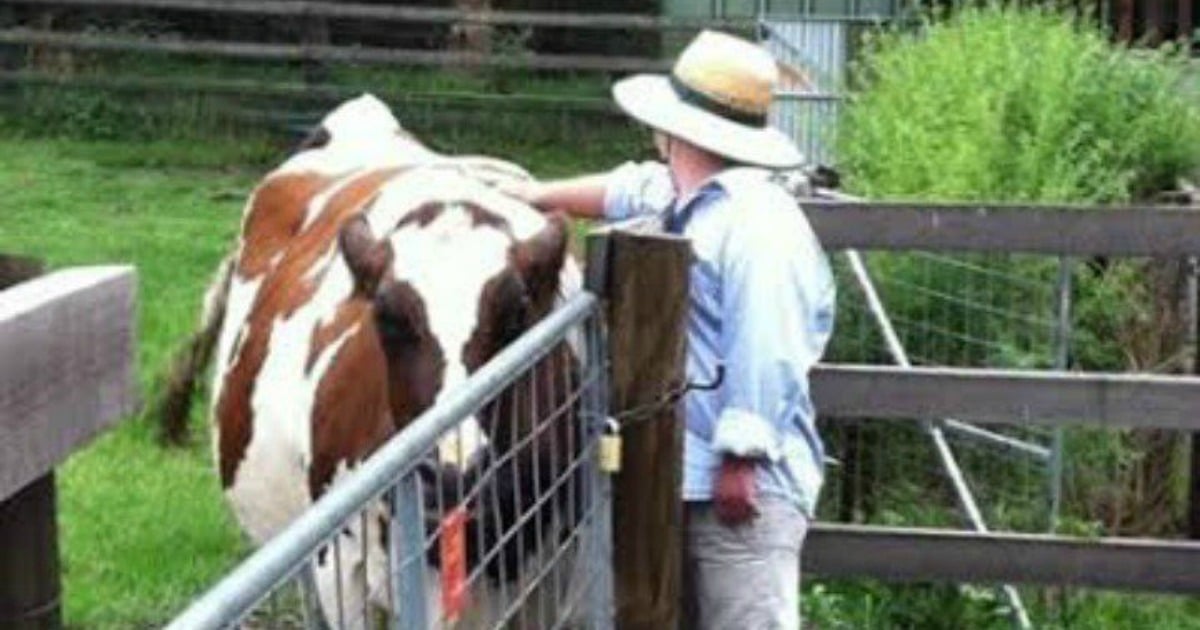 Each year I write about Ben to raise awareness about Down syndrome, and each year I like to think I have something new to say. Today, being World Down Syndrome Day and all, I thought I'd teach you a thing or two about what having Down syndrome means and what you need to know.
Lesson 1.
Ben is a person first, and Down syndrome is something he has rather than something that defines him*. Growing up with Ben as my big brother I got to know him as a person; his character, his charm, his humour, his sensitivities, his terrible taste in music – before I even understood the concept of disability.
* Terminology tip: saying someone is Down syndrome or suffers from Down syndrome is a big no-no. Accepted terminology is a person with Down syndrome or a person who has Down syndrome.
Lesson 2.
This one is all about his rights. That he has the same right to happiness, life satisfaction, inclusion and love (yes, even for Nollsie) as anyone else. And that health and social services which could ensure his rights are met aren't always accessible, if they exist at all.
Lesson 3.
Ben plays a vital role in my life and the lives of others. In the past, I wrote about the valuable effect he has on those around him, teaching understanding, compassion, tolerance and unconditional love, not to mention a thorough schooling on all things Arnie.
But Ben was not born to incite compassion or unify a community. He is not a blessing or a gift. He is not a cause.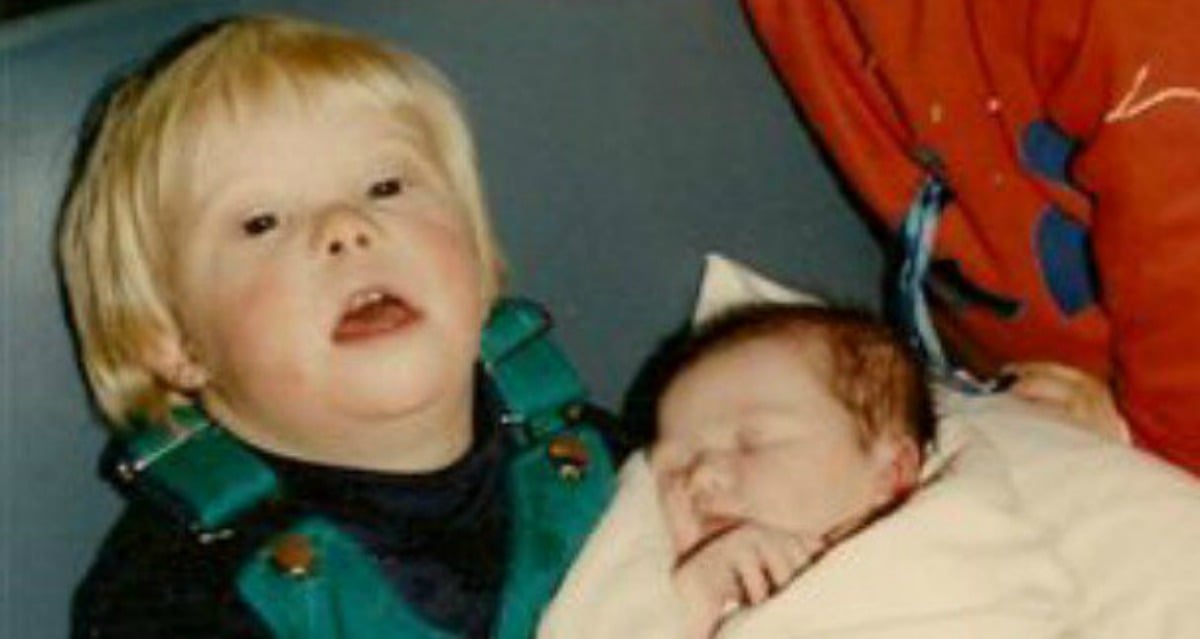 What I'm getting at is that we shouldn't be advocating for people based on their 'value' – what they can offer us or how they contribute to the community – but based on their needs. And his needs, and the needs of many people with Down syndrome are greater and may require more support than most.
Let me give you an example. Last year, Ben had open-heart surgery*. No biggie. And although he's recovering like a champ, right now we are looking for a carer with experience in personal training so he – and his heart – can stay fit and healthy. A specialist like that is hard to come by.
*Heart defects are common in people with Down syndrome, the most common being a septal defect AKA a "hole in the heart"
Lesson 4.
Okay, Lesson 4 is really a revision of Lesson 3. People with Down syndrome should not be understood in terms of how they can make us better people or a more diversified society. They are individuals. They have distinct personalities but face health and developmental challenges, which often means they need help. Help that should be provided (but often isn't), regardless of how we, as a society, choose to assess their worth.
With all that in mind, this year I have rallied some top notch Melbourne businesses kind enough to show their support by contributing prizes for a good old-fashioned raffle. If you donate $5 or more, your name goes in the draw to win over $500 worth of super cool prizes, and your money goes towards empowering people with Down syndrome to ensure inclusion and equality in all aspects of society (way cooler).
And if anyone's wondering what Ben got up to on the weekend, he hung out with the Terminator himself. Ben's face says it all…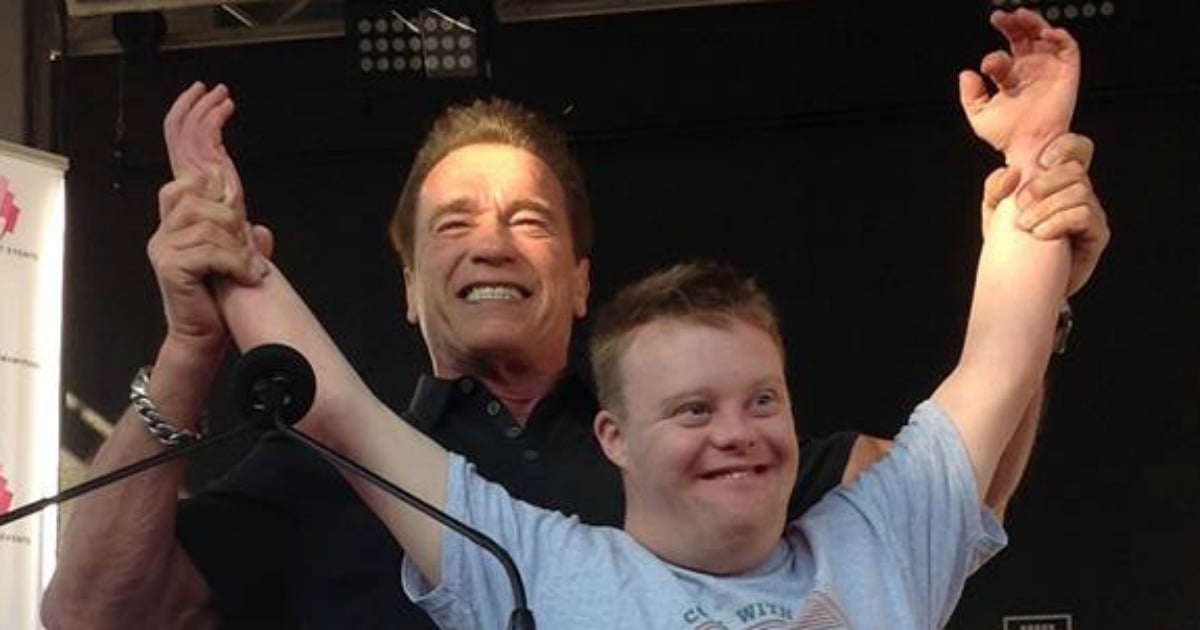 Entries close at midnight on March 28th, and the winner will be announced March 29th via email. Follow this link to show your support, and this link to learn more about what it means to have Down syndrome.
First Prize ($400 value)
2 x double passes to Cinema Nova
$50 gift card from Green Park Dining
An AeroPress and coffee beans from Wide Open Road
A Melbourne City Rooftop Honey hamper
2 x class passes to Clifton Hill Yoga Studio
$100 gift certificate to Cast Salon Fitzroy

Second Prize ($200 value)
2 x double passes to Cinema Nova
1 x class pass to Clifton Hill Yoga Studio
$100 gift certificate to Cast Salon Fitzroy
Flavours of Urban Melbourne cookbook

Third Prize
A mystery prize pack!
Today is World Down Syndrome Day, a day for raising awareness and funds to support individuals with Down syndrome, their families and carers. With appropriate health and education services and the right support and opportunities, people with Down syndrome can look forward to long and fulfilling lives. Maddy Russell is sister to Ben and long time supporter of Down Syndrome Victoria.