"For women who want to change themselves… to change the world."
Digging Deep, Facing Self is a 30-day intensive online writing course designed to uplift, heal & transform women into their boldest selves. Digging Deep, Facing self is the brain child of New York based Caits Meissner. She is an award-winning poet, arts educator and works within the intersection of art, community and justice.
Digging Deep, Facing Self is for all women: those who are writers by passion, and those who have never dared keep a journal tucked in their nightstand. This original curriculum designed by Meissner includes reading work from a diverse array of women poets, 5-step writing prompts, action steps to increase confidence, deep reflection exercises and an invitation into a supportive online community of women to take the journey with. Each round completes with a digital anthology and a slot to read in the NYC-based #GrowFierce Reading Series. Participants based outside of New York are offered a chance to have their work read live by an established guest poet, and filmed for exposure on our website. A month long deep dive into painful memories, fears and long held beliefs about self, DDFS uses creative writing as a tool for both artistic expression and self-examination.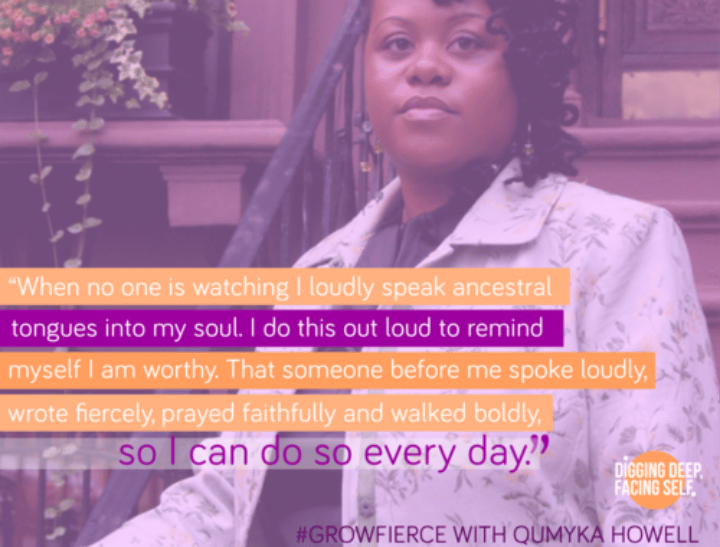 For over ten years, Caits Meissner has extensively facilitated youth and adults in poetry and multi-media expression in prisons, schools and community centers, and has worked long-term instituting innovative arts education programming at education culture hubs such as Tribeca Film Institute, Urban Arts Partnership, The Facing History School and the Lower Eastside Girls Club. Her extensive poetry credentials make her lessons creatively enriching for established writers as well as women who haven't explored their writing selves before. You can learn more about Caits at her personal website.
Digging Deep, Facing Self is designed to help women learn to use writing as a tool to explore themselves, shed light on insecurities and past trauma, and move forward into confidence. In a world where women are taught to shrink their voices and compete against one another, the course has empowerment and collaboration between women at the core of its ethos. As the course site boasts: This course is for women who want to change themselves… to change the world.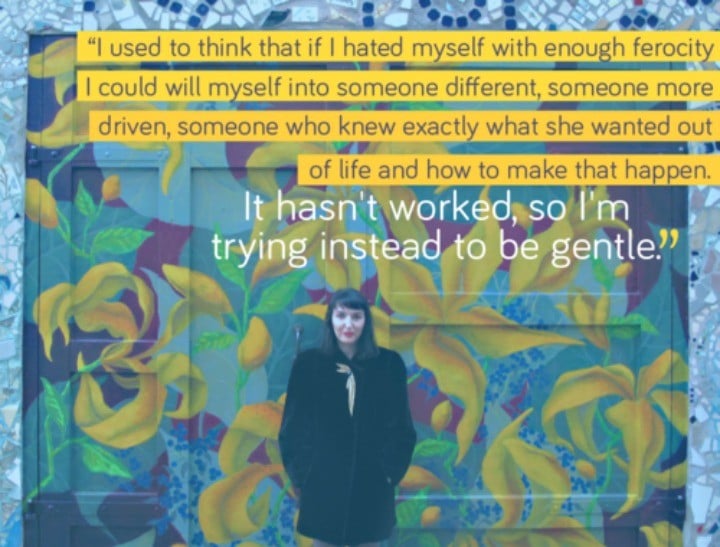 Given the diversity of the women that take the course, the writing that comes out of this course tackles diverse topics: struggles for self-acceptance and self-love, identity, sexualisation and sexual freedom, racial discrimination, financial hardship and working rights, migration rights, as well as queer and trans issues – anything that reflects the struggles of the women today who are taking the course.
DDFS is open to women wherever they are! Having the internet is the only prerequisite. It has had course participants from all over the world, and the supportive online alumni community of creative women only gets larger with every round.
While the course costs money, Meissner values accessibility, and offers scholarships for women who experience financial hardship or other barriers to take the course. This has meant that women who would otherwise have no opportunities to partake in the course have been able to. One example of a scholarship partnership was a sponsorship program from CultureStrike, a cultural magazine about migration rights, for undocumented women writers in the US to take the course.
DDFS are looking to expand their scholarship program to maximize the amount of women they can offer the course to. If you value women's voices, and supporting an ever-growing creative women's community, consider sponsoring a woman to take the course! If it sounds like something you think would benefit someone you know, you can also sponsor a particular person. A good gift for a sister's birthday, perhaps, or for mother's day!
To learn more about the course, click here.
To help DDSF increase their accessibility and contribute, click here to support women who are changing the world with their unique voices!