Baby Willow's mum describes her as an "old soul". At just three months she has already undergone two life saving surgeries, one before she even left her mother's womb.
At 20 weeks gestation, a routine scan revealed a life-threatening cyst growing on tiny Willow's left lung, dangerously compressing her other organs.
The "size of an adult hand", her doctor described it as  the "most severe" case he'd ever seen.
"Without treatment there was no question that she would die in Sam's tummy," Dr Ryan Hodges, Head of Perinatal Services at Monash Health told 60 Minutes.
"It wouldn't have surprised any of us if she didn't make it through the night, she was that sick."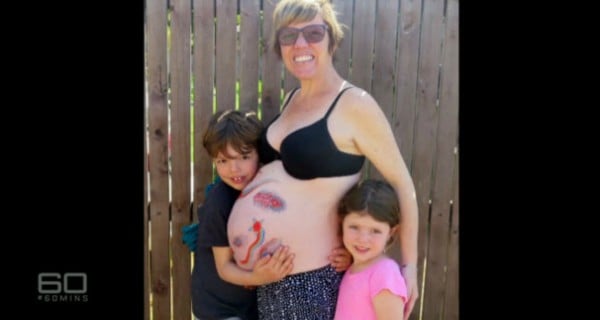 Willow's parents, Sam and John Turcinovic, faced a devastating decision; either terminate the pregnancy or the infant would be stillborn.
"To hear that your baby isn't do so well is a big shock to the system," said Mrs Turcinovic, who, to make matters worse, was becoming critically ill as a result of the pregnancy.
Fortunately, Dr Hodges knew of an experimental procedure performed in utero that could potentially save Willow's life.
The incredibly risky surgery had never been done in Australia before, but Dr Hodges had just returned from Canada where he had been trained in it and, remarkably, with a team of highly skilled Melbourne doctors backing him up, managed to pull it off without a hitch.
The remainder of Sam's pregnancy was healthy, happy and normal, but when Willow was born, struggling for breath, it was clear that something still wasn't right.
"She was struggling, the cysts were all back and they were enormous again — she needed surgery," Dr Hodges said.
A second surgeon, Dr Ram Nataraga, was called and performed a second operation, removing another 8cm cyst from the 13-day-old baby's lung.
"She looked like she wasn't with us anymore," a terrified Mr Turcinovic said after the successful surgery.
"It scared the hell out of me seeing her like that — she looked awful."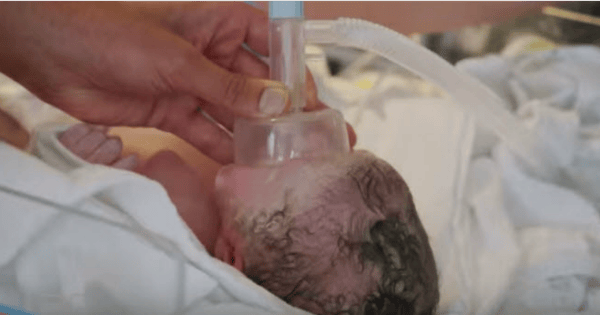 Just nine days later, Baby Willow was the picture of health.
"I look at her face and I feel like she's an old soul," Mrs Turcinovic said.
"I look at her and I think, you've been on such a big journey already."
She describes the two doctors as her "superheroes".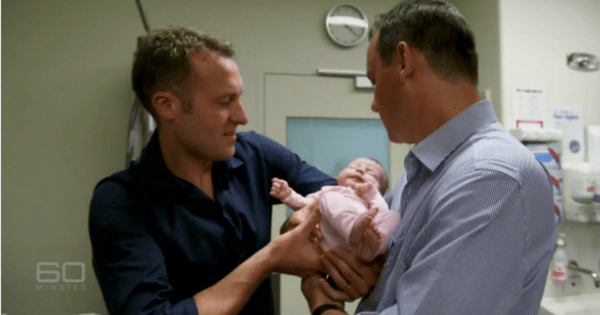 "How can you ever thank those people enough, how can you put it into words?" she asked.
For Dr Hodges, seeing Willow healthy in her parents' arms was enough.
"I do hope that in six years time when Willow's in prep at school and hopefully running around the athletics track, I wouldn't mind a photo. Just a photo," he said.
"She'll be running around…and then hopefully John will be running after her."
You can watch the episode in full here.