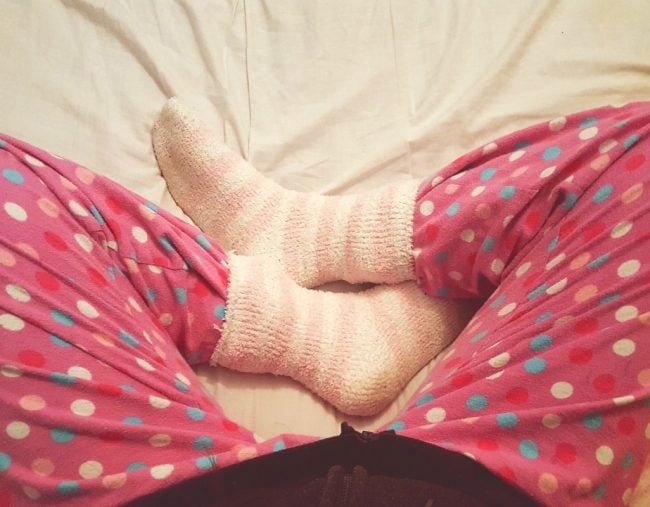 When it comes to sleepwear, one thing's for sure – comfort is key.
Whether it's a pair of fancy Peter Alexander pyjama pants or a ratty old t-shirt, everyone has their favourite clothes to sleep in.
But for one woman, her comfy sleepwear choices were criticised – by her husband.
Posting to internet forum Mumsnet, the woman shared how her husband mocked her pyjamas for not being "sexy enough".
"How many of you actually dress up nicely in bed?" the woman posted on Mumsnet.
"I'm doing an informal survey on behalf of my twat of a husband who told me that the attached pyjama bottoms are not sexy enough bedtime attire for me to wear when I get in to bed, on the off chance that we may have sex (we are trying to conceive so that's happening more regularly than normal at the moment)," she added alongside a photo of the offending pyjamas.