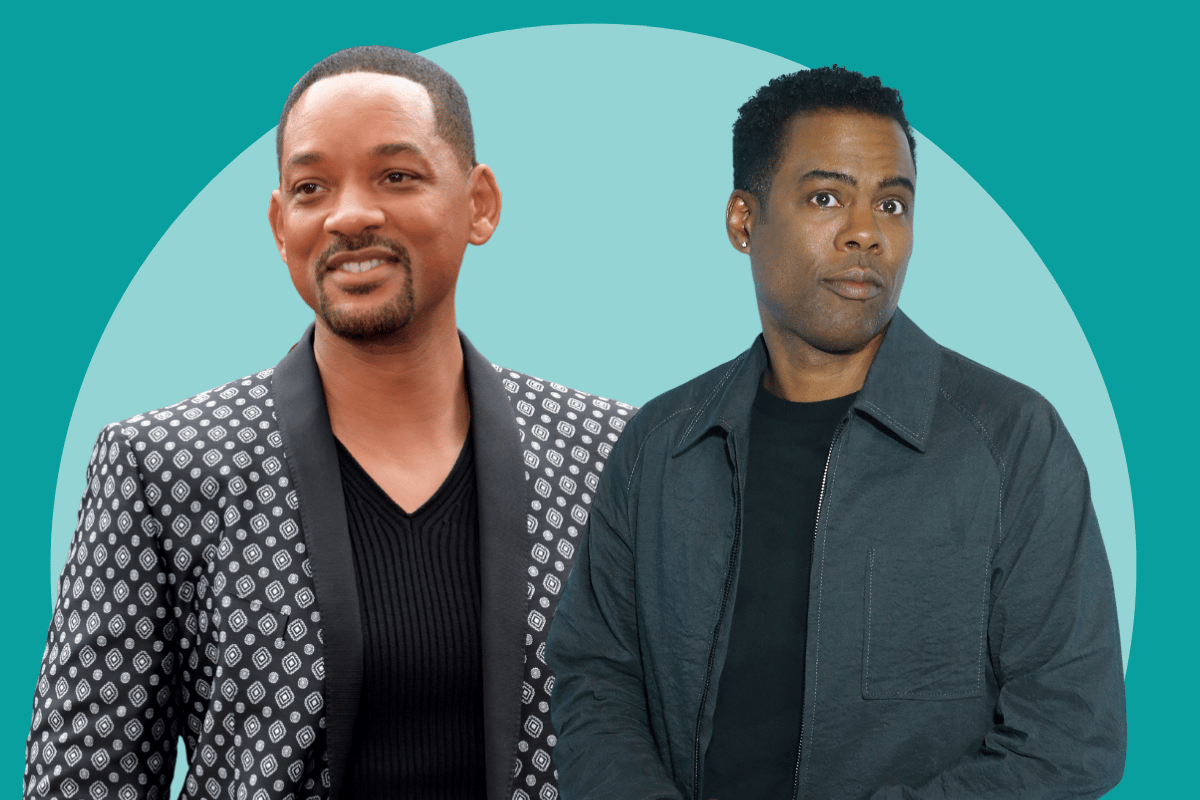 There's nothing quite like the Academy Awards.
Each and every year it brings about a controversy or two, and 2022 was no different. And at the centre of this year's Oscars' coverage - arguably the biggest story of the event - was the exchange between comedian Chris Rock and actor Will Smith. 
For those who haven't yet heard about what went down, here's a quick explainer. 
Halfway through the 2022 Oscars ceremony, Chris Rock came on stage to present the Oscar for Best Documentary. During his 'bit', he made a few jokes. Nothing out of the ordinary there. 
But it's what he said next, that sparked everything. Rock signalled to Jada Pinkett Smith - who was in the front row with her husband Will Smith - and said: "I can't wait for G.I. Jane 2."
It was a reference to the 1997 film starring Demi Moore, whose character had a shaved head. The joke by Rock was undoubtedly poking fun at Pinkett Smith, who currently has a shaved head as she's been struggling with the auto-immune disease alopecia, which causes severe hair loss. 
Watch the interaction between Will Smith and Chris Rock at the 2022 Oscars. Post continues below. 
Video via The Guardian. 
Pinkett Smith has been open about her struggles with alopecia recently. During an episode of Red Table Talk in 2018, she detailed the raw and very emotional impact of losing her hair.
"It was terrifying when it first started. I was in the shower one day and had just handfuls of hair in my hands and I was just like, 'Oh my god, am I going bald?'
"Now at this point, I can only laugh," she said. "Y'all know I've been struggling with alopecia. So it just showed up like that and this is going to be a little bit more difficult for me to hide. So I thought I'd just share it so y'all are not asking any questions."
Even with this context front of mind, what happened next at the Oscars was still a surprise to everyone.
Will Smith walked up onto the stage, struck Rock in the face and then went and sat back down. Smith then yelled out to Rock: "Keep my wife's name out of your f**king mouth."
Rock's response: "Wow, Will Smith just smacked the s**t out of me."
Initially, both the Oscars' audience and people watching on from home were confused. Was it a publicity stunt? A joke?