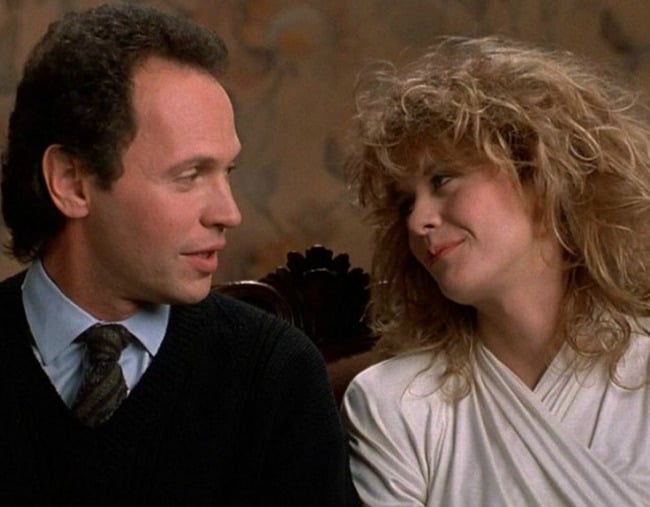 You might want to sit down for this one.
Some of your favourite movies and TV shows are leaving Netflix in July.
You see, the streaming service's licensing agreements are starting to expire. That means some of your favourite content will be unceremoniously dumped from the platform every month.
July will see some classic movies hitting the chopping block including When Harry Met Sally and Hot Fuzz.
Here's everything that's leaving Netflix this month:
Bolt – July 4
Hot Fuzz – July 5
When Harry Met Sally – July 5
Burn After Reading – July 6
My Big Fat Greek Wedding 2 – July 6
Ride Along 2 – July 6
The Tuxedo – July 6
Paddington – July 7
Percentage – July 8
Corvette Nation – July 12
Ice and Fire of Youth – July 12
Lock up: State Prisons – July 14
Invizimals – July 15
Rock This Boat: New Kids on the Block – July 22
Sing It On – July 22
Blackstone – July 31
Land Girls – July 31
It's not all bad news though, there's a bunch of amazing TV shows and movies coming to the platform this month including:
Anne With an E: Season 2
The polarising TV series inspired by the classic Canadian novel Anne of Green Gables by Lucy Maud Montgomery is back for a second season this month.
According to the team behind it, the second season of Anne with an E "continues to chart bold new territory, adding new characters and storylines while further exploring themes of identity, prejudice, feminism, bullying, gender parity and empowerment through the lens of its fierce, starry-eyed, irrepressible 14-year-old protagonist".
If you have yet to watch the original Anne of Green Gables or read the bestselling books, the Netflix series follows Anne (played by Amybeth McNulty), a 13-year-old who has endured an abusive childhood in orphanages and in the homes of strangers.
Set in the late 1890s, Anne is mistakenly sent to live with siblings Marilla and Matthew Cuthbert on Prince Edward Island and thanks to Anne's unusual disposition life in the small town is turned upside down. 
This particular series is a dark re-imagining of the classic novel, but it did manage to find a substantial fan base on Netflix and was granted a second season.
Anne With an E launches on Friday 6 July . The first season is available now on Netflix. 
Orange Is The New Black: Season 6
You don't just watch Orange Is The New Black, you actually live Orange Is The New Black, that's how intense this viewing experience is.