"I've never had an orgasm."
It came up more or less as a joke while talking with a friend recently. In fact, at the age of 31 I had pretty much given up on the idea of ever having an orgasm. I just figured I'm one of those people who can't enjoy sex.
It isn't like I haven't tried. Over the years I've purchased a few sex toys in the hope that something magical would happen. It didn't.
I'd tried watching adult videos to see how the women in porn used toys. It wasn't something I was comfortable talking about.
I've had sex too, although not a lot lately. When we first got together, my husband and I had sex almost daily. Now – four years and one child later – it's more like every six months. It isn't fun for me and, as a result, isn't exactly exciting for my husband either.
The thing is, it isn't like I don't have a sex drive. All I have to do is watch an episode of "Black Sails" and catch a glimpse of a topless Charles Vane and I'm raring to go. But when things get started, nothing happens down there.
Fortunately for me, though, when I casually mentioned my inability to orgasm, it was to the co-founder at Kinkly.com. She put me in touch with Ducky Doolittle, the resident sex educator at Sola. Her goal: To send me off on a "find my orgasm" journey. I was hand-delivered the Sola Passion Set and was given a set of assignments. It was sort of like sex homework. I dug in and got started.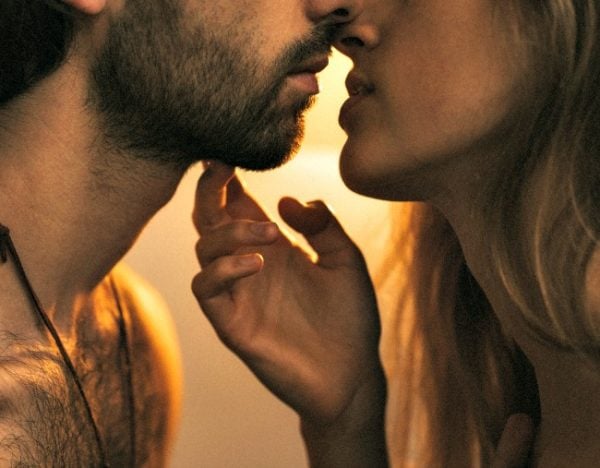 The Assignment
"'I've never had an orgasm' is the No.1 question I get from female participants in my workshops. It's also common for women to have had one, but not understand what an orgasm feels like," Ducky told me via email.
"I teach people what an orgasm is. Then I teach them how to have bigger, more bad-ass orgasms."
OK. Sign me up. So, what will I have to do, exactly?
According to Ducky, traveling to O-town requires a few key steps: strengthening your pelvic floor (or Kegel muscles), getting to know your body and then getting down with a good sex toy (in this case, the Sola Massager). Oh, and the final thing? Don't focus on the orgasm. That can create pressure. The goal here was simply to learn about my body and what feels good.
Here we go ...
Lesson One: Kegels
"What an orgasm is - for a person of any gender - is a series of involuntary contractions. If you've ever felt fluttering - in your muscles, in your pelvis - it can be really light, but that is an orgasm. The stronger your muscles are and the more blood you can pull into your pelvis, the bigger and more pleasurable your orgasm will be," Ducky said.
According to Ducky, strengthening those Kegel muscles is super important - kind of like physical therapy for your privates. I was to do these exercises consistently three to four times per week but also incorporate that "clenching" into my sexy time as I explored my body.
"Kegels can make you really strong," Ducky said. "Couple that with rhythmic breathing, put a vibrator on your clitors and boom: orgasms."
I spent some time going over the assignment and applying it to my situation. At first I felt totally embarrassed, almost shy, "exploring" my body even though I was the only person in the room - and the whole house! Flexing my muscles felt totally foreign to me. I gave it half a dozen tries over a few days, each time with less and less faith that it would work.
"When you first start doing this, it can feel kind of mechanical - breathe in and squeeze, breathe in and squeeze," Ducky said. "The more you do it, the easier it becomes, and then it just becomes part of how you play. Plus, every time you have sex with yourself and every time you have sex with a partner, you are building your pelvic muscles and bringing blood and oxygen through them."