It was the Married At First Sight couple we never saw coming (well, except for those leaked paparazzi pics and a shot of the pair snuggling in bed together during a sneak-peek for one episode): Troy Delmege and Carly Bowyer.
Yep, during the final week of the show that has finally ended (but also maybe not because it just seems to keep going on forever?), the 34-year-old IT accounts manager from Sydney and the 32-year-old marketing manager from Melbourne revealed they very much enjoy each other's company and are very happy improving their "talented tongue" skills together.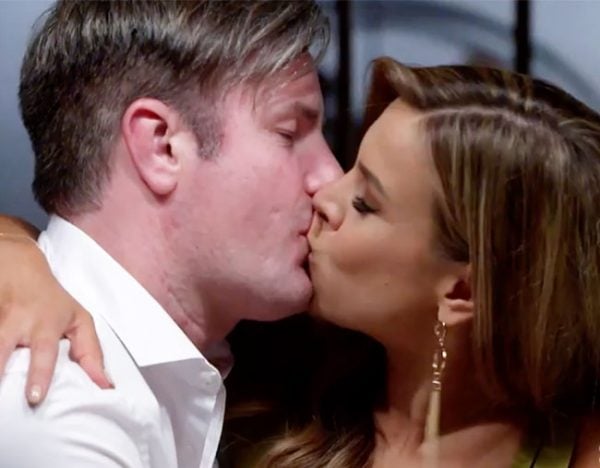 Now, in an interview with The Daily Telegraph, the new couple have shared they are seriously thinking about tying the knot.
Not in the 'fake' way like in the show, with cameras and strangers. But actual marriage. With a legally binding document and everything.
"Marriage is on the cards for us," Troy said, adding that Carly is "definitely a girl" he can see his "entire future with".
Carly added that even though they didn't find love with the partners the 'experts' paired them with, she and Troy are determined to make their relationship last.
"I want my next boyfriend to be the one and [Troy's] the same," she said.
Clare and Jessie discuss the fact that Davina is actually incapable of being sorry on tonight's episode of MAFS Chat. Post continues after audio.
Carly also acknowledged that Troy is definitely... on the quirkier side, and admitted even she was uncomfortable watching their physical connection play out on national television.
"I struggled to watch us pash our faces off so I can understand how the general public feel," Carly said.
"But we are naturally affectionate people. We were like teenagers, let's be honest."
As Troy prepares to make the move to Melbourne to be by Carly's side, she's shared that she's already made a very important house rule: Troy is not allowed to brush his teeth with the bathroom door open.
In case you need a reminder, it's so she never, ever has to see THIS: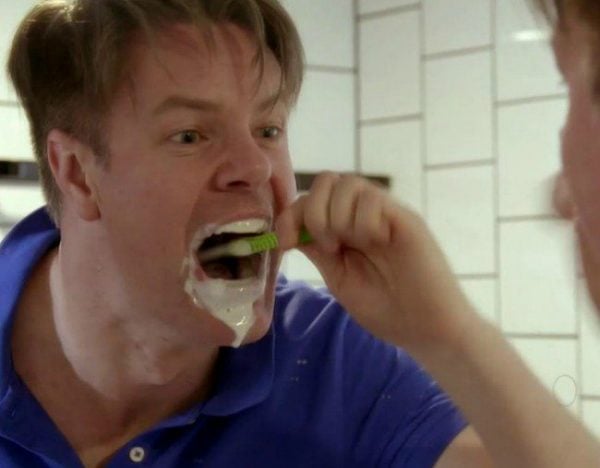 But while their relationship only grows stronger by the day, there's one that doesn't look like it will be repaired anytime soon: the one with Troy's ex-TV-wife, Ashley.
Troy and Carly admitted the trio were not "on speaking terms".
In an interview with The Fix yesterday, both Troy and Carly admitted they'd made the decision to keep their relationship hidden from Ashley for as long as possible to "allow her to heal".
Even still, they weren't expecting the reaction the 28-year-old sent their way during the final dinner party.
"I thought she'd be shocked but I didn't realise she'd be so angry about it," Carly said.
"I felt like when we walked into the reunion together that we'd both be in the firing line but I didn't expect it to be quite as bad as it was."
Want to win some skin care goodies? Like to have your opinion heard?
Take our short survey now for your chance to a win a skin care pack.