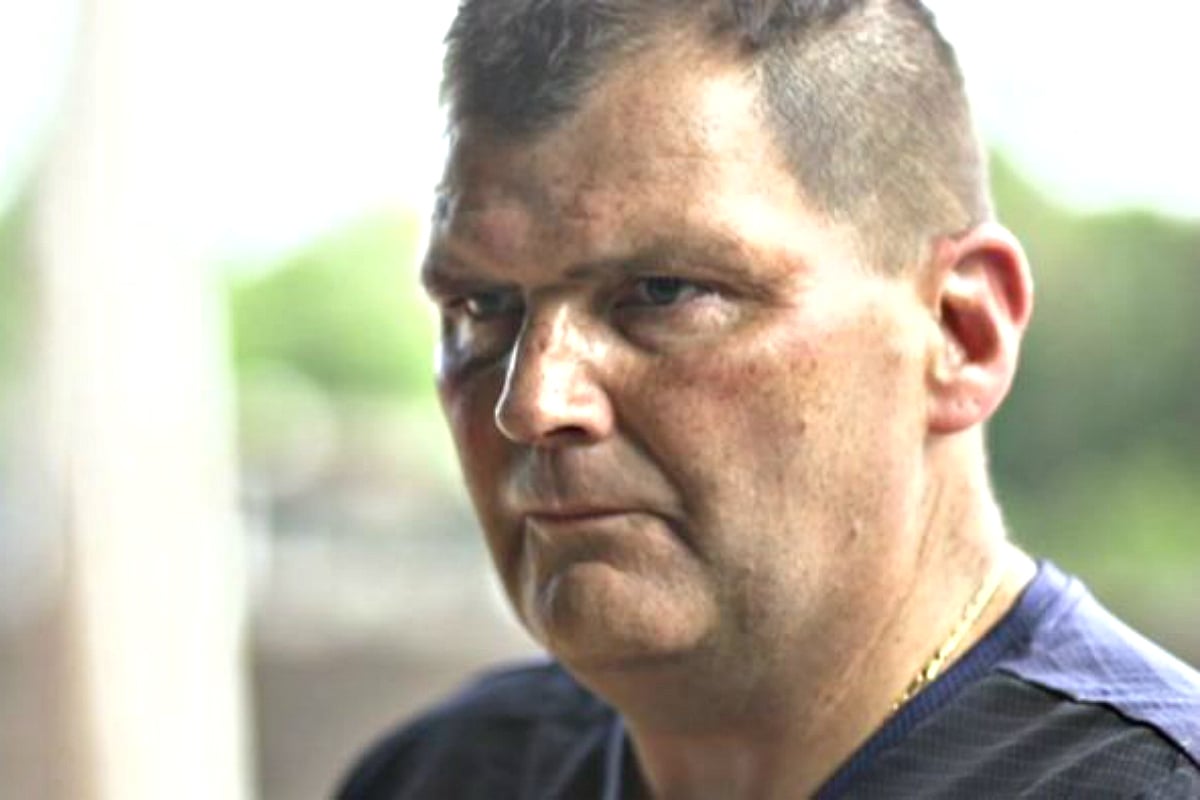 With AAP.
The Melbourne "trolley man" who jumped in to try and help police subdue last week's Bourke Street attacker has handed himself over after it was revealed he was a wanted man.
Michael Rogers has been dubbed a hero after trying to ram knife-wielding Hassan Khalif Shire Ali with a shopping trolley after his stabbing rampage last Friday afternoon in which one person was killed.
The act prompted a crowdfunding campaign to help the homeless man back on his feet, which has so far raised more than $144,000. But it also brought him to the attention of police who wanted to speak to him for a series of burglaries in St Kilda and the CBD.
"Police are seeking the whereabouts of a 46-year-old man of no fixed address in relation to a number of recent burglaries in the Melbourne CBD and St Kilda areas and breach of bail conditions," police said in a statement on Thursday.
Mr Rogers, 46, is understood to have handed himself over to police on Friday evening.
WARNING: the following footage features acts of violence.
Police confirmed on Saturday a man had been charged with two counts of burglary, two of theft and committing an indictable offence while on bail.
He's due to appear at the Melbourne Magistrates Court on Saturday.
National Homeless Collective, the organisation which organised the GoFundMe campaign for Rogers, previously stated that the money raised for Rogers will be placed in a trust that will be managed by an independent accounting firm.
"Michael will be given guidance and support on the most effective and efficient use of the funds to secure his future," NHC said in a statement on its Facebook page.
"We will be keeping in touch with Michael and making sure he is mentally supported as well as financially. He deserves some privacy and time to focus on his future now but we will certainly be continuing our support for as long as he needs us."
Feat image: ABC.