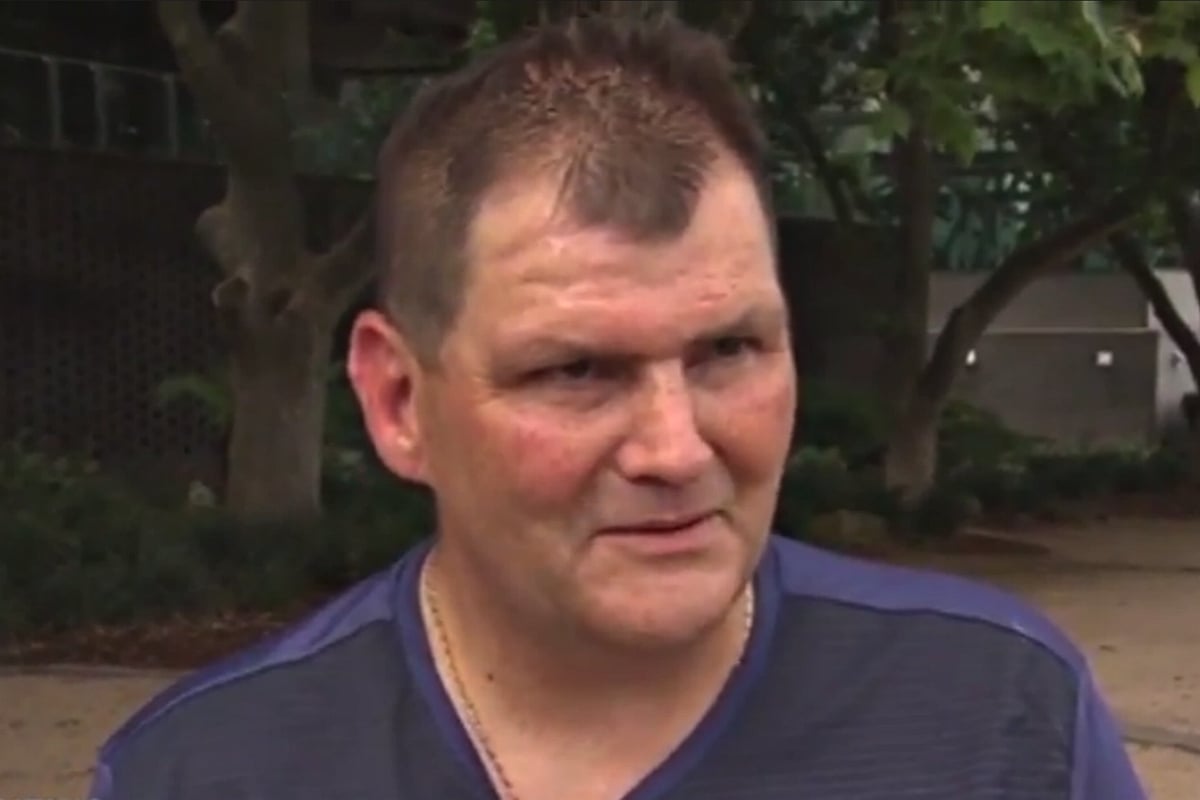 Just days ago, most people would have walked right by Michael Rogers. But once an unassuming man living on the streets of Melbourne, the 46-year-old has become somewhat of an Aussie legend thanks to his efforts to thwart an armed attacker at Bourke Street Mall.
He even earned a superhero-style nickname on social media: 'Trolley Man'.
Bystander footage captured Rogers hurling an empty trolley at the legs of Hassan Khalif Shire Ali, after the lone-wolf terrorist set fire to his vehicle and stabbed several people in a frenzied attack on Friday afternoon. Local cafe owner, Sisto Malaspina, 74, died of his injuries. Ali was ultimately shot and killed by one of two junior police officers Rogers was aiming to assist.
Rogers' bravery attracted nationwide praise, prompting charity National Homeless Collective to establish a fundraising page as a gesture of thanks, to help him "get back on his feet". As of Wednesday, more than 5000 people have donated upwards of $141,000.
Rogers, who has a history of drug addiction and criminality, said it's an odd feeling to have so much support.
"I want to be a good guy," he told The Daily Mail. "I'm going to try anything to do the right thing, because I just wanna get a place to settle in that I like, and set it up the way I want it."
WARNING: the following footage contains acts of violence.

The organisation has so far handed him $500 and a new phone – his was broken during Friday's attack. And according to The Daily Mail, he used a small portion of that cash to treat himself to pizzas and a spaghetti marinara at his favourite restaurant.