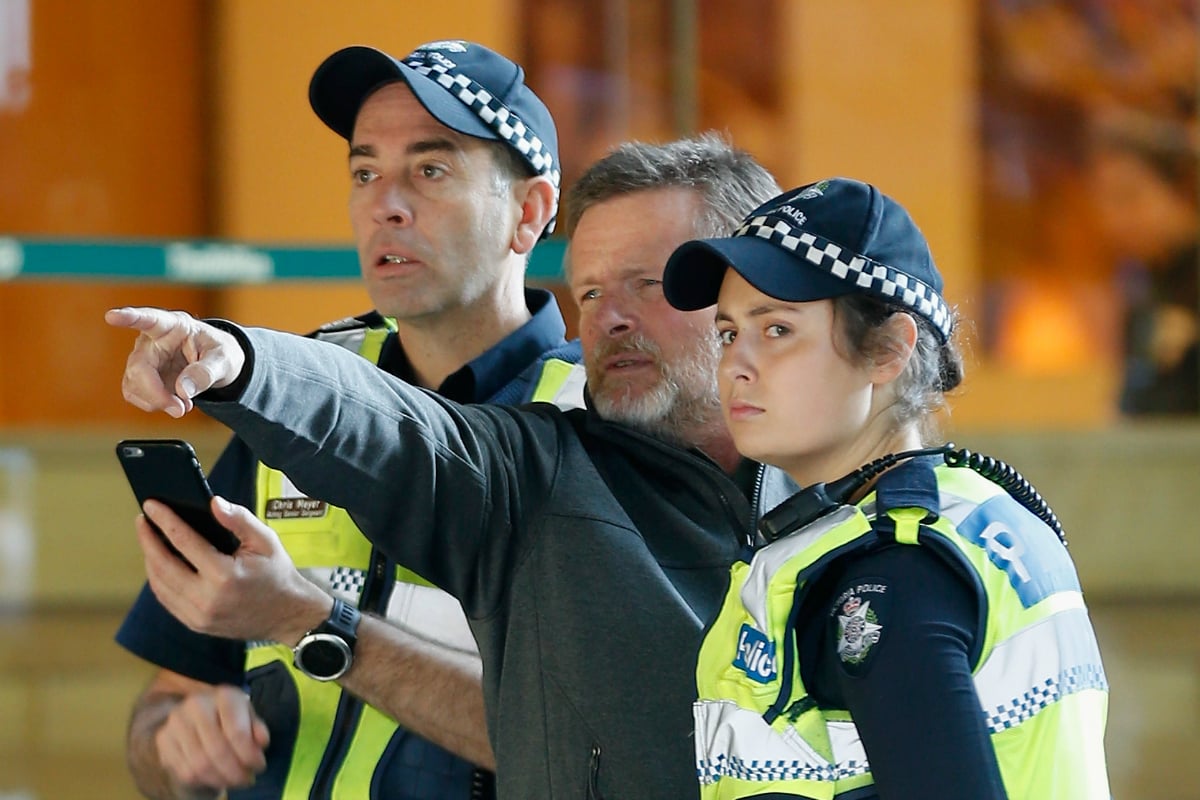 – With AAP.
Yesterday, tragedy struck Melbourne.
There were early reports of a car on fire, gun shots and stabbing on Bourke Street around 4pm Friday afternoon.
It was later revealed that one man was killed in what is being reported as an act of terrorism.
Here's what we know.
The attacker who stabbed a man to death in the incident in central Melbourne was known to federal intelligence authorities and police.
The knifeman parked his ute in Bourke Street just after 4pm on Friday and stabbed three people. He was shot as he tried to stab two officers and died later in Royal Melbourne Hospital.
"We are treating this as a terrorism incident," Victoria Police Chief Commissioner Graham Ashton said on Friday night.
"Initially that person didn't have any identification on them but we believe we now have confirmation of the identity of that person."
Mr Ashton said the counter-terrorism unit was investigating and he couldn't name the attacker but he revealed he'd come to Australia from Somalia in the 1990s, lived in Melbourne's northwest and was known to police through relatives who were persons of interest.
The Islamic State group late on Friday said one of its fighters carried out the assault but provided no evidence for the claim, news agency Reuters reported from Dubai.
Witnesses said the attacker stabbed the victim, believed to be aged in his 60s, in the face.
A white sheet covered the man as he lay on Bourke Street in the rain. He was still to be identified with police in the process of contacting his family.
"Three people have been stabbed, unfortunately one is deceased at the scene, two other victims are currently in hospital," Superintendent David Clayton told reporters at the scene.