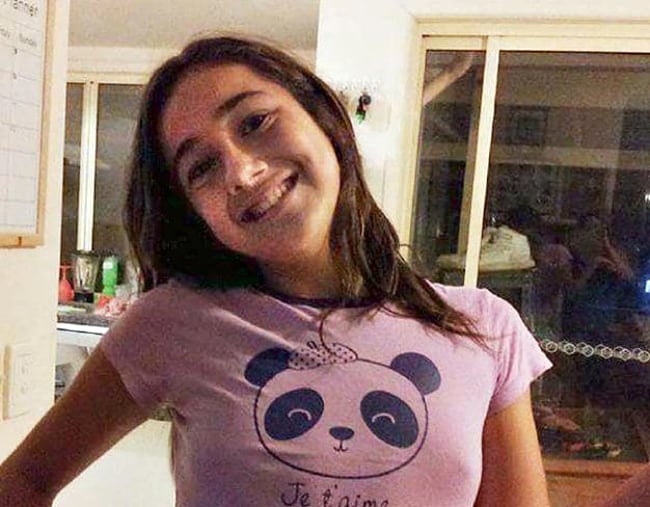 Queensland man Rick Thorburn has been sentenced to life in prison for murdering his foster daughter Tiahleigh Palmer.
The 12-year-old's decomposing body was discovered on the banks of the Gold Coast's Pimpama River on November 5, 2015, six days after she went missing while in the care of Thorburn and his family.
Wiping away tears as he sat in the dock at Brisbane's Supreme Court this morning, the 57-year-old pleaded guilty to murder, interfering with a corpse, attempting to pervert the course of justice and two counts of perjury.
He will be eligible for parole in 2036.
Rick Thorburn has officially plead guilty to murdering 12 year old school girl Tiahleigh Palmer. He is crying. @abcnews

— Allyson Horn (@allysonhorn) May 25, 2018
The father, who police alleged killed Tiahleigh in an attempt to cover up the fact that his son had sexually abused her, has been behind bars since his September 2016 arrest.
In February, Thorburn sought a judge-only trial, but a month later the court was told he would plead guilty to murdering the Marsden High schoolgirl and disposing of her body.
Thorburn is the last of his family members to be punished over the crime.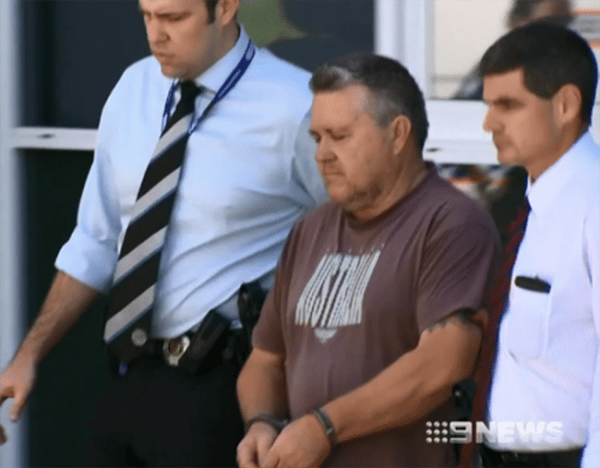 The court today heard details of the Thorburn's plot to murder the schoolgirl, nine months after she was placed into their care in January 2015.
After Trent Thorburn divulged to his parents that he had sexually abused his foster sister, Rick expressed concern that the teenager would go to jail. "We need to think this through, deal with this properly," he said.
Between about 8pm and 10 pm on October 29, Rick Thorburn killed Tiahleigh, the court heard.
He then went on a mission to dispose of her body and was covered in dirt when he returned and told his family: "It's done."
The court heard they maintained a lie about Tiahleigh running away before her body, unclothed but for her underpants, was found in the river by a local fisherman.
An autopsy was conducted but due to the state of her body a cause of death was never determined, the court heard. The only noticeable injury was a bruise on her skull.
Court has heard Richard Thorburn murdered Tiahleigh Palmer between 8pm and 11pm, on October 29.When his wife Julene Thorburn asked is Tiah ok?Rick responded, "Don't worry about it." Julene: What do you mean by that? Richard: Don't ask any more questions, it is all taken care of.

— S Marshall-McCormack (@ShannonMM9) May 25, 2018
Trent Thorburn, who admitted to sexually abusing Tiahleigh, was jailed in September 2017 for a maximum four years after pleading guilty at the Beenleigh District Court to four charges, including incest.
His mother, Julene, spent six months behind bars after pleading guilty to perjury and attempting to pervert the course of justice in November 2017.
The Thorburn's eldest son, Joshua, was sentenced to three months in jail in July 2017 after pleading guilty to same charges as his mother.
With AAP.