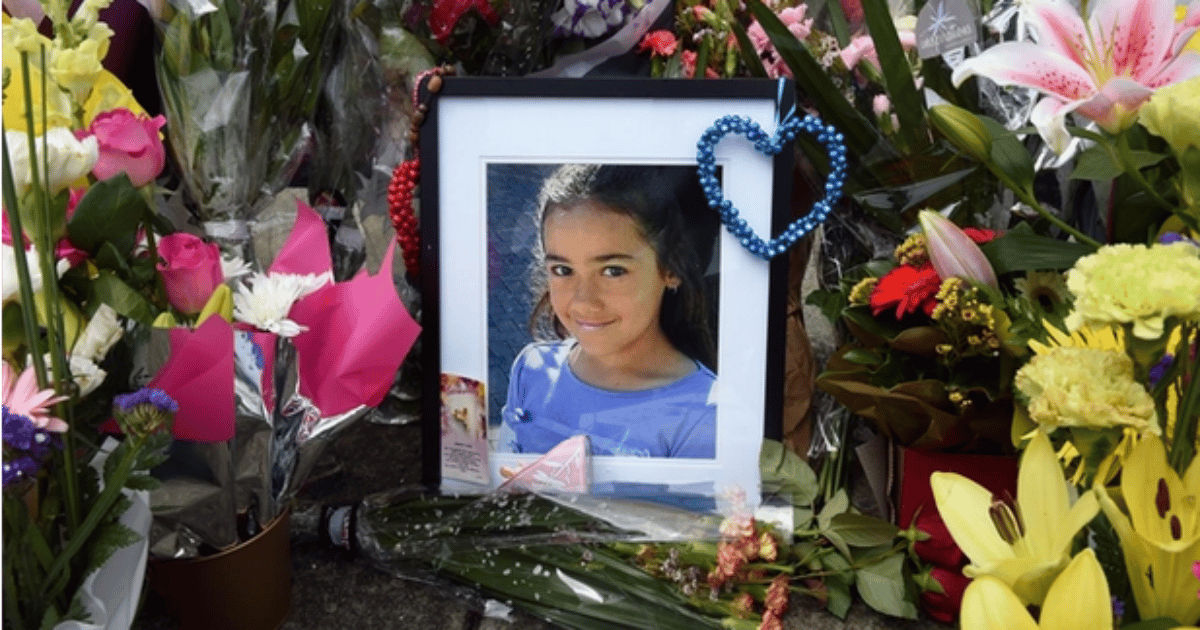 Tiahleigh Palmer's foster father Rick Thorburn has been charged with the murder of the 12-year-old schoolgirl, after he and his wife Julene were arrested by homicide detectives today, police say.
Thorburn arrived at Logan police station in handcuffs just before 11:30am.
His wife Julene Thorburn arrived at the police station separately a short time later.
A short time ago, Detective Inspector Damien Hansen emerged from the police station to tell the media Thorburn would be charged with murder.
He is being transported to the Beenleigh Police Station watch house.
Earlier today, homicide detectives arrested four people in connection with the murder investigation.
"A woman aged 54, as well as three men aged 19, 20 and 56 were taken into custody by officers attached to Operation North Mizzen — a joint Homicide and Logan District investigation," a police statement said.
"All four are known to each other and were located at various addresses in Logan."
The ABC understands the two younger men also arrested are related to the Thorburns.
The arrests came shortly after police confirmed Tiahleigh's foster father was the former owner of a car seized by police last week.
The 12-year-old's body was found on the banks of the Pimpama River last November, almost a week after she vanished.
A week ago, detectives seized a 2009 blue-coloured Ford XR6 sedan they believed was linked to Tiahleigh's murder.
Police said last week the car's current owner was not considered a suspect.
Today, Detective Inspector Damien Hansen confirmed Mr Thorburn was the car's former owner.
His link to the investigation had been revealed in the media, which Inspector Hansen said could have hindered the progress of detectives.
"It didn't help us," he said.
"There is an aspect of this crucial to our investigation that we would ask you don't report any further," he said.
Car still under forensic examination
He said police had received no further information in relation to the car since it was seized.
"We've looked at every person who had involvement with Tiah in this investigation," Inspector Hansen said.
He declined to say what police had found in the car.
"It's still being examined," he said.
He said detectives had also updated Tiahleigh's biological mother on the investigation.
"She's comfortable with our response at this stage," Inspector Hansen said.
"But I will take the opportunity to say that also with the family that there are certain times we can't pass on information, when the information is at a critical stage.
"It's possibly been one of the most difficult investigations I've been involved in."
Image via Channel 7. 
This post originally appeared on ABC News. 

© 2016 Australian Broadcasting Corporation. All rights reserved. Read the ABC Disclaimer here.