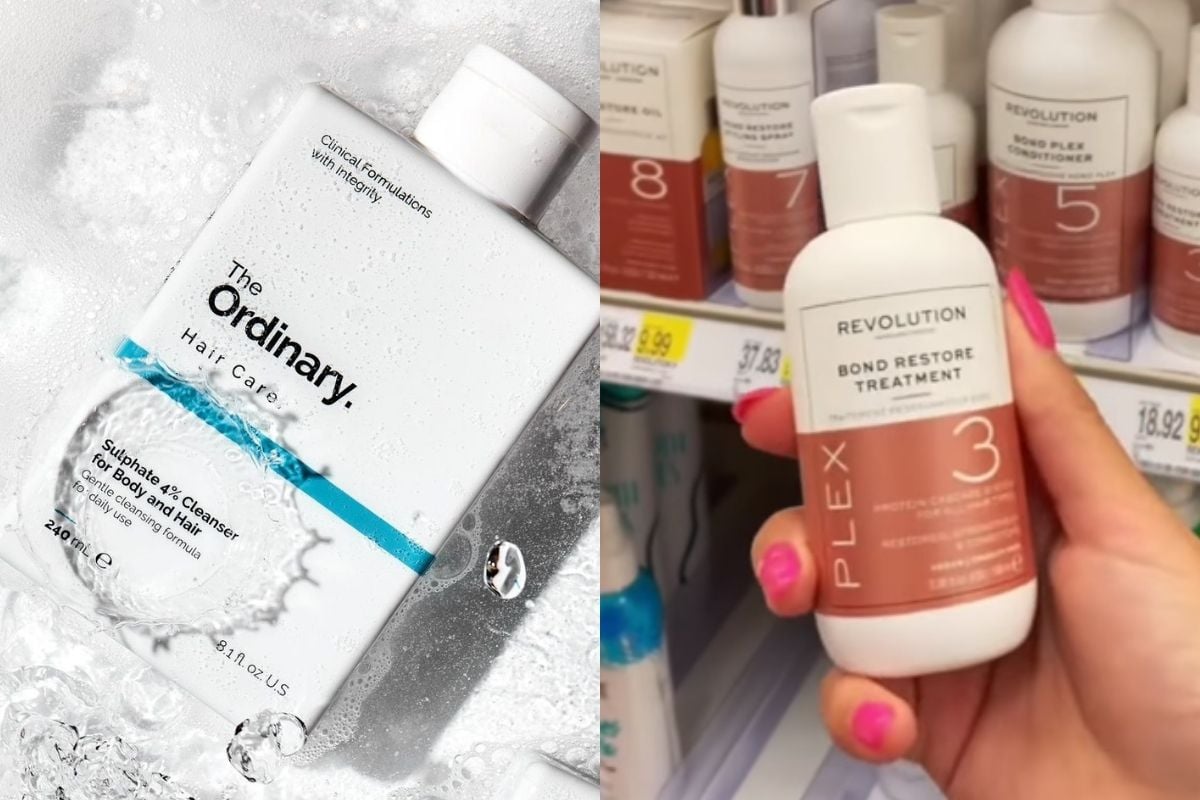 In news that surprises absolutely no one, I really love skincare. Like, heaps. As a beauty writer, I spend a lot of time testing products and sussing out what's really worth the money when it comes to results. 
But it recently occurred to me, as I was slapping on my 16th serum of the day, that I really need to stretch my attention to my poor ol' scalp and hair.
And there honestly couldn't be a better time - because it seems like pretty much all your favourite skincare brands are coming out with haircare lines right now.
Have you heard? No?? Well, it's kind of a big deal. 
Watch: Here's five easy ways to lift your hair game. Post continues below.
Take, for example, The Ordinary. After six years, the cult skincare brand has just dropped a new haircare line, releasing a trio of products.
Focusing on their signature science-forward approach, this release is set to change the way we think of our haircare routines - looking at it as an extension of skincare.
And they're not the only ones.
Psst: Wanna hear more about the skincare brands launching haircare? Check out this episode of You beauty. Post continues below.
A whole heap of other brands are now jumping on the bandwagon, pushing the importance of looking after our scalp in the same way we care for our skin. 
Here are four skincare brands that are changing the way we think about haircare, plus our top picks from each.
Everybody who has a face knows The Ordinary. The products are often touted by beauty editors and experts alike because they do lovely things to your face. The best part? They're super affordable.
In the same vein as their skincare, the new haircare products feature minimal packaging and a single, powerful active ingredient. Similar to their approach to skincare, it's all about building a regime to support your scalp and new, healthy hair growth.