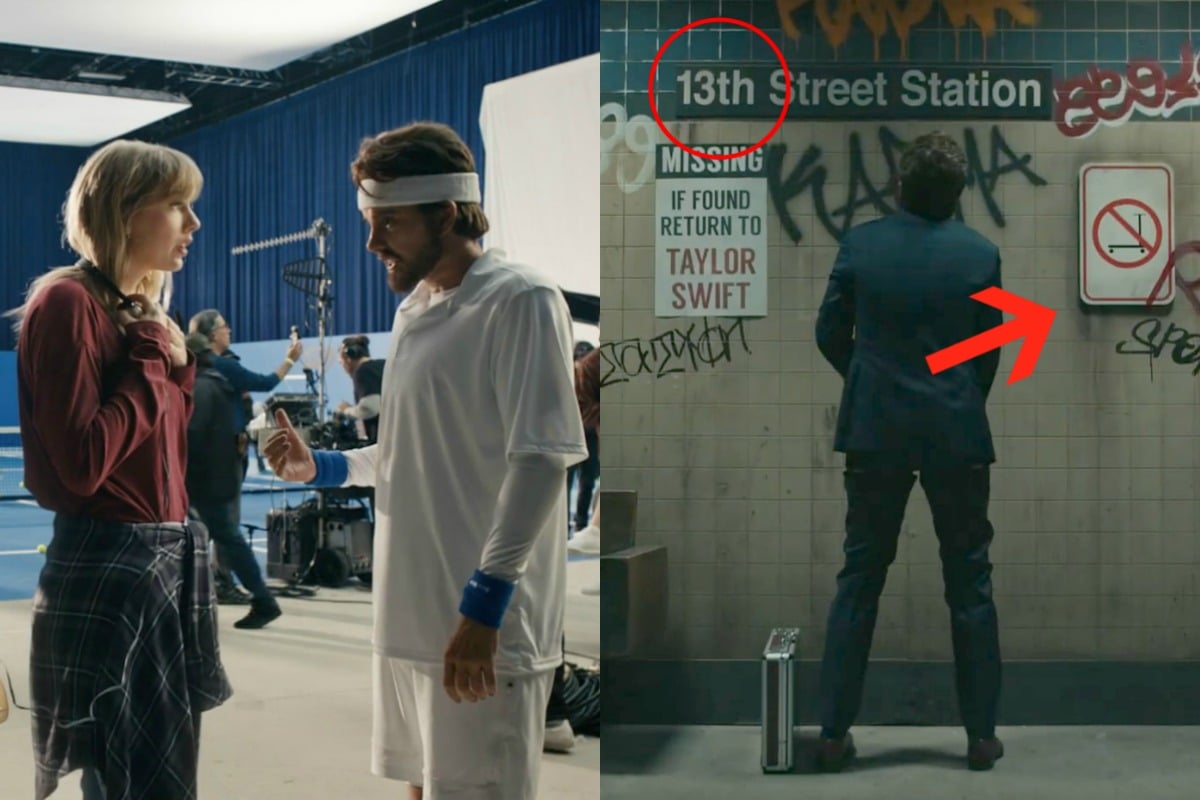 Today, Taylor Swift did more than just release a music video for her song The Man, a feminist bop pointing out the gross double standards in entertainment.
Instead of just… singing about what it would be like if she was a man, Taylor Swift sat in a prosthetics chair for hours and became a man.
She wrote and directed the video herself, in which she – you guessed it – lives life as a successful man with the three ms: Money, models and manspreading.
See for yourself:
And in true Taylor fashion, there's a bunch of easter eggs and hidden details throughout the four minute vid, referencing everything from the battle to own her masters to a Serena Williams shoutout.
So we've pulled out our magnifying glasses and put on our trench coats for this very important investigation, and basically watched the video on a loop for 12 hours.
Here are the hidden details you may have missed and the meanings behind them all:
The Wolf of Wall Street parallel.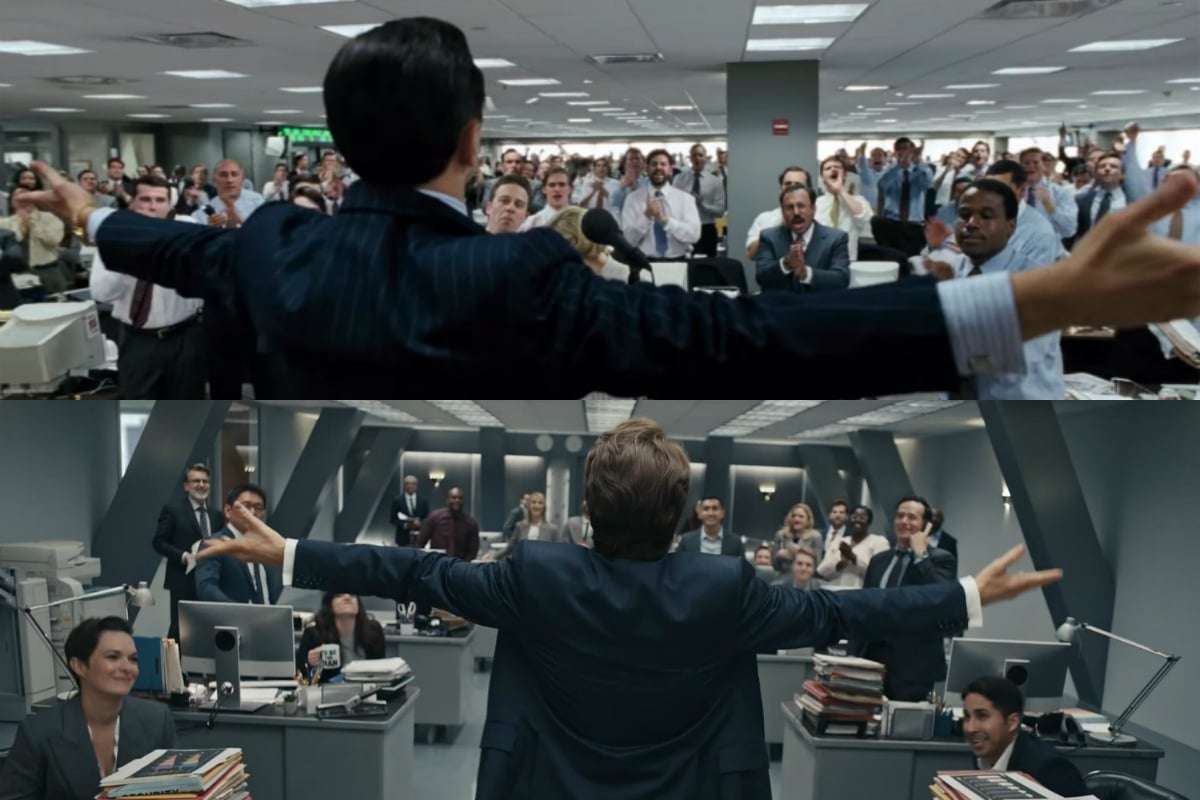 The early scenes of 'The Man' at work mirror scenes from The Wolf of Wall Street, which makes sense since Leonardo DiCaprio is name checked in the lyrics of the song:
They'd say I hustled
Put in the work
They wouldn't shake their heads
And question how much of this I deserve
What I was wearing, if I was rude
Could all be separated from my good ideas and power moves
And we would toast to me, oh, let the players play
I'd be just like Leo, in Saint-Tropez
The women in the office scene.
This woman's mug literally has the last line of the chorus on it.