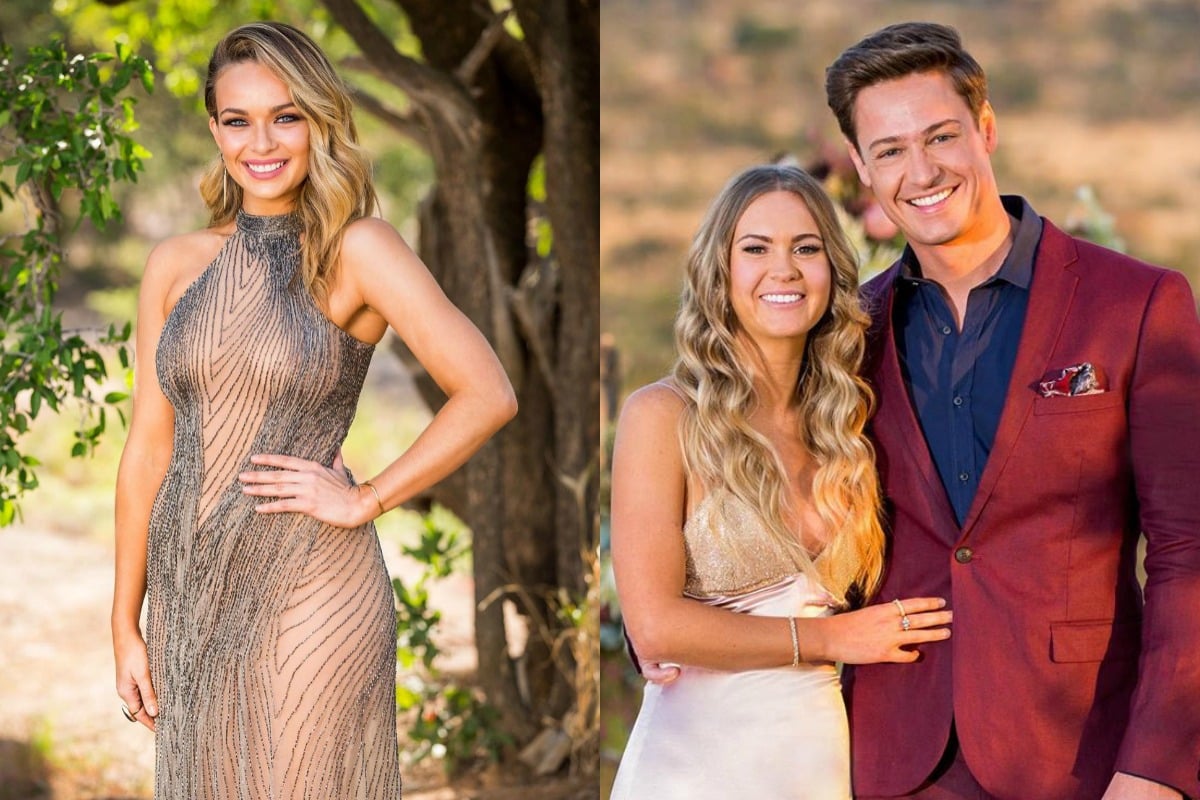 1. "I have nothing to do with their breakup." The Bachelor's Abbie on Matt and Chelsie's split.
Today Bachie couple Matt Agnew and Chelsie McLeod announced on Instagram that they have broken up, two months after the series' finale aired.
After the sad news broke, Bachelor runner-up Abbie Chatfield shared a message on Instagram saying she had nothing to with Matt and Chelsie's relationship nor their breakup.
"I've been tagged in a lot of comments this morning on posts about Matt and Chelsie's relationship ending. Some of you are saying it's 'my shot', others are saying that he's done a Blake Garvey. None of this is fair on Chelsie, Matt or me," the 24-year-old wrote on her Instagram story.
"My contact with Matt ended when I walked away from him at [the] finale, and I am good friends with Chelsie and love her very much."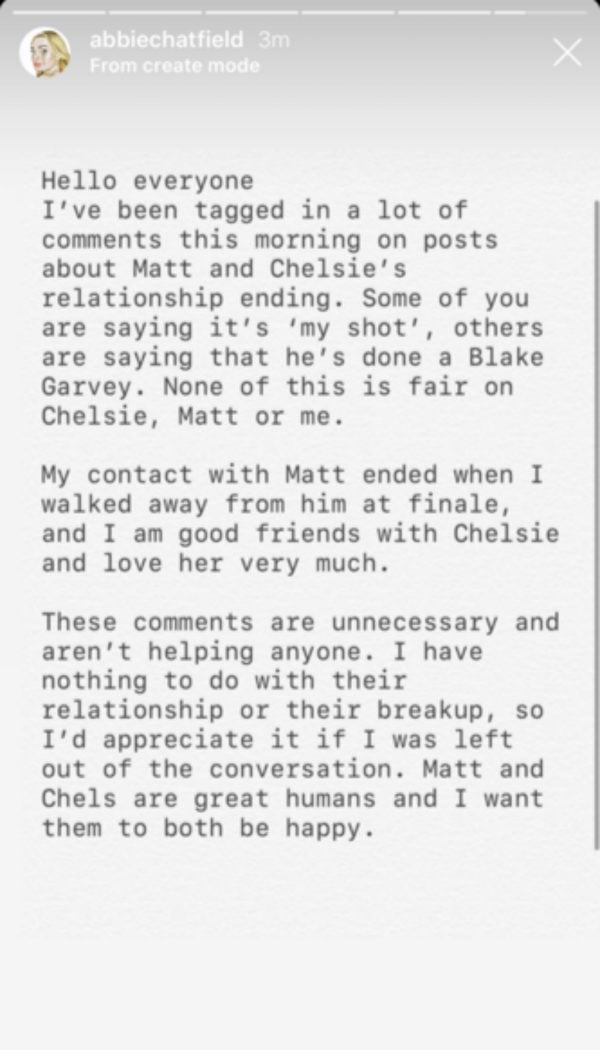 "These comments are unnecessary and aren't helping anyone. I have nothing to do with their relationship or their breakup, so I'd appreciate it if I was left out of the conversation," she wrote.
Matt and Chelsie seem to have ended things on good terms, with Matt writing on Instagram that he wants Chelsie to "find the happiness she deserves" and the breakup is "no one's fault, it's just life."
So there we have it, she may have been the runner-up on the show, but Abbie had nothing to do with Matt and Chelsie's decision to split.
2. It turns out The Bachelorette's Angie Kent still texts runner-up Timm Hanly.
The nation was devastated when sweet long-haired Timm had his heart broken on last Thursday's Bachelorette finale.
Angie is in a happy relationship with 29-year-old Carlin after picking him in the final episode, but has said she still talks to runner-up Timm.
"Timm is one of those people, I am one of those people when I make a connection with somebody, I don't care about contracts I don't care what you're not supposed to do," she told The Project. 
Angie shared that Timm wrote to her two weeks after the breakup, but says it was "very respectful to Carlin".