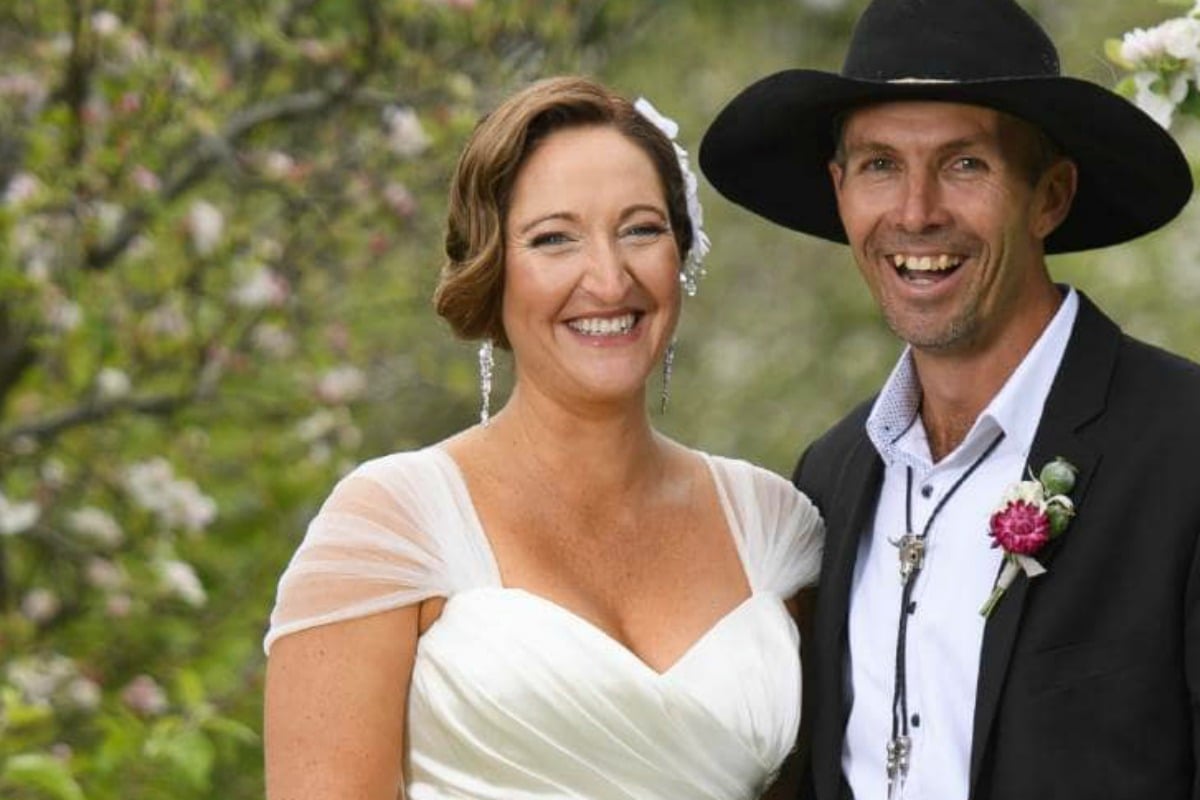 Former Married At First Sight star Susan Rawlings has opened up about the worrying symptoms that prompted her to remove her breast implants.
The 39-year-old, who was matched with farmer Sean Hollands on the reality TV show in 2017, told Perth Now that she was about to have $9000 surgery to remove her implants and learning she could be experiencing what's known as 'breast implant illness'.
While it is not recognised as a well-defined illness, according to the Australasian Society of Aesthetic Plastic Surgeons, some women who've had implants complain of symptoms.
For Susan, she said her symptoms began showing up two years ago and included fatigue, tender lymph nodes, low libido and numbness and tingling in her arms.
Susan said has she known about the possibility of experiencing these symptoms, she "definitely" wouldn't have gotten her implants.
The new mum said she can't afford a breast lift at the same time, but isn't concerned about the appearance of her breasts post-surgery. Instead, she's focused on her 10-month-old son Ashton.
"Now that I have gorgeous Ashton I don't worry about their appearance at all. I just want to be well again," she told Perth Now. 
Susan is now living as a single mum after she split from Ashton's father, who she dated for a short time before falling pregnant.
Last year she told Woman's Day that while Ashton hadn't been planned, he was a welcome surprise.
"I can't imagine going back to my old life now, because I need to be here full-time to watch every new smile and milestone."