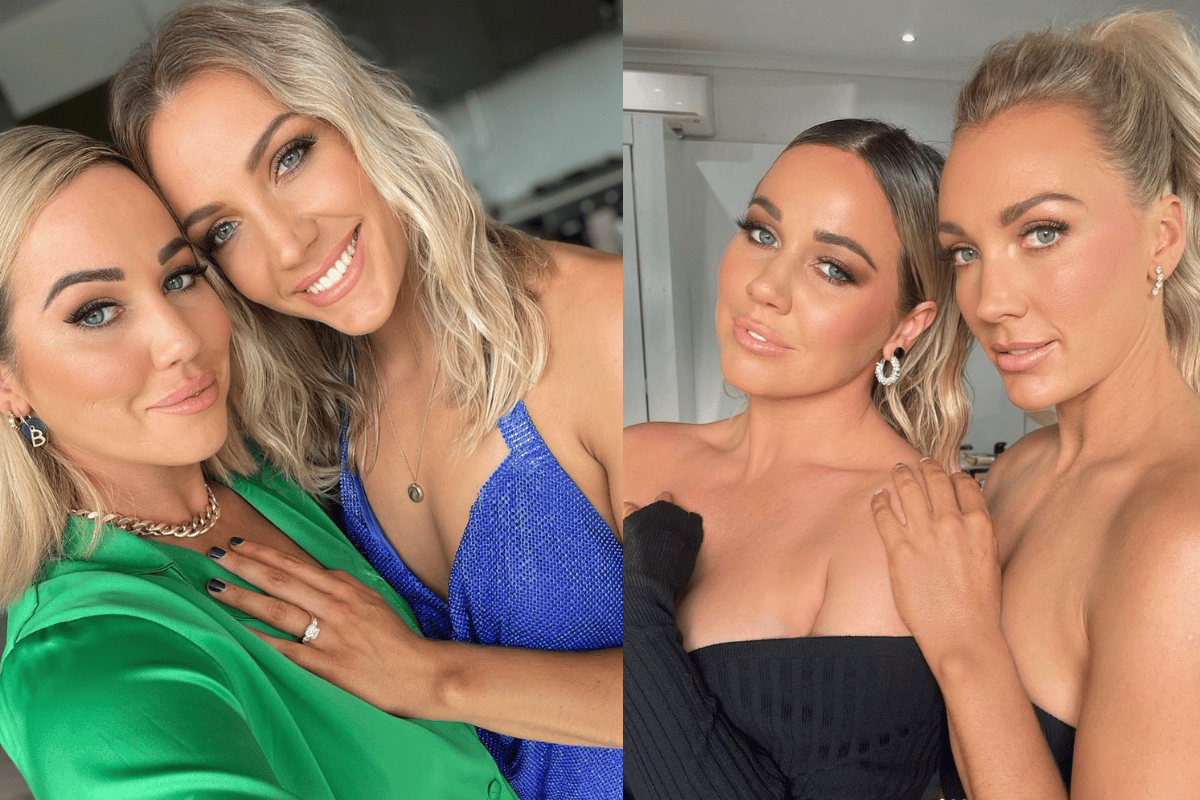 When Sophie Cachia realised she was attracted to women, everything changed. 
The mother of two, entrepreneur and founder of the hugely successful parenting blog The Young Mummy, had what she described as the "perfect life" with her AFL star husband, Jaryd Cachia. Then, in her late 20s, came the realisation that she was emotionally and sexually attracted to women.
After separating from Jaryd in 2019, Sophie began dating women for the first time. 
"I'd never been the girl that kissed other girls at parties, I'd never even remotely thought I could be attracted sexually to a woman. After having my children and realising I have a whole world ahead of me, I did feel like I had settled for this life that I believed I needed to have," Sophie tells No Filter.
Listen to Mia Freedman's full interview with Sophie Cachia on No Filter. Post continues after audio.
After a serious on-off relationship with Australian professional soccer player Alanna Kennedy, Sophie is now engaged to Australian basketball player Maddie Garrick. But it wasn't the smoothest of starts.
"What initially scared me about Maddie was that when I met her, I saw so many similarities between her and [my ex-husband] Jaryd. Which is brilliant, because he is an incredible person. But then this voice in the back of my head would go 'well you left Jaryd and you didn't want to be married to him anymore'."
Initially, things were a little complicated in their relationship. When Sophie and Alanna were on a break, she'd run to Maddie. But once Sophie reconciled with Alanna, she'd break it off with Maddie. 
Read more: 'She was my drug and I was addicted.' Sophie Cachia on her on-off relationship with Alanna Kennedy.
As Sophie tells No Filter it took some time for her to see that she and Maddie were made for each other. She was addicted to the highs in her former relationship and it was not stable.
"Maddie at that stage in my life was too good [for me]. I did communicate that to her, and that's why it was really challenging for me and especially Maddie," Sophie says.
Watch: Sophie Cachia speaking to Mia Freedman. Post continues below.
"How brutal I was to someone who had been nothing but so kind to me. But I was in this stage of my life, we all hear it 'follow your heart, go with your intuition'. And that was all Alanna. But I kept saying to myself 'but that's not getting me anywhere'."