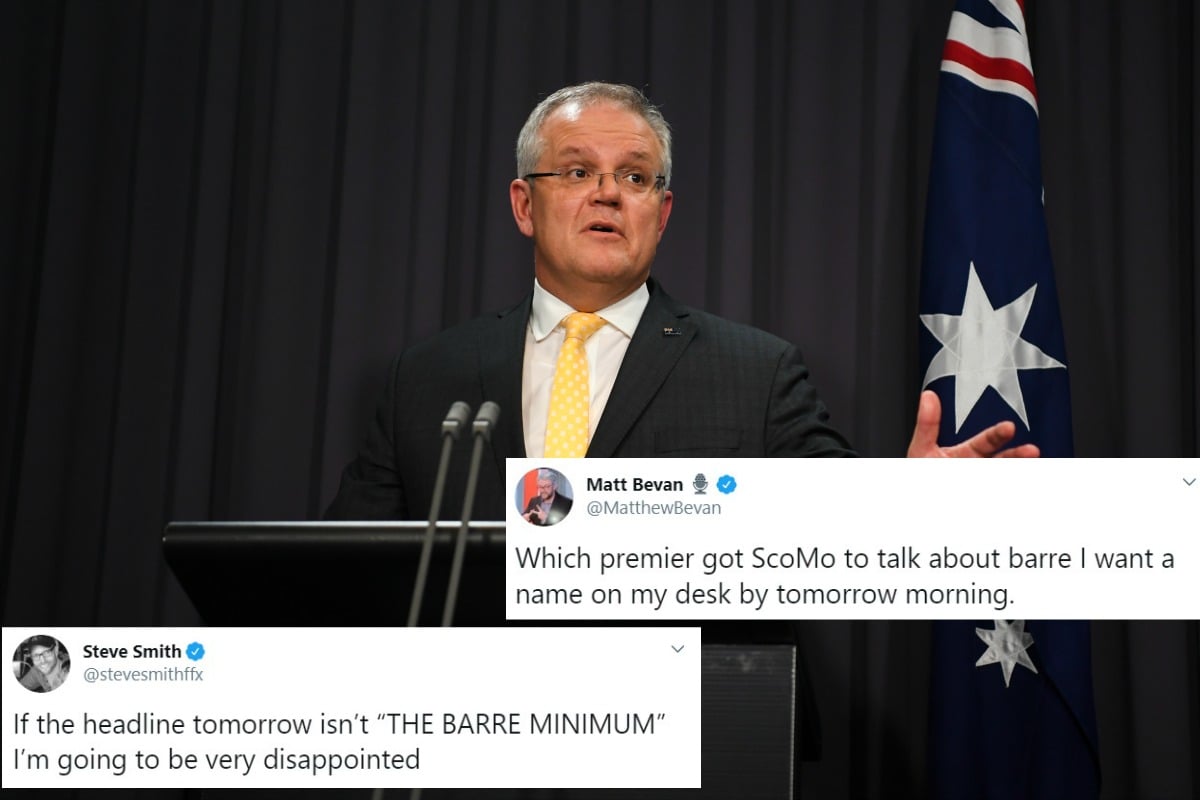 On Tuesday night, Prime Minister Scott Morrison addressed the press following another meeting with the National Cabinet.
Announcing further social distancing measures to prevent the spread of COVID-19, Morrison announced a slew of new rules which will come into place from midnight tonight.
The new measures, which have been dubbed the Stage Two restrictions, include the closing down of beauty salons, real estate auctions, open house inspections, amusement parks, arcades, and community and recreation clubs.
Mamamia's daily news podcast, The Quicky, answers your questions about COVID-19. Post continues below.
While schools will remain open, strong restrictions have been placed on weddings, meaning only five people can attend. As for funerals, only 10 people can attend.
(You can read more about the new measures here: Stage two restrictions: Exactly what is and isn't shutting down from midnight Wednesday.)
Although the lengthy press conference outlined a long list of strict new changes, Australians weren't afraid to find some humour in the Prime Minister's address.
In one particular moment during the press conference, Scott Morrison struggled to pronounce barre, which is one of the activities now suspended under the strict new changes.
"Community and recreation centres, health clubs, fitness centres, yoga, bar-re – I hope I pronounced that correctly," he said.
"I might need some help with that, I'm not quite sure what that is to be honest – but B-A-R-R-E, for those looking for the specific definition, and spin facilities, saunas, bath houses, wellness centres."
From that barre moment, to some hilarious takes on the new wedding rules, here's how Australia reacted to Tuesday night's press conference.
(Because let's be honest, we all need a little bit of light-hearted humour in our lives right now.)
The key takeaway from that presser.

Look for the barre necessities
The simple barre necessities
Forget about your worries and your strife
I mean the barre necessities
Old Mother Nature's recipes
That brings the barre necessities of life#COVID19Aus #ScoMo pic.twitter.com/7iejehUV5Y

— David Moore (@morteinmooie) March 24, 2020