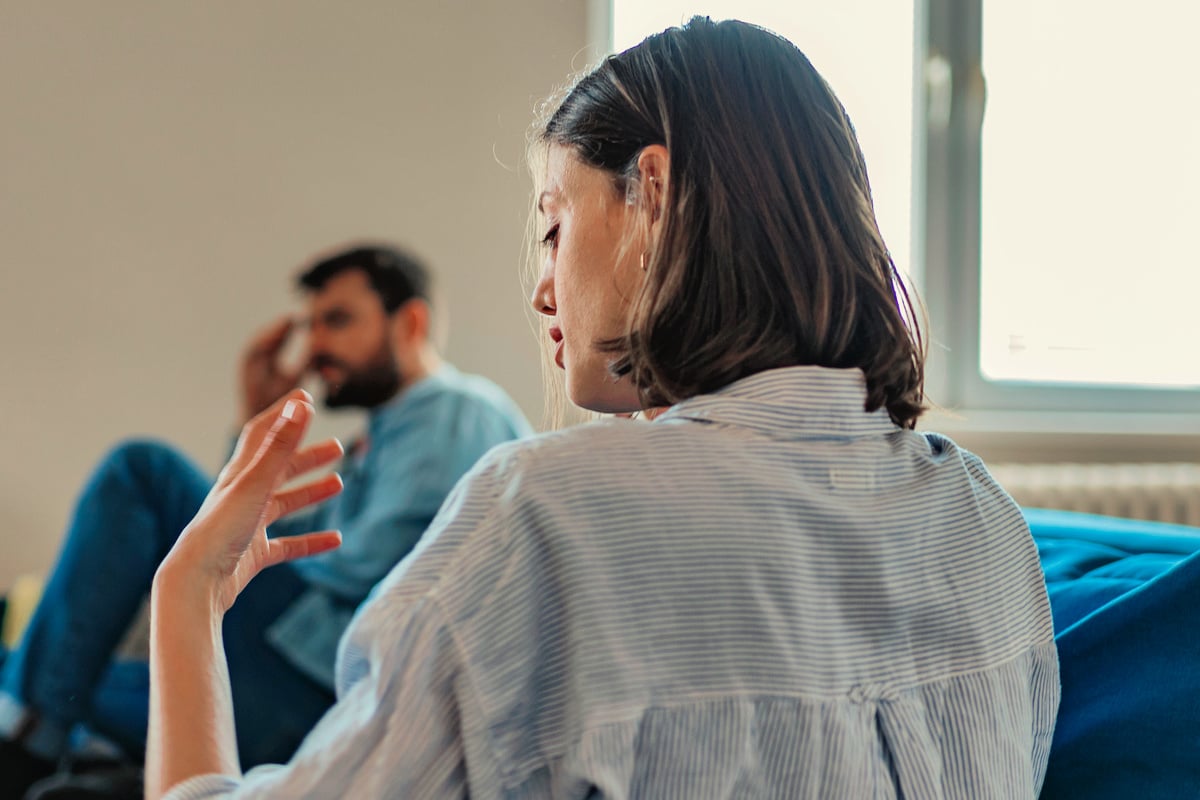 Right now, approximately 76 per cent of couples have experienced an increase in arguments and general annoyance with one another due to the coronavirus.
We made that stat up… but are we wrong?
There's no arguing we're living in trying times. With COVID-19 seeing people forced to work from home, self-isolate, distance themselves from friends and family and stay indoors, there's a very good chance this will result in bickering and fighting and feeling frustrated by your partner.
It could be about going to the supermarket. Paying bills. Postponing weddings. Losing your job. Cancelling travel plans. Who gets to use the desk in the spare room for work and who has to sit hunched over on the couch. Not having any toilet paper… the list goes on. Sure, you love your partner, but you might not like them that much right now.
If this resonates with you, you're not alone. That's why we asked Dr Nikki Goldstein, sexologist and relationship expert, for help.
Keep scrolling for some insights, advice and tools you can use to get through the coming weeks and months in isolation with your partner, without your relationship disintegrating.
WATCH: A glimpse of what life looks like when you're single versus in a relationship. Post continues after video.
Let's talk about reasons you're arguing with your partner.
Dr Nikki is seeing four main reasons couples are struggling right now. They are:
1. You're spending too much time together.
This one's pretty self-explanatory, but essentially, it's OK to find your partner annoying sometimes.
Dr Nikki said, "Just because you love someone, doesn't mean you have to love being around them 24/7. If you're stuck at home with your partner and they're starting to bug you, you may not have the escapism of going to work or catching up with friends like you normally would."
2. Increased stress.
Then, there's the stress and anxiety many of us are feeling around what life will look like in the coming weeks/months. Stress can manifest differently for different people – i.e. just because your partner hasn't been talking about their feelings, doesn't mean they aren't feeling them.