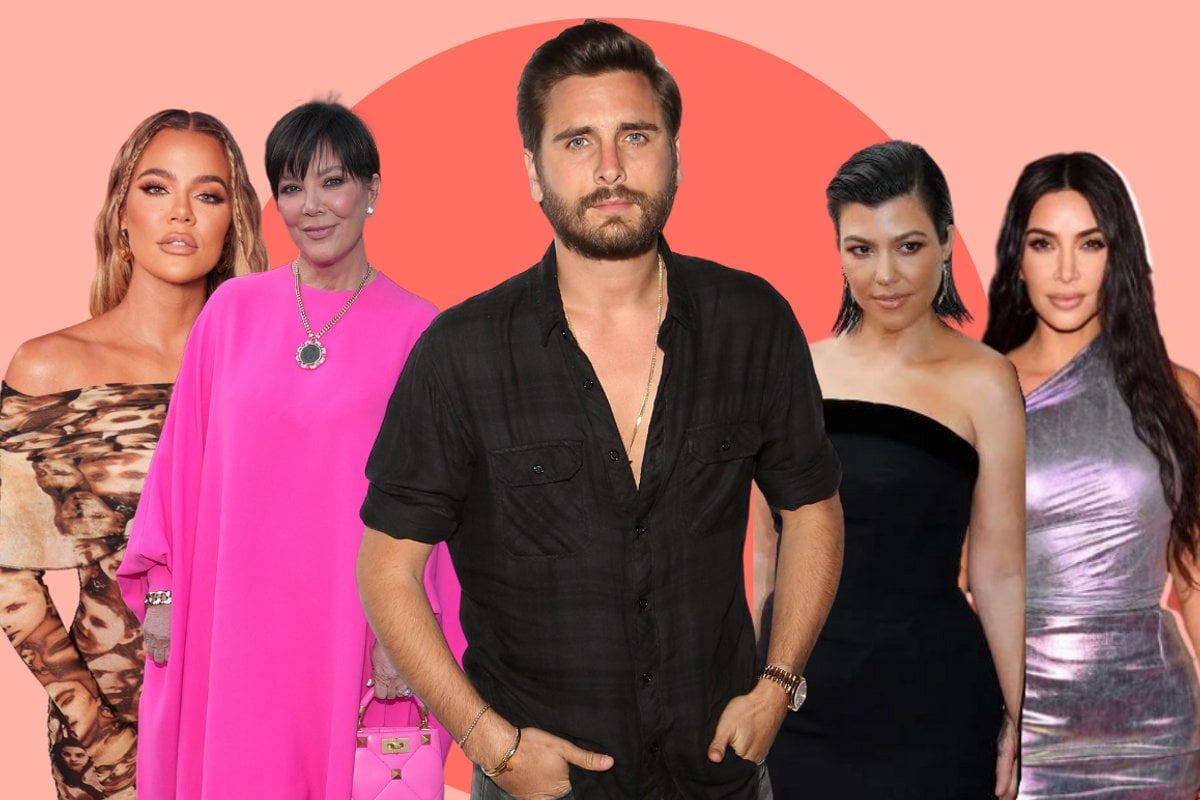 Scott Disick wasn't really meant to be famous.
Or at least not the socialite and pop culture icon he is today. It kind of just... happened, as these things ever so rarely do. 
And it's all thanks to the Kardashians. 
Watch: The Kardashians trailer. Post continues after video. 
We were first introduced to Scott on season one of Keeping Up With The Kardashians, as Kourtney's boyfriend. After meeting in 2006 at a party thrown by the Girls Gone Wild creator Joe Francis, the pair quickly became an item. 
While they've been on and off for the last 15 years, there's no denying that Scott has firmly planted his roots in the Kardashian dynasty. 
However, while he may be here to stay, it doesn't mean that his relationship with the world's most famous family is simple. In fact, it has been complicated since Scott first stepped onto the set of KUWTK.
Here's why. 
What happened between Kourtney Kardashian and Scott Disick?
Kourtney and Scott's relationship was an uphill battle from the beginning. After meeting in 2006, they took us on their journey as they broke up, got back together, welcomed not one, not two, but three babies together and learned how to co-parent their kids without being a couple.
But before the peace, there was drama. A whole lot of it. 
In the season two premiere of KUWTK in March 2008, Kourtney and Scott had their first official falling out as a couple after she found a series of texts on his phone to another woman. 
By August 2009, they not only reconciled but also revealed that they were expecting their first child, Mason.