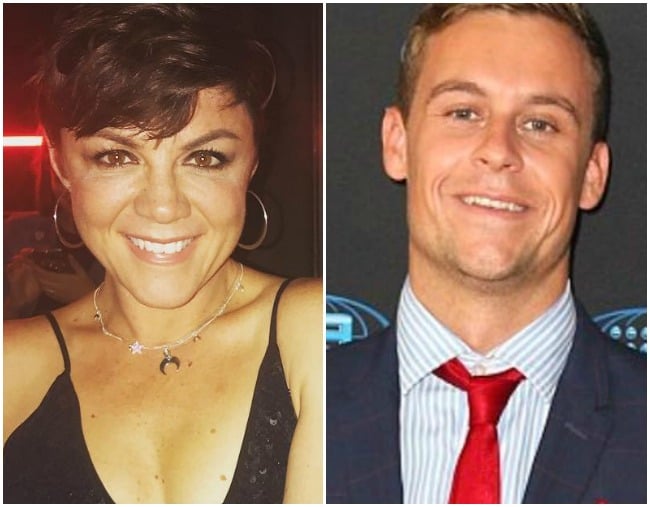 1. Married At First Sight's Ryan just got roasted by Em Rusciano and good lord we feel awkward.
When Davina's ex-MAFS husband Ryan Gallagher went on 2DayFM's Breakfast with Em, Grant and Ed to promote his upcoming comedy show in Melbourne, his interviewers were quick to dish out some 'tough love'.
A little bit of context first…
After choosing to switch careers from tradie to reality TV star to professional funny man, Gallagher is now nationally touring his Looking For Love tour, which plays in Sydney this Friday night.
Explaining that he's always been "that general idiot trying to make people laugh," Rusciano pushed back.
"Do you think that makes you a comedian though?" she pressed. "You know, everyone thinks they're funny … do you think after two months you get to say, 'I'm a stand-up comedian?'"
Trying to explain himself, Ryan admitted that it was a, "pretty touch gig".
Things then plunged about 43 levels of awkward with Rusciano replying, "Oh, is it? Sheez, I wish I understood. I have no idea what you're talking about … I've only slogged it out for a decade."
The co-host also said she thought it was just a bit weird for a "newcomer" to be given a national tour.
While Rusciano did concede her terse words were a bit "mean," she remained certain on one thing, warning him to "hold off on calling yourself a comedian for a bit."
Ouch. But also… totally fair enough.