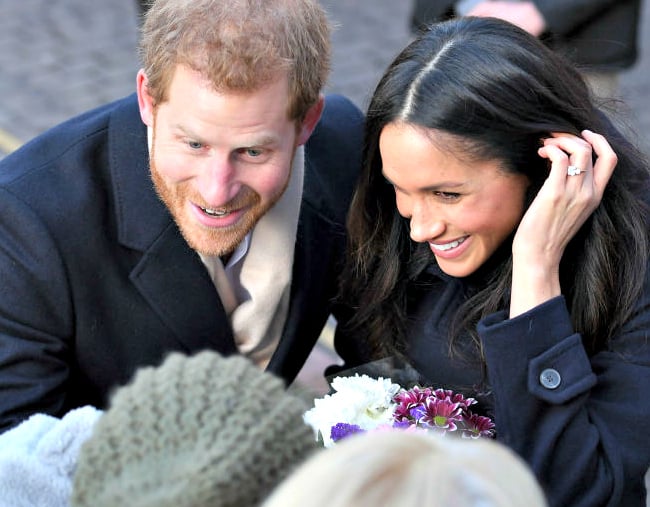 While most of us have now suffered through the painful footage of Donald Trump meeting the Queen, and keeping her waiting for 15 BLOODY MINUTES, there's a question I've silently wondered: why didn't any of the other royals come to meet the president? Where was Charles? And Prince William? Didn't Prince George have some shade to throw?
According to a report in The Sunday Times, both Prince Charles and Prince William made it clear during informal meetings prior to Trump's arrival that they would not be involved in his trip.
Watch the awkward exchange between Trump and the Queen below. Post continues after video.
Given that Trump's UK visit wasn't a state event, Prince William and Prince Charles weren't required to attend.
A source told The Times, "This business of Prince Charles and Prince William not being there for the Trump visit was a snub".
"They simply refused to attend. It's a very, very unusual thing for the Queen to be there on her own. Usually she is accompanied by somebody. Prince Charles has been substituting for Philip a lot recently."