Princess Mary delivered a romantic speech in her husband Prince Fredrick's honour in a celebration for the Crown Prince's 50th birthday.
Speaking of his talents as a father, his loyalty as a partner and a cheeky mention of how good he looks in lycra, Princess Mary had a lot of lovely things to say about her husband of 14 years.
"I am so happy that you swept me off my feet and that we dared to fall for each not just for a moment but for life," she said.
"Life with you is never boring."
Mary, who is now fluent in Danish, also explained how the couple had made many sacrifices to be together.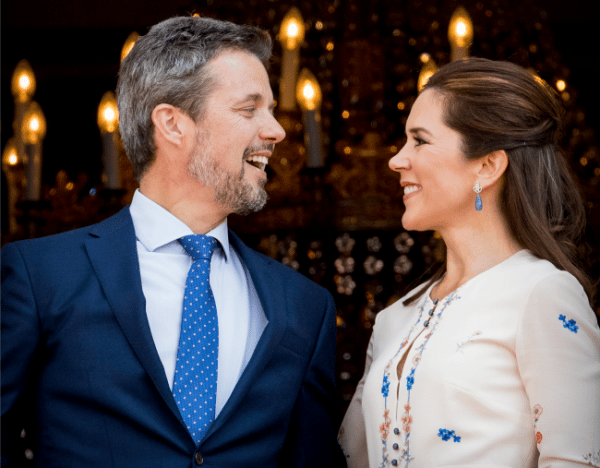 "You invited me into your world and the world of the Danes, after we had only known each other for a short time. And there were, indeed, many unsure steps when we started our common journey, side by side and separated at one and the same time," she said.
"It takes courage to dare, but without daring, we lose what could have been."
Tasmanian-born Mary famously met her husband in Sydney's Darling Harbour during the 2000 Olympics. The couple married in 2004 in what was dubbed "the marriage of the century" by the Danish media.
Mary described how marrying into the Danish royal family was a daunting experience for a young woman moving from Australia.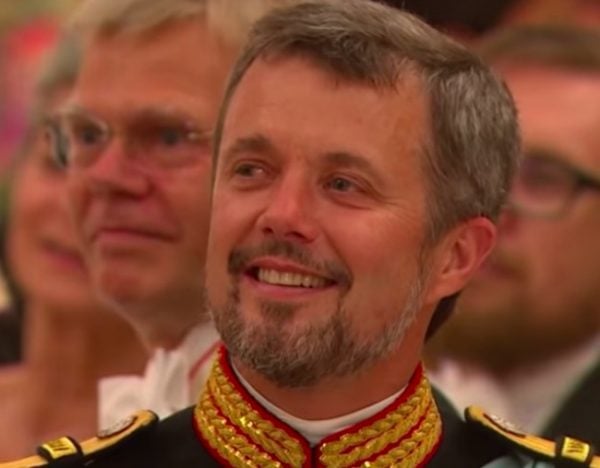 "I got to know you in shorts and T-shirt, and I remember very clearly the first time you changed from casual to gala," she said.
"You left the room, as the man I knew, and came back in full gala uniform. It was suddenly a very different image of you that was new to me. Deeply impressive and daunting at the same time. But your eyes and your smile were the same. Gala or not."
As Princess Mary mentioned their children's love for him and the family moments they have shared, Frederick was brought to tears.
"For me, it is in our family moments that I feel most grateful, most united, most in love," she said.
The couple have four children, Prince Christian, 12, Princess Isabella, 11 and twins Princess Josephine and Prince Vincent, 7.
Mary also had a dig at Frederick's sense of humour and his dress sense, adding that he always laughs at his own jokes and that he's a "Mamil", which stands for "middle-aged men in lycra".
"Opinions differ as to whether lycra and men 40 plus are a good combination. And in this case, we are actually talking about 50-plus," she said.
"Darling, you still look rather sharp in lycra."