You won't find many (authorised) public photos of Mary Donaldson and Amber Petty together, save for one.
It's from 13 years ago when Hobart-born Mary Donaldson became Princess Mary as she married Frederik, Crown Prince of Denmark.
Petty, a former columnist and radio host, was a bridesmaid alongside Crown Princess Mary's two sisters, Patricia and Jane.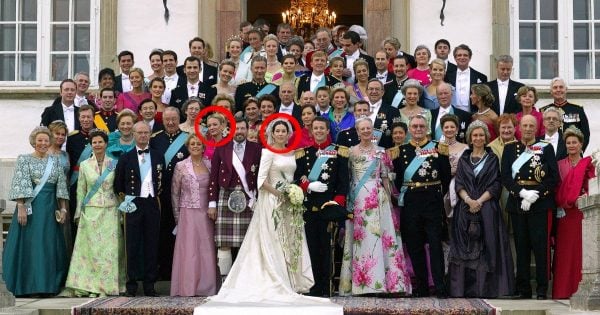 A whirlwind fairytale romance and a sudden crown and title, as Mary experienced, would make it easy to forget the life and friends you had before - but that's not the case with these two.
Their lives are worlds apart but still the friendship between Princess Mary and Aussie media personality Amber Petty endures.
It hasn't been totally smooth sailing though.
Earlier this year, Women's Day reported the Crown Princess had been told to end her relationship with her former bridesmaid due to her interest in "mysticism and witchcraft".
The former radio host and current PR director spoke about witchcraft in one episode of her podcast "The Wise Guides."