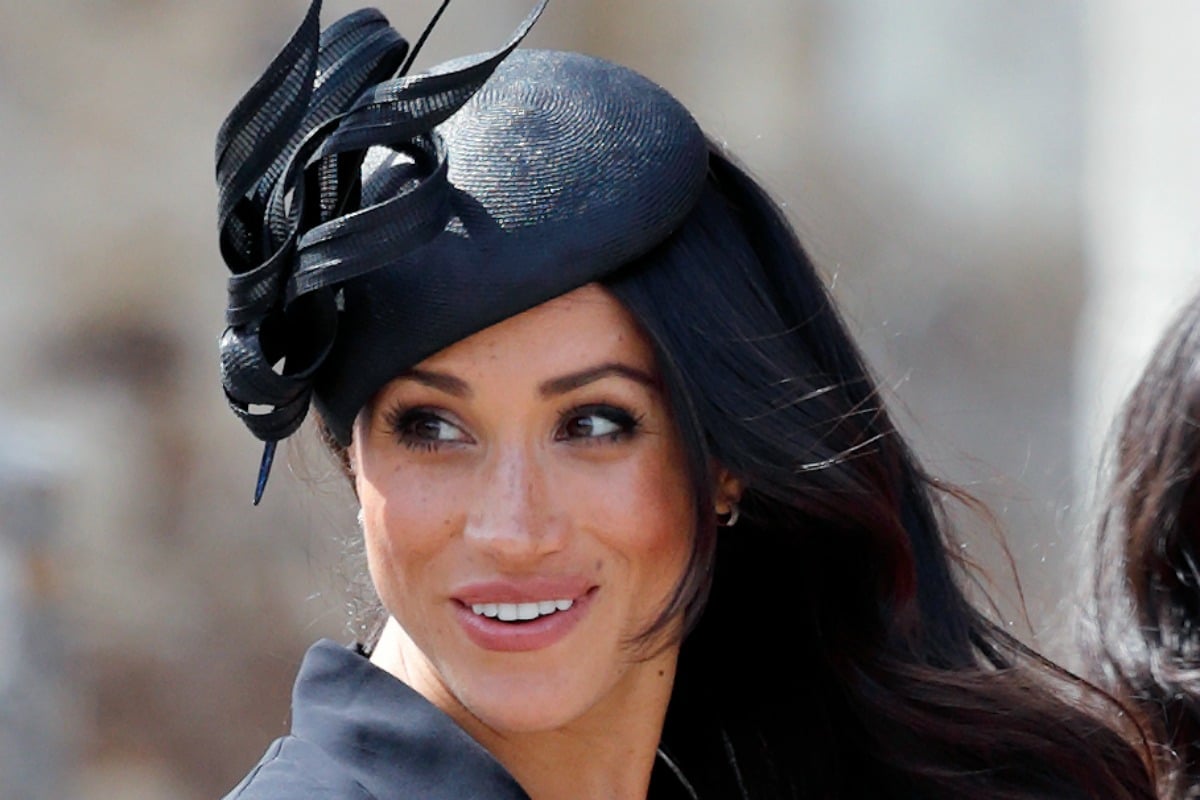 To catch up on all things royal family, make sure you check out our Royal Hub. We've got you completely covered.
Piers Morgan is no stranger to controversy.
From calling David Beckham 'weird' for kissing his seven-year-old daughter to accusing Meghan Markle of "acting", the British television presenter always seems to be in the news.
And this week, it's no different.
In utterly bizarre news, Piers has claimed the Duchess of Sussex "ghosted" him after she met her now-husband Prince Harry.
Speaking on Good Morning Britain on Tuesday morning, Piers explained why his friendship with Meghan "wasn't great".
We unpack the Meghan Markle and Kate Middleton feud on Mamamia OutLoud. Post continues below…

"I've had my own experience with her, which was not great to be honest," the British journalist said.
"I knew her for about a year and a half. I got on really well with her and then bang, she met someone more important and immediately ghosted."
Writing about his friendship with the Duchess for Daily Mail, Piers described how he became friends with the former Suits actress back in 2015.
After following Meghan on Twitter, Piers soon after received a direct message from her.
*NEW:
Our friendship started with this DM, and ended in a ruthless double ghosting.
Why I'm not surprised the Palace is already getting annoyed with Meghan Markle.
My column: https://t.co/Xt7qvP6DX7 pic.twitter.com/q64efU7g6V

— Piers Morgan (@piersmorgan) December 4, 2018
"Well hello there – thanks for the follow. Big fan of yours!" Meghan said.
From there, the pair spoke on Twitter for months before meeting in a London pub in 2016.
After their meeting, Piers claimed he put Meghan in a cab which "took her on her first proper date with Harry".
"She met Prince Harry at the dinner that night, went on a solo date with him the next night, and I never heard from her again," Piers wrote for Daily Mail.
"Not a word. I'd been ghosted."
Speaking on Good Morning Britain, Piers added: "I never heard from her ever again and the old slipper slope ladder had gone up and she social climbed her way out of my orbit."
"And everything I've seen since does slightly smack of an actress, a Hollywood actress, seizing her chance and acting her way to the top."