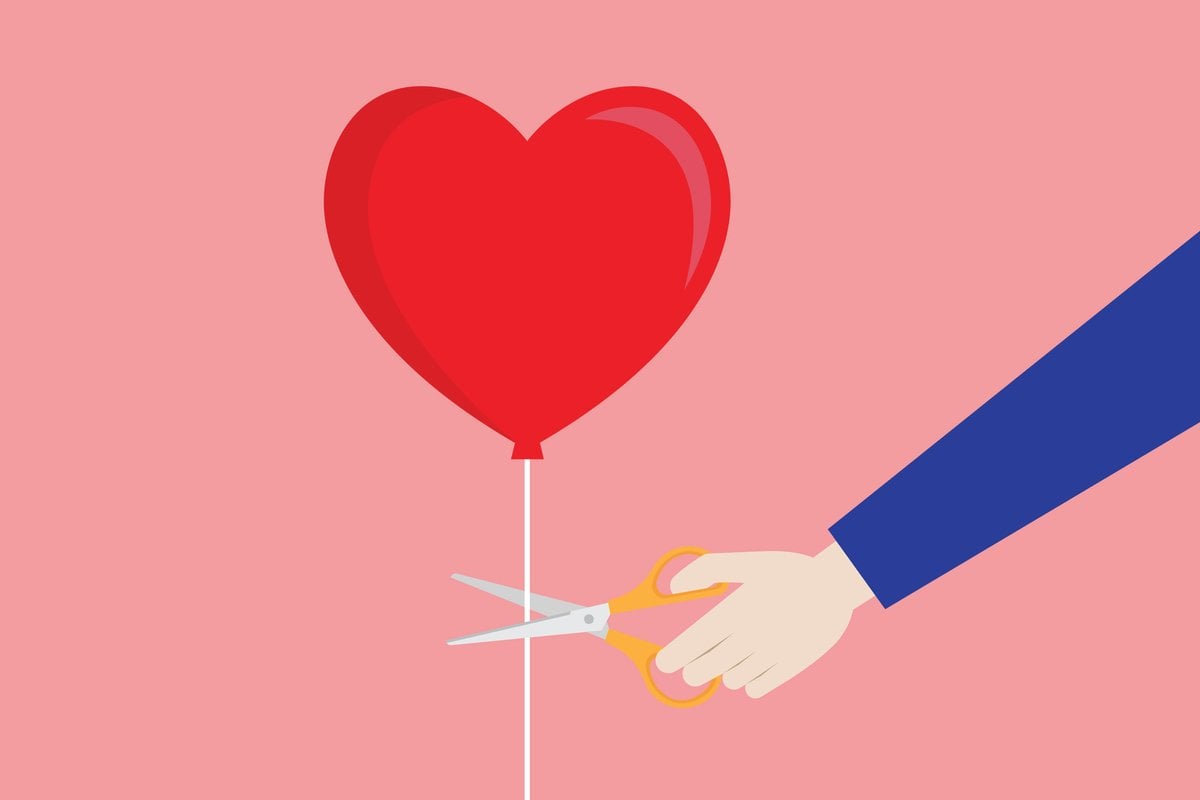 Breakups are rough. 
But what about when it's you doing the breaking up and you in fact do not mind being a major a**hole? 
It's understandable. It's relatable. And sometimes, we have to be just a little bit petty when it comes to cutting people off. 
Watch Mamamia Confessions: The worst excuse we've used for a breakup. Post continues after video. 
To show you just how common it is, we decided to share 31 people's petty breakup stories. 
From friendships and family to short-term flings and long-term relationships, here's what they had to say.
Daria
"My partner wanted to go into an open relationship. I was losing feelings, we hadn't seen each other in about two months and I found intimacy really awkward at that point so we hadn't 'done it' in over three months. 
"He'd gauged for my opinion on having sex with others and I said yes, purely because I wanted to dump him the second I found out he actually slept with someone else. 
"I probably should have just been honest with him... Sorry not sorry!"
Willow
"He had PERFECT skin. And it pissed me off. I couldn't handle it. He didn't even clean his face, he used shampoo as face wash (which he used rarely BTW) and he NEVER moisturised. Mix that in with the fact I found him applying my expensive face wash all over his body in the shower and you get a crazy girlfriend in result. I chucked the biggest fit and then I realised what an idiot I was being and just decided to break it off. 
"A few years later when we ran into each other, he still had that perfect skin. Hadn't adopted a new routine either. GRR!"
Linda
"We'd been dating for three months and at a birthday dinner with all of my friends, out of nowhere he stood up and did a speech about how much he loved me. We absolutely were not at that point yet - we were still getting to know each other and it was so uncomfortable. For everyone."
Emily
"This isn't super petty, but I found out a high school boyfriend was going to break up with me so I did it first. He had told my friend, so I texted him and ended it. Pretty petty TBH, but it was one of those silly high school romances."
Charlotte
"Saw his bedroom for the first time, got enormous and irreversible ick. Ended it the next day."