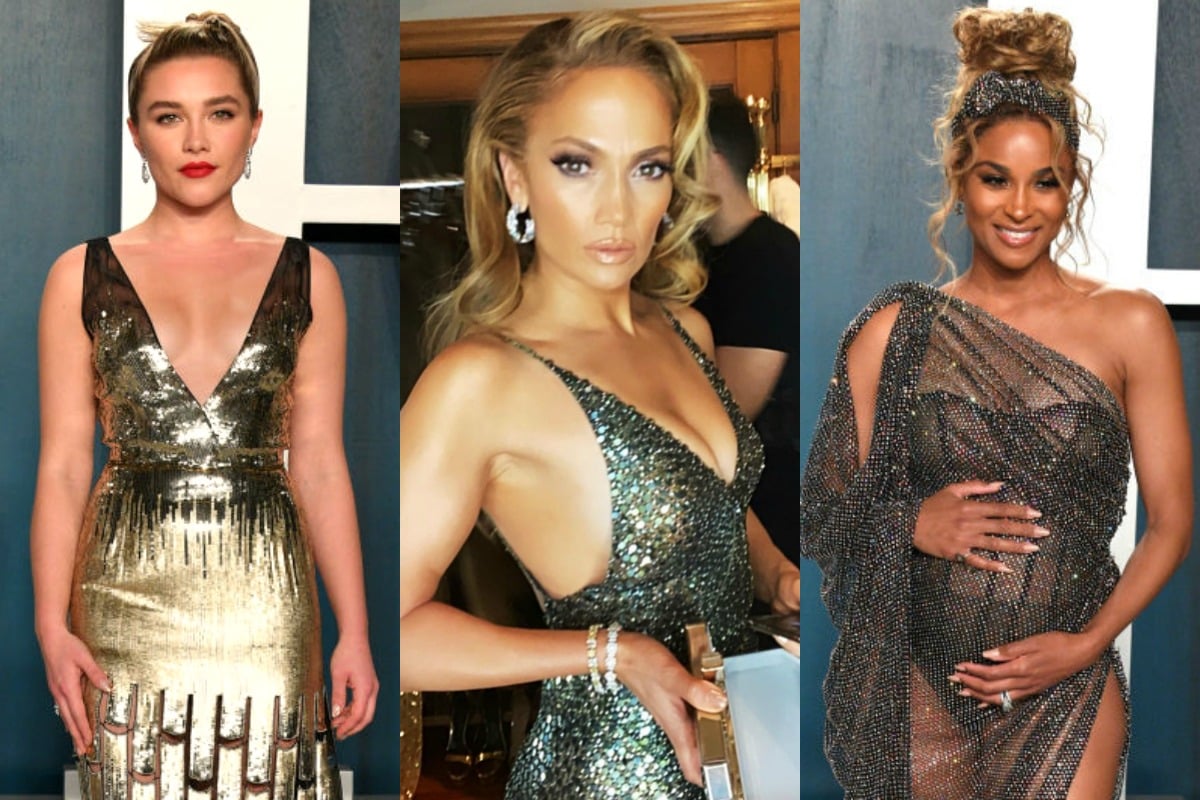 Oscars night is one of the best nights of the year for any fashion fanatic.
There's glitz, there's glamour, there's sequins. So many sequins.
But over the past few years, we've noticed a shift. We're more interested in the outfits that appear at the after parties, particularly the annual bash hosted by Vanity Fair.
Why?
Um, because they're better. Were not exactly sure what the reason is, but it seems that every A-lister saves their showstopper for after the award ceremony. Maybe it's about playing it safer at the show and taking bigger fashion risks when it's party time? Maybe these dresses are just easier to dance in? Your guess is as good as ours…
WATCH: Mamamia reviews non family friendly fashion. Post continues below.
So, from Kim Kardashian West through to Martha Stewart, here are the best-dressed celebs from The Vanity Fair Oscars After-Party 2020.