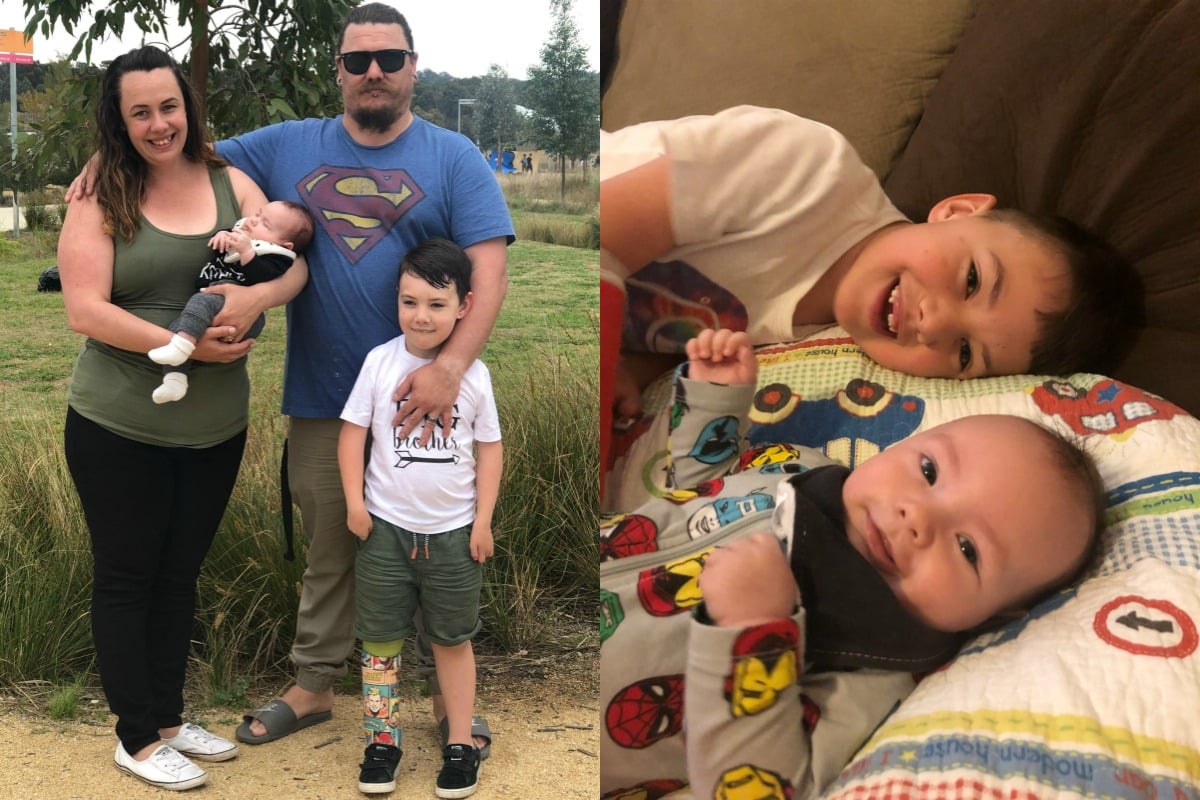 When Sarah and Liam fell pregnant for the first time, the first few months of the pregnancy were a breeze.
"Everything was pretty normal for the first four and a half months," Sarah told Mamamia.
"It was pretty healthy – there was no issues with my health or anything."
But 18 weeks into the pregnancy, doctors noticed something wasn't quite right.
"At our 18 week scan, they were unable to locate Parker's foot so we had to go through further ultrasounds and testing. They soon found that he had hand contractures as well," Sarah said.
"We went through genetic counselling at Westmead Hospital and at 20 weeks, they explained to us that he had Arthrogryposis."
Watch a promo for the brand new season of One Born Every Minute Australia below. Post continues after video.
Arthrogryposis is a debilitating congenital joint problem. In Parker's case, he was born with an absent foot – meaning he now uses a prosthetic – and mobility issues from his fingertips to his shoulders.
Despite the complications with her pregnancy, however, Parker's birth went fairly smoothly.
"Parker was induced a couple of days early because the water was really low," Sarah explained.
"They decided to induce because less water means less movement. They wanted to get him out and get him moving," she added.
"I had an epidural almost straight away with him and it was a pretty calm labour. We were both just very calm and hoping for the best."
The Australian birth stories you haven't heard before. Three Australian mothers share their birth stories on Mamamia's daily news podcast, The Quicky. Post continues below.
Today, Parker is almost seven years old.
"He still has his limitations," Sarah told Mamamia.
"We still do a lot of therapy with Parker. We see occupational therapists and physios regularly. Handwriting and anything that takes fine motor skills is a bit of a challenge for Parker."